Everyone wants to make money, it's why we all work! Ben Berry or simply Berry is an expert level investor in the Decentralized Finance DeFi token space! What are his secrets?!
Subscribe to VoskCoin - http://voskco.in/Sub​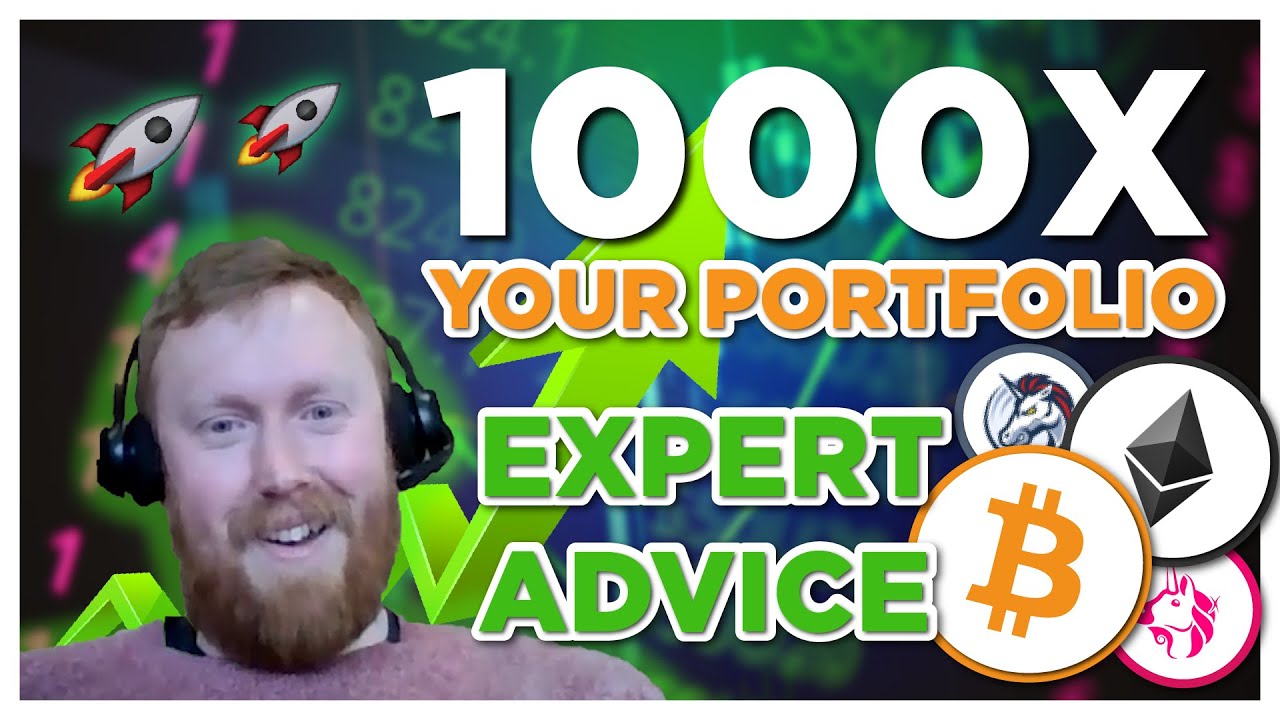 Talk to Berry in the VoskCoin Discord server! http://voskco.in/discord​
Buy and sell DeFi tokens on the best DEX - http://voskco.in/1inch​
Get up to $250 for FREE with BlockFi - http://voskco.in/blockfi​
Get $25 for FREE with CryptoCom - https://medium.com/voskcoin/crypto-co…​
DeFi Decentralize Finance is absolutely insane to try and keep up to date with, and it is partially because of that DeFi tokens were the best investments on 2020 and already the best crypto coins to buy in 2021! Tons of participation in cryptocurrency revolves around DeFi, and more tokens are launching than ever so how do you learn the best tokens to buy, or the best places to liquidity mine, and yield farm, and stake cryptocurrencies, and what services and sites are the next big profitable airdrop?! Today we steal the tricks, tips, and secrets from Ben Berry!
Links!
Gitcoin quests, grants, and airdrops?! - http://voskco.in/gitcoin​
Uniswap the decentralized exchange DEX UNI - http://voskco.in/uniswap​
Paraswap decentralized exchange DEX - http://voskco.in/para​
Badger DAO airdrop and yield farming - http://voskco.in/badger​
Stake DAO SDT token 0.8 ETH $964 airdrop - http://voskco.in/sdt​
DYDX exchange incoming airdrop?! - http://voskco.in/dydx​

Timestamps


0:00​ Interview Intro & Sponsor
1:50​ What's the best way to get started in DeFi in 2021?
4:53​ What are some good industry secrets you've heard recently?
7:22​ How to qualify for airdrops? Any upcoming airdrops?
19:52​ Ben's first airdrop
22:13​ Journey through DeFi in the past year
32:57​ "Have fun staying poor" - making money with cryptocurrency
36:28​ Minimum amount of money recommended to start with DeFi
42:26​ Justin Sun and DeFi on Tron?
46:20​ "DeFi is like Lego"
50:06​ What are some solutions to the high gas fees? Layer 2? ETH 2.0?
58:39​ What are some tips for managing impermanent loss?
1:02:28​ What are your thoughts on coin lock-up periods?
1:07:55​ Some more potential airdrops
1:22:04​ Sybil attacks
1:25:55​ How have airdrops changed over the years?
1:30:04​ The Ben Barry Airdrop List
1:35:20​ How much money have you made with DeFi?
1:37:40​ Ben's history with the VoskCoin community
1:42:47​ Tails & Outro
VoskCoinTalk the VoskCoin forum - http://voskco.in/forum​
VoskCoin Facebook - https://www.facebook.com/VoskCoin/​
VoskCoin Reddit - https://www.reddit.com/r/voskcoin/​
VoskCoin Discord Server Invite - http://voskco.in/discord​
VoskCoin Twitter - https://twitter.com/VoskCoin​
VoskCoin Instagram - https://www.instagram.com/voskcoin/​
VoskCoin is for entertainment purposes only and is never intended to be financial investment advice. VoskCoin owns or has owned cryptocurrency and associated hardware. VoskCoin may receive donations or sponsorships in association with certain content creation. VoskCoin may receive compensation when affiliate/referral links are used. VoskCoin is home of the Doge Dad, VoskCoin is not your Dad, and thus VoskCoin is never liable for any decisions you make.
Berry the best DeFi investor in history explains Decentralized Finance!