The new graphics cards from AMD will be GREAT at GPU mining, but does that even matter? Let's review the 6900 XT, 6800 XT, and 6800 specifications and expected GPU mining hashrates and profitability! Sub to VoskCoin - http://voskco.in/Sub
Buy the most powerful AMD GPU for mining out now - https://geni.us/EloJu
Buy the most efficient AMD GPU for mining out now - https://geni.us/FQ2TTNH
Buy the best Ethereum ASIC miner here - http://voskco.in/a10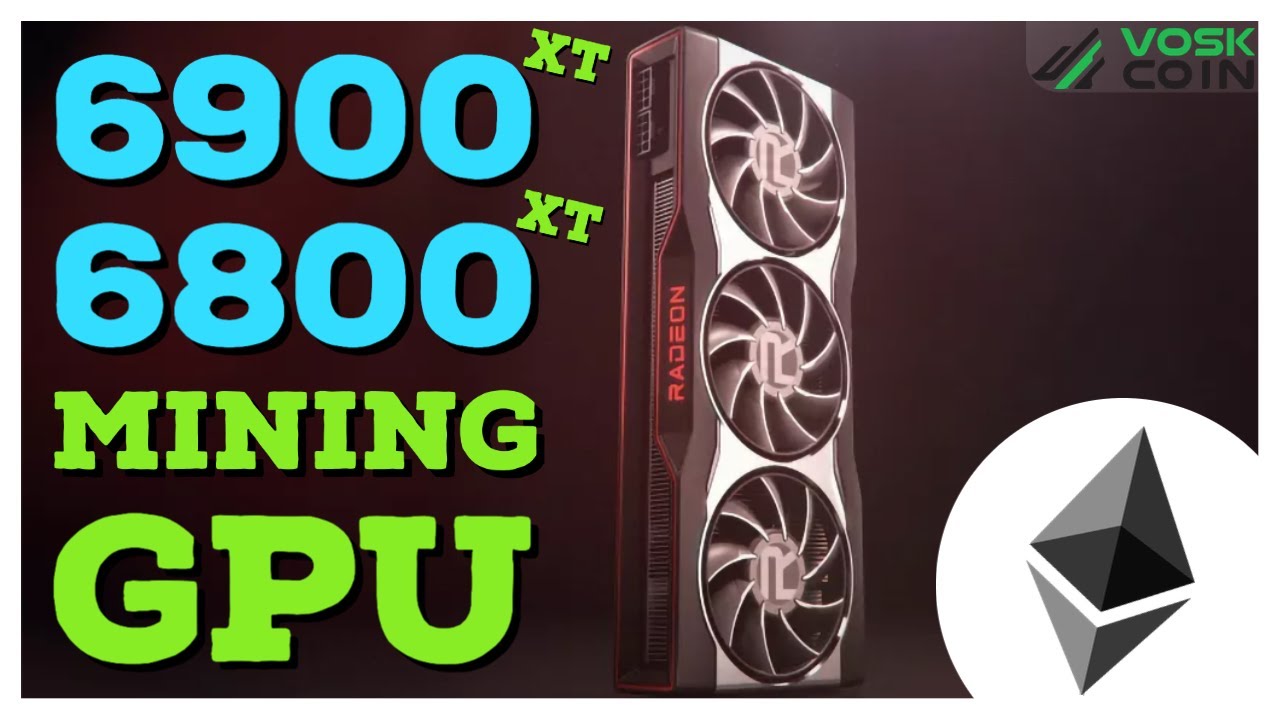 GPU mining is certainly not dead, as miners earn millions of dollars a day in GPU mining revenue, so naturally new and more powerful graphics are incredibly interesting for gamers and GPU miners alike. AMD recently released two of the most profitable graphics cards for mining, the 5600 XT and the 5700 XT. The RX 6900 XT, 6800 XT, and 6800 are expected to be provide the mining hashrates as compared to their previous generation of RX 5000 series GPUs.
GPU miners compete with other GPU miners, but they also compete and lose against ASIC miners on the same mining algorithm, having newer and more powerful graphics cards allow GPU miners to mine more efficiently and profitably on Ethereum, the most profitable coin to GPU mine. Let's review the new AMD RX 6900, 6800 XT, and 6800 graphics cards and why they are so exciting for a GPU miner and will be used to build many GPU mining rigs!
Links!
AMD RX 5600 XT vs RX 5700 XT GPU mining hashrates - http://voskco.in/HNps
Ethereum ETH GPU mining profit calculator - http://voskco.in/of56
AMD RX 6900 XT 6800 XT 6800 prices - http://voskco.in/Rlkm
Gamers Nexus AMD RX 6900 6800 XT review - http://voskco.in/jJgX
Red Panda Mining RX 6900 6800 ETH hashrate - http://voskco.in/xPRv
Bits Be Trippin RX 6900 XT GPU mining hashrates - http://voskco.in/9rpW
AMD RDNA 2 architecture video - http://voskco.in/GzHl
Miners are upgrading the Innosilicon A10 Ethereum ASIC miners with more memory to continue ASIC mining ETH in 2020 and 2021 - New Firmware Innosilicon A10 Hashrate Issues | A10 4gb to 6gb Upgrade option!
VoskCoin is for entertainment purposes only and is never intended to be financial investment advice. VoskCoin owns or has owned cryptocurrency and associated hardware. VoskCoin may receive donations or sponsorships in association with certain content creation. VoskCoin may receive compensation when affiliate/referral links are used. VoskCoin is home of the Doge Dad, VoskCoin is not your Dad, and thus VoskCoin is never liable for any decisions you make.