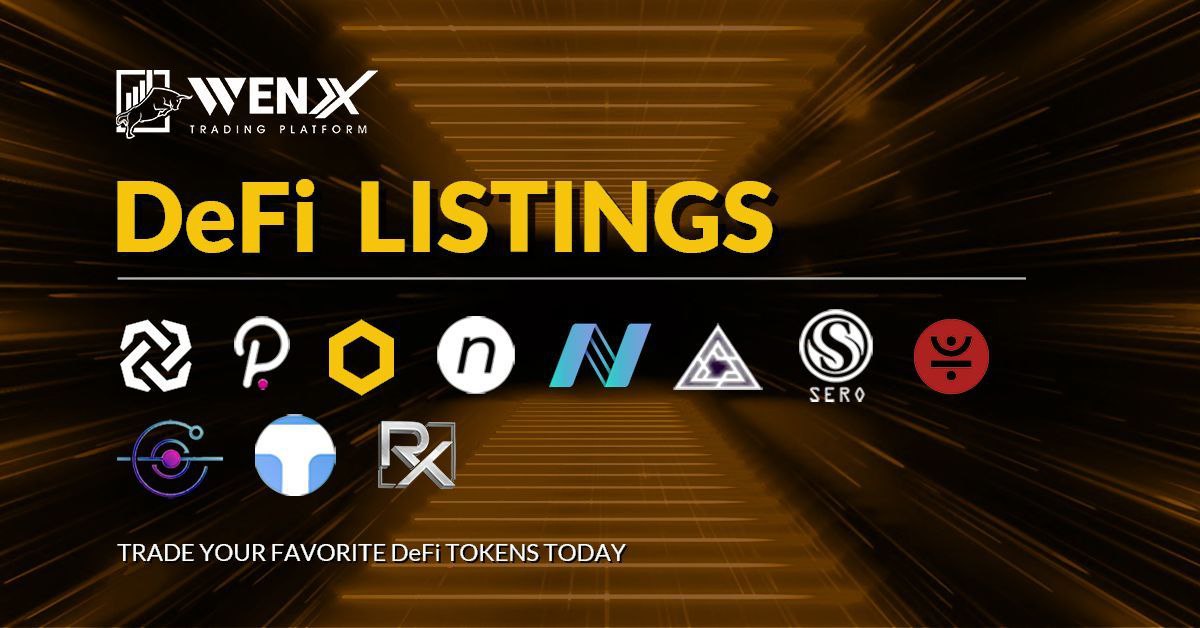 Great news! WenX NOW opens a specific DeFi trading pairs column!! You can now access to your favourite DeFi easily at WenX! And we will be constanly adding new DeFi trading pairs to our platform! Stay tuned! Register on http://Wenxpro.com TODAY! https://lnkd.in/gSgw7yb

Join us for more activities and promotions incomming.
Join us lets earn money together and enjoy the low fees on trading! Our mission is simple and clear Make Money Together For a Better Future. Safe, Comprehensive, Creative, Sincere.
Official Website: wenxpro.com
Mobile App: https://www.wenxpro.com/m/other/download
Medium: https://medium.com/@wenxmarketing
GitHub: https://github.com/wenxprodoc
Twitter: https://twitter.com/OfficialWenx/
Facebook: https://facebook.com/WenXPro/
Customer Service Email: support@wenxpro.com
Our Official Telegram:
Global English: https://t.me.wenxpro