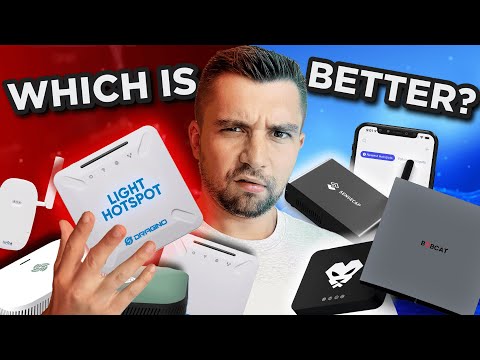 Are These CHEAP and IN-STOCK Helium Miners Worth Buying? I have been earning huge passive income mining Helium, a cryptocurrency that is mined with radio waves, so I am trying to buy more miners! Are these new HNT miners worth it though? Buy the BEST Helium miner ASAP here - https://voskco.in/HNTb
Learn more about Special Agent Squid NFTs! https://voskco.in/sas
You can order Light Helium Hotspots here - dragino lps8 | eBay
Here's how to buy the best HNT miner Bobcat Helium Miner 300 - How to Buy Bobcat Miner 300 Helium Hotspot Miner - YouTube
Reviewing the best Helium HNT miner to buy - Is this the BEST Helium Miner EVER? - YouTube
Learn more about the best Helium miner on VoskCoin blog - The BEST Helium ($HNT) Hotspot Miner to Buy Right NOW?! | by Miss Vosk | VoskCoin | Medium
Upgrade your Helium antenna to earn more! RAKwireless Store
Helium is going to make more crypto millionaires than Bitcoin, and you can do more than just buy this exciting new cryptocurrency, you can mine HNT. Mining Helium HNT earns huge passive income, that is using the best helium miner like the Bobcat miner 300 and not sitting there waiting a year for scammy Helium hotspots like syncrobit sp north America and Nebra. There are new Helium hotspot manufacturers like panther, but they kind of suck too, but then there is a whole new category of helium hotspot miners called light hotspots. There is an interesting piece of information regarding light hotspots for mining HNT though, and that is the DATA ONLY as opposed to earning coins for proof of coverage POC. Let's see if Light hotspots are a better investment than full helium hotspot miners and what to watch out for to ensure you are maximizing your helium mining profits!
VoskCoinTalk Helium Mining Wiki - Helium HNT Hotspot Mining Wiki & FAQ
Join the BEST Helium mining Discord - VoskCoin
VoskCoin Syncrobit limited edition helium miner - VoskCoin Limited Edition Helium Hotspot Miner | by VoskCoin | VoskCoin | Medium
Links!
This is the ONLY Helium Hotspot miner VoskCoin recommends - https://voskco.in/b300
Subscribe to VoskCoin - http://voskco.in/Sub
Compass sells ASIC miners to earn passive income - Compass — Bitcoin Mining and Hosting
You can roll the dice and order Panther X2 Helium miners - Panther X2 Hotspot – Panther Global
Rak V2 MNTD drops are great if you can snag a miner - https://voskco.in/hntM
Watch the full Bobcatminer 300 HNT miner review - Bobcat Miner 300 - The BEST Helium Miner?? $5-100+ PER DAY?! - YouTube
Helium POCV11 Explained - PoCv11 Explained & Call to Action | by Abhay Kumar | The Helium Blog

Timestamps


00:00 Are these new Helium hotspots a hidden gem?
01:34 Rapid growth of the Helium network
03:29 Which Helium miner should I buy?
05:01 Light vs Full Helium hotspots
07:30 Benefits of normal Helium hotspots
08:50 Should I buy a Helium light hotspot?
12:47 Hotspot manufacturer updates
13:32 Special Agent Squids NFTs will launch soon!
15:45 Syncrob.it VoskCoin edition & Panther X miner updates
18:47 Mining Helium in 2022
VoskCoinTalk the VoskCoin forum - VoskCoinTalk - Best cryptocurrency & blockchain forum
VoskCoin Facebook - Redirecting...
VoskCoin Reddit - https://www.reddit.com/r/voskcoin/
VoskCoin Discord Server Invite - VoskCoin
VoskCoin Twitter - https://twitter.com/VoskCoin
VoskCoin Instagram - Login • Instagram
VoskCoin is for entertainment purposes only and is never intended to be financial investment advice. VoskCoin owns or has owned cryptocurrency and associated hardware. VoskCoin may receive donations or sponsorships in association with certain content creation. VoskCoin may receive compensation when affiliate/referral links are used. VoskCoin is home of the Doge Dad, VoskCoin is not your Dad, and thus VoskCoin is never liable for any decisions you make.
Are These CHEAP and IN-STOCK Helium Miners Worth Buying?