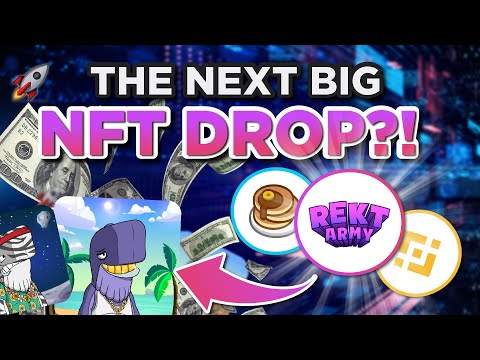 Binance Smart Chain NFTs will be huge and people are sleeping on BSC again, Pancakeswap just dropped their NFT marketplace and Rekt.Army is starting to drop their new NFTs on Binance!
Subscribe to VoskCoin - http://voskco.in/Sub
Mint your NFT on BSC with Rekt.Army here! rekt.army WHALE PLATOON
Rekt Army Whale Platoon NFTs presale - rekt.army WHALE PLATOON
Review the BEST Helium hotspot miners - What is the BEST Helium Hotspot Miner to Buy? | by VoskCoin | VoskCoin | Medium
Bobcat Miner 300 is the BEST mining rig to buy! https://voskco.in/HNTb
Compass sells ASIC miners - Compass — Bitcoin Mining and Hosting
NFTs are the fastest growing sector, outpacing normal cryptocurrencies and to be honest they are more fun and interesting! Binance Smart Chain has a million daily users but has been lagging behind in NFT support with things like best BSC NFT marketplaces like Ethereum has opensea among others like rarible and even Solana already has numerous NFT marketplaces popping up but once we get some quality NFT marketplaces on BSC NFTs will be huge because the userbase is already there, tons of funds already on chain with BSC AND cheap transactions fees making it much more approachable to crypto investors. Pancakeswap just dropped their pfp NFTs and NFT marketplace and Rekt Army is launching
Buy BNB on Binance US - Create a free account | Binance.US
Buy BNB on Binance - https://voskco.in/bnb
My new NFTs public address and account on opensea - https://voskco.in/oNFTS
0xF6c3c3621F42Ec1F1CD1207Bb1571d93646Ab29A
Watch our starter guide on Axie Infinity! Here's how to Play To Earn with Axie Infinity the BEST NFT game! - YouTube
Crypto investors becoming millionaires with NFTs - People are becoming MILLIONAIRES thanks to NFTs and YOU could too - YouTube

Timestamps


00:00 BSC NFT's are about to blow up!
01:49 Most popular dApps on the BSC right now
03:35 PancakeSwap launching their NFT marketplace
04:31 What is RektArmy and the Whale Platoon NFT drop?
07:49 Whale NFT's launch and mint date
08:50 Earn prizes by using the Whale Platoon NFTs
10:15 How to join the RektArmy communities
11:14 Future of NFT's on the Binance Smart Chain
12:23 VoskCoin RektArmy review
VoskCoinTalk the VoskCoin forum - VoskCoinTalk - Best cryptocurrency & blockchain forum
VoskCoin Facebook - Redirecting...
VoskCoin Reddit - https://www.reddit.com/r/voskcoin/
VoskCoin Discord Server Invite - VoskCoin
VoskCoin Twitter - https://twitter.com/VoskCoin
VoskCoin Instagram - Login • Instagram
VoskCoin is for entertainment purposes only and is never intended to be financial investment advice. VoskCoin owns or has owned cryptocurrency and associated hardware. VoskCoin may receive donations or sponsorships in association with certain content creation. VoskCoin may receive compensation when affiliate/referral links are used. VoskCoin is home of the Doge Dad, VoskCoin is not your Dad, and thus VoskCoin is never liable for any decisions you make.
Binance Smart Chain NFTs will be HUGE - NEW NFT Drop on BSC!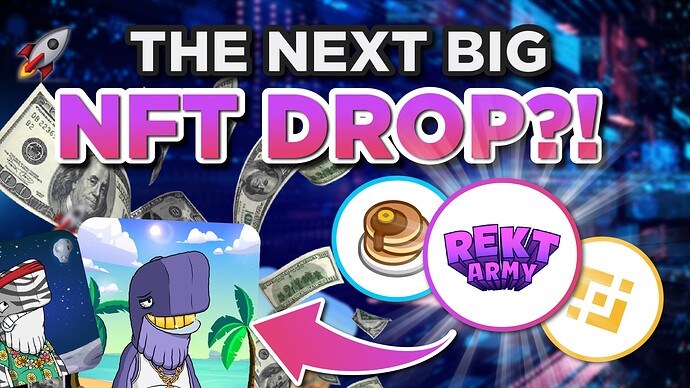 Rekt Army made an honorary 1 of 1 NFT adding Vosk and Tails to the Whale Platoon!