Bitcoin could make you money, but Ethereum could make you rich?! Bitcoin is an incredibly valuable digital currency, but do you know if you had invested in Ethereum instead of Bitcoin you would have made more money?!
Subscribe to VoskCoin - http://voskco.in/Sub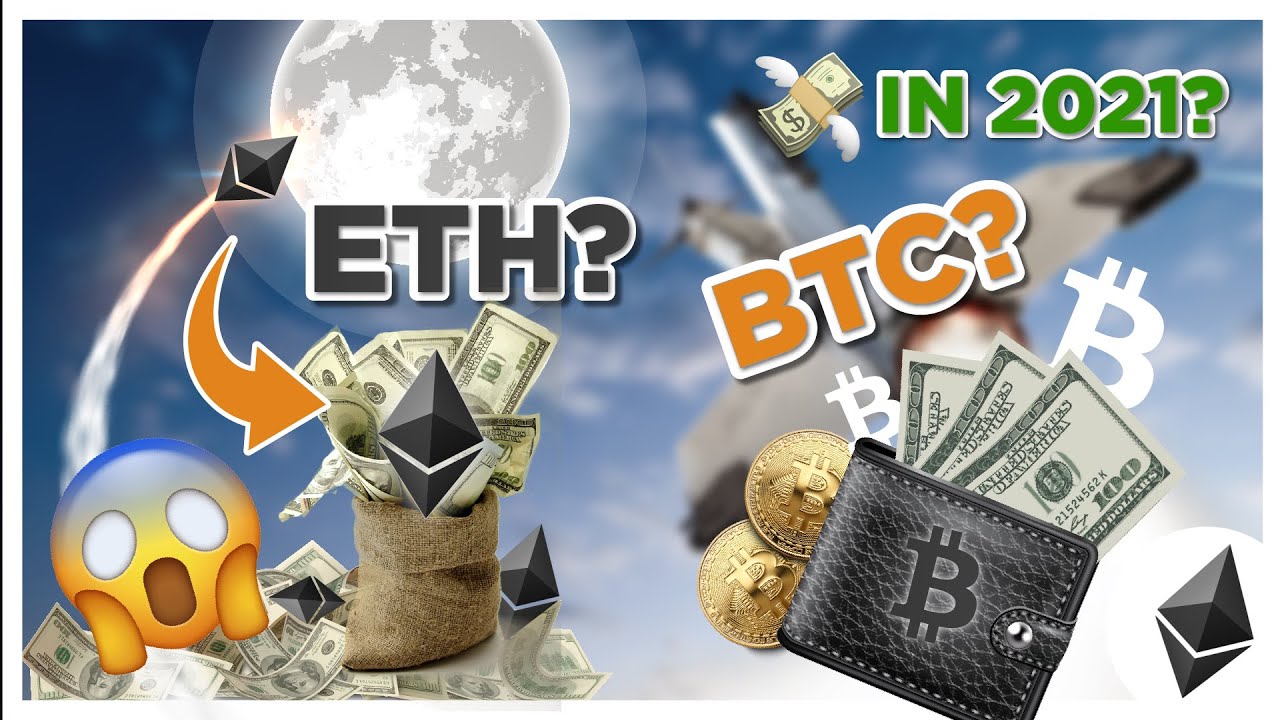 Get $25 for FREE with CryptoCom - https://medium.com/voskcoin/crypto-com-review-50-for-free-58b7287170f4
Bitcoin is boring when it's compared to Ethereum. Ethereum is a platform, and has been almost 2x the investment this year when compared to Bitcoin. Ethereum is barely trading at half of its all-time high as opposed to Bitcoin which has recently set a new all-time high. All metrics point to Ethereum still being undervalued in the current bullish cryptocurrency market. So should you buy Ethereum? We can't give financial advice but we can review all of the metrics for Ethereum and how statistically we can prove more people are investing and buying Ethereum than ever before!
Links!
Metamask is the best Ethereum wallet - https://www.youtube.com/watch?v=Fe4whcn-s88
Join Gitcoin and submit a grant today! http://voskco.in/gitcoin
Ethereum addresses holding 1+ ETH ATH - http://voskco.in/eth33
5 Key metrics signal Ethereum is BULLISH - http://voskco.in/eth34
PLU has been listed on KuCoin! http://voskco.in/e56k

Timestamps


0:00 Is $ETH currently undervalued?
1:26 Compass - your best ASIC marketplace
1:54 Bitcoin vs Ethereum returns
2:51 Which metrics indicate $ETH is undervalued?
4:11 ETH futures & spot volumes
5:00 ETH & altcoins in the last 30 days
6:51 What do more coins in circulation mean?
7:23 Plutus $PLU
9:12 $ETH hashrate - is it important to value?
11:10 Ethereum wallets holding 1+ $ETH hit all time high
12:21 Interacting with Ethereum's use-cases
13:16 Bitcoin is boring when compared to Ethereum!
14:14 What I learnt from the previous bull market
14:45 What are your thoughts on $ETH's value?
VoskCoinTalk the VoskCoin forum - http://voskco.in/forum
VoskCoin Facebook - https://www.facebook.com/VoskCoin/
VoskCoin Reddit - https://www.reddit.com/r/voskcoin/
VoskCoin Discord Server Invite - http://voskco.in/discord
VoskCoin Twitter - https://twitter.com/VoskCoin
VoskCoin Instagram - https://www.instagram.com/voskcoin/
VoskCoin is for entertainment purposes only and is never intended to be financial investment advice. VoskCoin owns or has owned cryptocurrency and associated hardware. VoskCoin may receive donations or sponsorships in association with certain content creation. VoskCoin may receive compensation when affiliate/referral links are used. VoskCoin is home of the Doge Dad, VoskCoin is not your Dad, and thus VoskCoin is never liable for any decisions you make.
Bitcoin can make you money but Ethereum could make you rich!