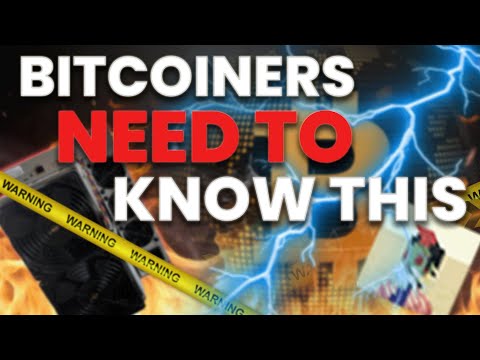 Bitcoin Ordinals BTC NFTs are SERIOUS and Bitcoin Miners are SHOCKED with the latest Bitcoin miners that are having more issues, less reliable, and more expensive to repair impacting BTC mining farms… Earn passive incoming mining crypto! Evergreen
PEGA Pool the most profitable?! BTC mining pool - https://www.pega-pool.com/
Grab a Bitcoin BTC miner here! https://voskco.in/cmb
This is the best miner to buy in 2023 - The Best Cryptocurrency Miner for 2023 | by Miss Vosk (Alexa) | VoskCoin | Feb, 2023 | Medium
Subscribe! voskco.in/sub
Bitcoin ordinals are pumping up BTC mining profitability but the latest hashboard designs by Bitmain are not being received well by Bitcoin mining farms because they uh… kind of suck. The Bitmain Antminer S19 XP and some S19 models have been confirmed to have been impacted by the new design change, but thankfully we have Bitcoin NFTs making Bitcoin exciting again!
Bitmain changed its ASIC design Bitmain changed its ASIC design. Miners need to be ready
What are Ordinals? - What Are Ordinals? A Beginner's Guide to Bitcoin NFTs - Decrypt
Bitcoin Block Size Chart - Bitcoin Block Size Chart - Bitcoin Visuals
Bitcoin Average Block Size - Blockchain.com | Charts - Average Block Size (MB)
Miners made nearly $600k from Ordinals - Bitcoin miners already made nearly $600K from Ordinals' NFT transactions
Timestamps!
00:00 Bitcoin ordinals gaining momentum
01:14 VoskCoin edition Evergreen miner and Chia giveaway
02:00 Bitmain making changes to its ASIC miner designs
05:32 How much Bitcoin do I mine?
06:52 Bitcoin halving is on the horizon
08:02 Bitcoin ordinals making miners rich
11:00 My plans and goals moving forward
VoskCoin is for entertainment purposes only and is never intended to be financial investment advice. VoskCoin owns or has owned cryptocurrency and associated hardware. VoskCoin may receive donations or sponsorships in association with certain content creation. VoskCoin may receive compensation when affiliate/referral links are used. VoskCoin is home of the Doge Dad, VoskCoin is not your Dad, and thus VoskCoin is never liable for any decisions you make.
Bitcoin Ordinals BTC NFTs are SERIOUS and Bitcoin Miners are SHOCKED