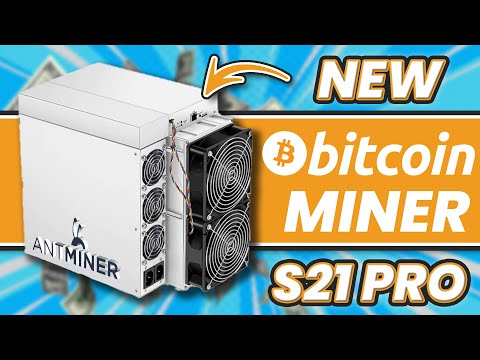 Bitmain produces not only the most Bitcoin miners, but also the most profitable BTC mining rigs, and that is why their new highly efficient air cooled Antminer S21 and Antminer S21 Pro will become the new best bitcoin miners to buy, whether we like it or not! Buy Bitcoin miners here - Coin Mining Central - UK Cryptocurrency Mining Hardware Supplier
Coin Mining Central sells the Antminer S19 XP - Coin Mining Central - UK Cryptocurrency Mining Hardware Supplier
I am adding HDD miners to my mining farm! Evergreen
Dont forget to save some coin at CMC and Evergreen with code VOSKCOIN
Are you going to buy a Bitmain Antminer S21 or S21 Pro? Using only around 3,000 watts these new bitcoin miners will cost less than $10 a day to run for most people, even at home BTC miners, and the S21 is supposed to hash at 210 th/s making it basically twice as powerful and profitable compared to a typical Bitmain Antminer S19, the S21 Pro is likely to mine Bitcoins sha-256 mining algorithm at 240 th/s or even 250 th/s at a slightly higher power consumption.
I just bought 10 bitcoin miners! https://www.youtube.com/watch?v=Hy7Hxecd05w
Bitmain Antminer S19 XP Review by VoskCoin - https://youtu.be/Pcj64b9TzxM
Antminer series miners are available direct from Bitmain - BITMAIN Shop
Use code VOSKCOIN to save some coin!
Get a free stock on Robinhood with this link - Choose from a range of leading companies. Limitations apply.
Check out our full crypto mining electricity power guide -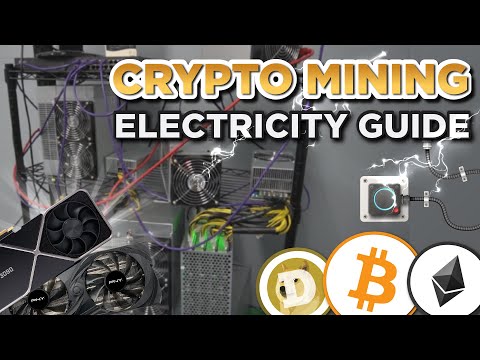 Learn how to set up any ASIC miner - https://www.youtube.com/watch?v=8XNQ4lP7PIc

Timestamps


00:00 A new Bitcoin Miner is in town!
01:05 A new Antminer s21 and S21pro!
01:44 Antminer s21 Leaked Specifications!
02:39 How much is supposed to make the Antminer s21?
03:26 Where can you buy an Antminer s21?
05:14 The Bitcoin Halving is coming
07:28 Bitcoin Terahash prices are coming down
10:00 Altocoins are cheaper to mine than Bitcoin
12:08 This miner will make the S19 obsolete!
Follow us on our official social media accounts - VoskCoin | Twitter, Instagram, Facebook | Linktree
VoskCoin is for entertainment purposes only and is never intended to be financial investment advice. VoskCoin owns or has owned cryptocurrency and associated hardware. VoskCoin may receive donations or sponsorships in association with certain content creation. VoskCoin may receive compensation when affiliate/referral links are used. VoskCoin is home of the Doge Dad, VoskCoin is not your Dad, and thus VoskCoin is never liable for any decisions you make.
Bitmain just dropped the BEST Bitcoin Miner to BUY the Antminer S21 and S21 Pro!