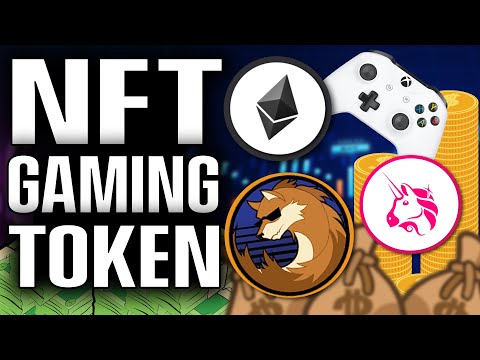 Dogira is building out blockchain gaming fused with asset-generating NFTs or non-fungible tokens that will reward you – this is a new potential way to earn passive income with cryptocurrencies! Subscribe to VoskCoin - http://voskco.in/Sub
Learn more about Dogira and NFT gaming! https://voskco.in/5adff5
Compass sells ASIC miners! https://voskco.in/compass
Review the BEST Helium hotspot miners - What is the BEST Helium Hotspot Miner to Buy? | by VoskCoin | VoskCoin | Medium
Bobcat Miner 300 is the BEST mining rig to buy! https://voskco.in/HNTb
I'm super excited for the future of NFTs are non-fungible tokens are booming and making NFT creators and some NFT investors millionaires, sometimes overnight! https://youtu.be/HjXv9rd-7YY Which we talked more about on our last video, let's review Dogira and how their aiming to merge blockchain, gaming, and NFTs that earn you passive income with crypto or generate more tokens and assets for you!
Links!
Dogira token on Uniswap - Uniswap Interface
Dogira official Telegram group - Telegram: Contact @dogiratoken
Learn what MetaMask is and how to use it! MetaMask Guide | BEST Ethereum Wallet for DApps and Smart Contracts - YouTube
Uniswap 2021 review and tutorial - https://youtu.be/QR7wT7W_c-w

Timestamps


00:00 New Play to earn Token
02:04 What is Dogira?
02:57 Where to buy Dogira token?
03:13 Dogira Token details
04:15 Guide to Metamask and Uniswap
04:59 Dogira Tokenomics
06:19 The NFT BOOM!!!
08:25 What is the purpose of Dogira?
10:30 Dogira - A new era in gaming?
VoskCoinTalk the VoskCoin forum - http://voskco.in/forum
VoskCoin Facebook - Redirecting...
VoskCoin Reddit - https://www.reddit.com/r/voskcoin/
VoskCoin Discord Server Invite - http://voskco.in/discord
VoskCoin Twitter - https://twitter.com/VoskCoin
VoskCoin Instagram - https://www.instagram.com/voskcoin/
VoskCoin is for entertainment purposes only and is never intended to be financial investment advice. VoskCoin owns or has owned cryptocurrency and associated hardware. VoskCoin may receive donations or sponsorships in association with certain content creation. VoskCoin may receive compensation when affiliate/referral links are used. VoskCoin is home of the Doge Dad, VoskCoin is not your Dad, and thus VoskCoin is never liable for any decisions you make.
Blockchain Gaming and Asset-Generating NFTs! Dogira review