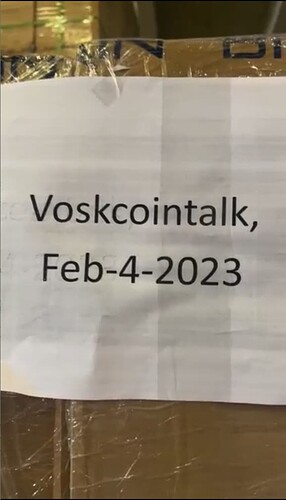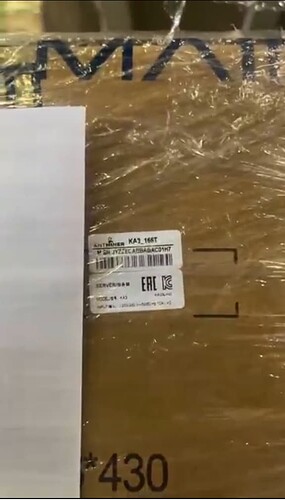 Full video link: KA3 Inventory for Voskcointalk
[For moderators] We are a new user to Voskcointalk and we found this platform very useful and engaging. Therefore, we are trying our best to comply with platform rules. If there's anywhere in this post you found us in violation, please promptly let us know and we will revise the post. Thank you!
Hi everyone,
We have recently restocked some Antminer KA3 as the pictures and videos shown above. We are selling them for CAD$16,850 or equivalent (~USD$12,600). Specs are below:
Hashrate: 166 Th/s
Consumption: 3154 W/h
Lifespan: 4-6 years
Warranty: 6 months
Algorithm: Kadena
Mineable coins: Kadena
We can ship the product globally with shipping included. The product will be under valid manufacturer warranty and invoice & receipt will be provided. For anyone interested, you can order it directly through our websit cryptoasicmining.com or if you have any questions, email info@cryptoasicmining.com to learn more. Volume discount available.
We can accept wire transfer or for Canadian customers, interac e-transfer. Unfortunately we do not take Paypal at the time due to long hold period of funds (if you ran a merchant before, you know what I'm talking about!)