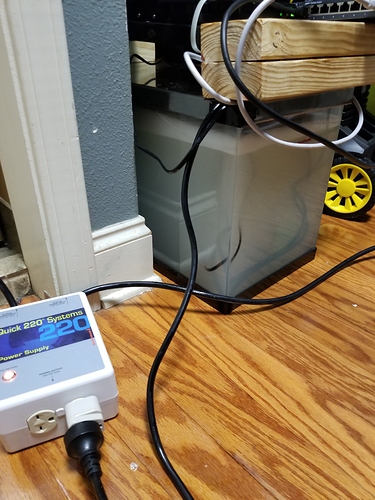 Been runnin for 2 hours now and still going…I noticed in the log information it shows it was overheating but they must have fixed it because the log straightened out. In the immersion no probs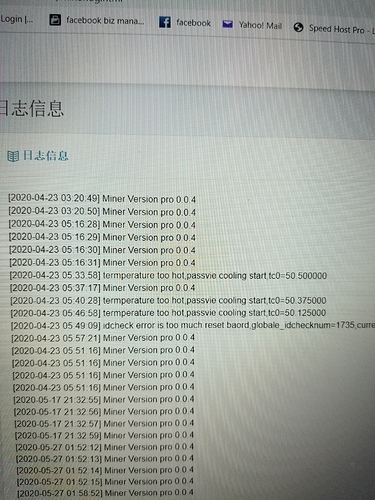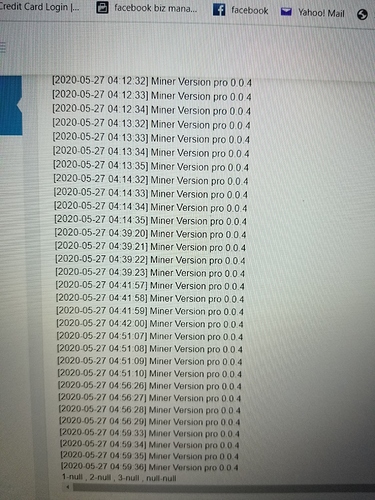 Ofcourse it prolly would help if I was connected to a pool to know any problems because its not hashing yet.
I definitely would have got it working before submerging it lol
Don't know…looks like it was fixed. Today I go back to work so I won't be able to check today but ima pull out the immersion and get with my peeps,they had their engineer look at it last night thru teamviewer but couldn't configure. I keep thinkin I got write letters punched in wrong places.
Yep,first mistake…I ran it for 2 hours last week without the immersion but couldn't get to the todek page,they sent info on how to log in and you know my dumb ass just went straight to the immersion. Don't worry,definitely not immersing the h1's. Kills me because its so silent and thats big because I have a roommate that don't want to hear that thing whining.
Will try that out when I get off work
Okay so last night the engineer pointed out 1 fan is not working so I just pulled out of tank…and sure enough my top fan on the power up side is out. Since fan is out it will not hash.Seller shipping new fan when H1's come,gonna see if I can pay to ship tomorrow. For a thing that makes such a loud noise,it sure is touchy. Thanks for all yalls help, as it is much appreciated…on that note h1 is back at $100 day…stay up there till I run for 30 days,lmao
Ima nube meatymouse,but have learned alot since then…the c1 pro was actually free…I won alota money betten football,they paid me in bitcoin cash at $177 share,sold out at $255 so it don't phase me… I ran it before I immersed,only problem was I didn't know what I was doing. One fan cost me 3 weeks time…I didn't notice it wasn't spinning,the company I bought from had their engineer look at it,he saw the fan wasn't working,during shipping the fan guard musta got smashed into the fan,when I took the fan off and tested it worked fine. I nvr make the same mistake twice. Mistakes cost me in life, so not complaining on my mishap. If I woulda kniw hiw hot that tank gets I woulda nvr spent 400+ on bitcool n tank,but machine worked in bitcool and stayed cool till I possibly swapped wrong wire harness. My friend was talkin to me and I was looking at him when I took first 2 harnesses out to get to the fan harness and then saw a port with no harness…2 harnesses out and 3 ports,uggg,which way did they goooooo,lol. 2 lessons learned their. 1 don't take your eye off what u workin on and 2,no more bitcool if it stays this hot…hashing at 6400gps is way too much for 2900+gps machine…next time we b ready
they should only plug in one way
Only way to know is if someone has a c1 pro and can shoot a pic with the top cover off. Ima pull it out,I got a hunch that the fan guard has taken form to the same shape it was found,fan might not be running. But still don't understand why I have a hashrate of 6.4 ths…should be 3.0ths. If fan is working then ima have to try to switch the middle ones.
Latest news,I was able to figure out how to get it hashing,machine is fine,problem gotta be that 1 radiator is not enough,runs at 45.5 degrees when hashing outside the tank,55.9 and rises in tank. But,the hashrate is low(2200) so I sent videos of the miners actions and reports. Engineer is going to go over Monday morning.