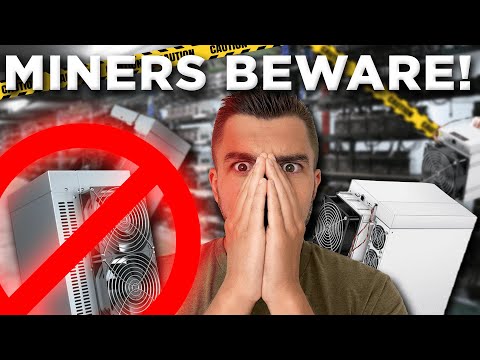 With crypto miner prices decreasing by the day, and mining profitability numbers going down, should you even consider mining cryptocurrency right now? Is mining dead or is it the best time in recent history to be building a Bitcoin mining farm?! Subscribe! http://voskco.in/Sub
Bitcoin and other Cryptocurrency miner prices have decreased significantly recently, however that means mining rigs are cheaper to buy now. Although mining profitability is less in 2022 than it was in 2021, mining could be incredibly profitable in 2023. So instead of listening to the Bitcoin FUD perhaps its time to expand your BTC mining operation and even add some lucrative ASIC miners like Kadena KDA miners.
Is Bitcoin the best bet for consistent mining, or are altcoins your best bet at making passive income? Today we'll discuss the current crypto mining profitability for ASIC miners as well as for GPU miners, yes, people are still building mining rigs with graphics cards in 2022 although Ethereum is apparently finally moving to proof of stake PoS ETH 2.0?!

Timestamps


00:00 Is crypto mining collapsing?
00:56 Most profitable miners right now!
03:46 Bitcoin mining - worth it right now?
07:01 Are Ethereum miners a scam?
09:03 Should you mine with GPUs?
12:49 Altcoin miner prices & profitability
16:15 Current mining profitability
Follow us on our official social media accounts! - VoskCoin | Linktree
VoskCoin is for entertainment purposes only and is never intended to be financial investment advice. VoskCoin owns or has owned cryptocurrency and associated hardware. VoskCoin may receive donations or sponsorships in association with certain content creation. VoskCoin may receive compensation when affiliate/referral links are used. VoskCoin is home of the Doge Dad, VoskCoin is not your Dad, and thus VoskCoin is never liable for any decisions you make.
Crypto Miners BEWARE! Is Crypto Mining Collapsing?!