Crypto-miners took our GPUs!! and our JOBS!! Is it really crypto miners fault for a global shortage of Nvidia RTX graphics cards during a global pandemic?! Let's review if GPU mining is still profitable and more! Sub to VoskCoin - http://voskco.in/Sub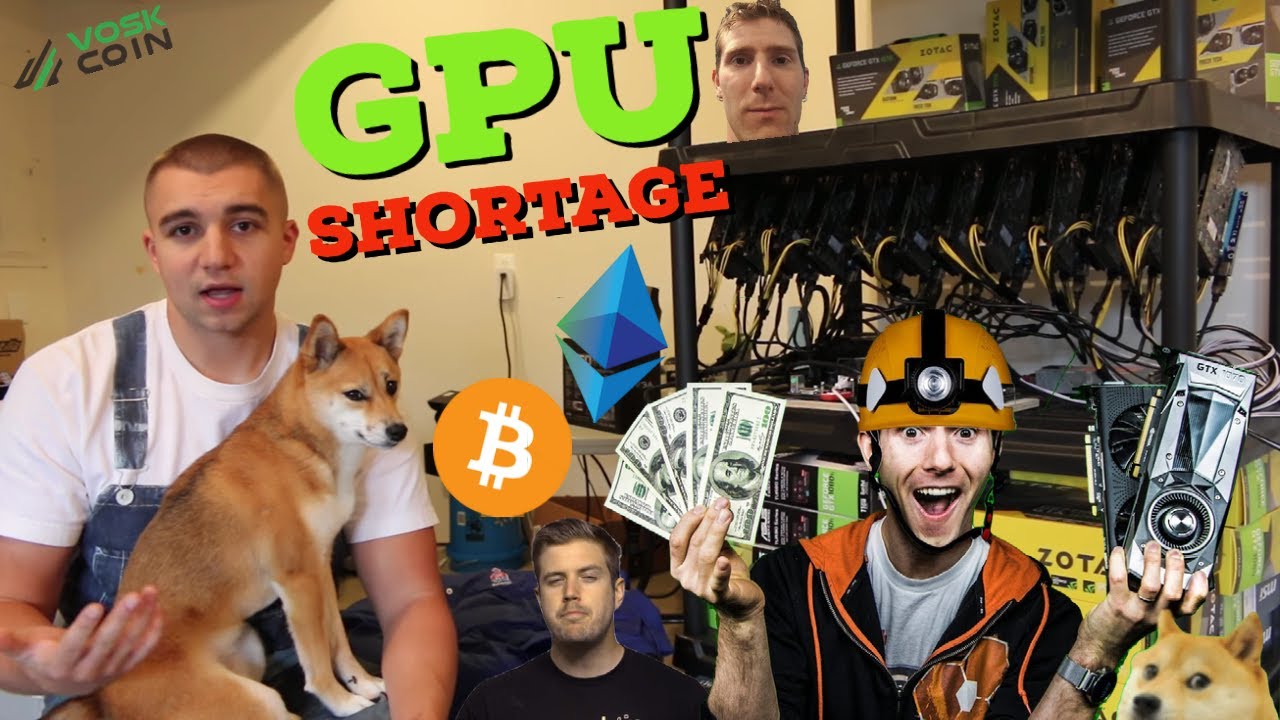 Techlinked a popular tech youtube channel with over a million subscribers just posted a video with a title blaming crypto-miners for the Nvidia GPU shortage, and recently Linus of Linus Tech Tips on his WAN show discussed how Nvidia sold $175 million worth of graphics cards to Crypto Miners and Luke says they're literally money printing machines. Are GPU miners really to blame for a global shortage of graphics cards though? If you can make money with your computer when you're not using it, why would you not want to earn easy passive income mining cryptocurrencies?! GPU mining is still profitable, but what are the best graphics cards for mining right now? Ethereum is launching Ethereum 2.0 soon, and when they move to proof of stake from proof of work, GPU mining WILL NOT BE PROFITABLE anymore… Facebook is finally planning to launch their dollar-pegged stablecoin soon! Uniswap the most popular decentralized exchange ever, and the home of decentralized finance DeFi has lost a TON of liquidity, so is DeFi just a FAD or are DeFi and Uniswap here to stay?
Timestamps!
00:00 Crypto-miners took our GPUs!!
02:20 Linus Tech Tips and TechLinked blame crypto miners for GPU shortage
04:14 Is GPU mining still profitable? GPU profits ranked!
05:14 Ethereum is the BEST coin for GPU mining, ETH 2.0 ends crypto mining
07:50 $7.6 million dollars of Ethereum coins are mined DAILY
09:11 Facebook Libra plans to launch dollar-pegged stablecoin
10:07 Uniswap decentralized finance update and liquidity DROP
12:11 Sponsor - Zort AI trading platform for cryptocurrencies
15:22 What are your thoughts on crypto miners took our GPUs!! ?
Links!
Bitcointalk GPU mining thread - https://bitcointalk.org/index.php?topic=5294397.msg55708720#msg55708720
Bitcoin.com Nvidia RTX GPU shortage $175 million - http://voskco.in/iKAb
Graphics card GPU mining profitability ranking - http://voskco.in/wtmg
Ethereum 2.0 launchpad and interest rates - http://voskco.in/eth22
Ethereum 24 hour issuance aka daily mined coins $ - http://voskco.in/OCFX
Facebook Libra plans to launch dollar-pegged stablecoin - http://voskco.in/m5vy
NEWS SOURCES
WHAT A SELLOUT
Nvidia sold RTX 30 GPUs to crypto miners

VoskCoin Facebook - https://www.facebook.com/VoskCoin/
VoskCoin Reddit - https://www.reddit.com/r/voskcoin/
VoskCoin Discord Server Invite - http://voskco.in/discord
VoskCoin Twitter - https://twitter.com/VoskCoin
VoskCoin Instagram - https://www.instagram.com/voskcoin/
VoskCoin is for entertainment purposes only and is never intended to be financial investment advice. VoskCoin owns or has owned cryptocurrency and associated hardware. VoskCoin may receive donations or sponsorships in association with certain content creation. VoskCoin may receive compensation when affiliate/referral links are used. VoskCoin is home of the Doge Dad, VoskCoin is not your Dad, and thus VoskCoin is never liable for any decisions you make.
Linus of Linus Tech Tips promoting GPU mining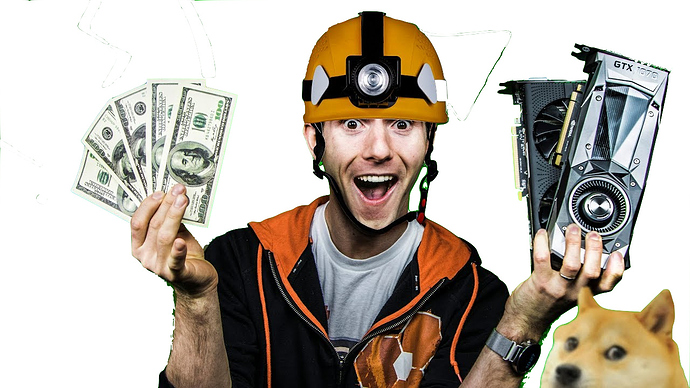 Drew Vosk of VoskCoin with his best bang for buck hanging GPU mining rig