This crypto mining rig is earning an easy $36 dollars a day just for being plugged in! However, the Bitmain Antminer Z15 Zcash mining rig is not without risk, let's review if you should buy this miner! Sub to VoskCoin - http://voskco.in/Sub
Buy the Bitmain Antminer Z15 that mines $36 daily - http://voskco.in/z15u
Enter our latest FREE giveaway here! http://voskco.in/giveaway1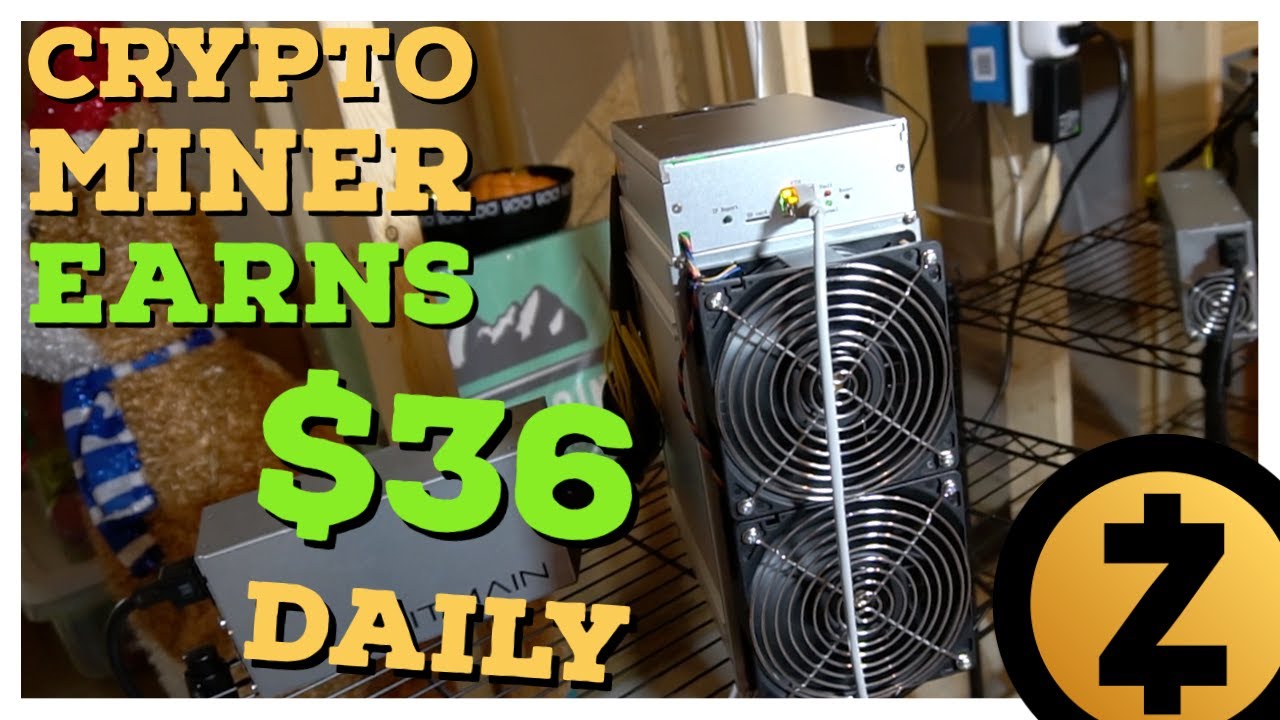 If you earned an extra $36 a day, you would earn more than an extra $10,000 a year. Earning passive income is not easy, and earning tens of thousands of dollars a year just for plugging a custom computer in sounds a bit crazy, but people are doing it all over the world and have been earning tons of crypto coins and cash for a decade now! The Bitmain Antminer Z15 is the most profitable mining rig you can buy right now, but should you actually buy this miner?! Zcash ZEC's block reward is halving in less than a week, which will reduce mining profitability by HALF, and yet this will still be the BEST mining rig when ranked by how much money it earns?! All of the ASIC miner manufacturers like Bitmain and Innosilicon are rushing to sell as many equihash ASIC miners like the Z15 as they can. They want to sell these mining rigs when you think you'll earn over $10,000 a year per miner, however, that is unlikely to be the case… anyway let's review this profitable mining rig, how Bitcoin has crossed $16,000 per coin, and a DApp that basically puts tower defense games onto the blockchain!
Links!
Zcash ZEC block reward halving countdown - http://voskco.in/zech
ASIC crypto mining rig profitability calculator - http://voskco.in/amv
Messari OCFX new issuance Zcash mined coins daily - http://voskco.in/OCFX
Bitcoin is trading at record volume and over 16,000 - http://voskco.in/gyBw
Creepts is a DApp blockchain tower defense game - http://voskco.in/HfF3
Cartesi is building an operating system for DApps - http://voskco.in/ZLJz
Cartesi mining launching, basically staking and earn coins for running a CTSI node - http://voskco.in/1wFZ
VoskCoin Facebook - https://www.facebook.com/VoskCoin/
VoskCoin Reddit - https://www.reddit.com/r/voskcoin/
VoskCoin Discord Server Invite - http://voskco.in/discord
VoskCoin Twitter - https://twitter.com/VoskCoin
VoskCoin Instagram - https://www.instagram.com/voskcoin/
VoskCoin is for entertainment purposes only and is never intended to be financial investment advice. VoskCoin owns or has owned cryptocurrency and associated hardware. VoskCoin may receive donations or sponsorships in association with certain content creation. VoskCoin may receive compensation when affiliate/referral links are used. VoskCoin is home of the Doge Dad, VoskCoin is not your Dad, and thus VoskCoin is never liable for any decisions you make.