I saw an older post explaining he was part of a url scam. But I have ordered from cryptominerbros.com and was wondering if anyone has purchased from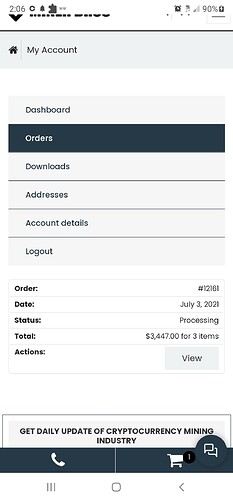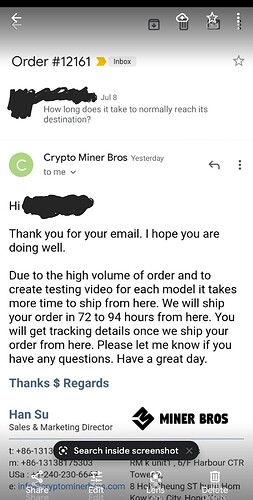 them.
I can't say forsure or not, it just seems a little shady.
I ordered July 3
On 7th I asked about my order, they told me it would be delayed because they are making testing videos on my devices. Said another 72-96 hours
9th they said I'd have my shipping info soon and it'll be 5-7 days after.