Mining Dogecoin is actually really easy, and it allows you to earn passive income mining DOGE that continues to skyrocket in price and is apparently on track for Doge to $1?! Subscribe to VoskCoin - http://voskco.in/Sub
Get $25 for free and buy DOGE w/ CryptoCom! https://voskco.in/cryptocom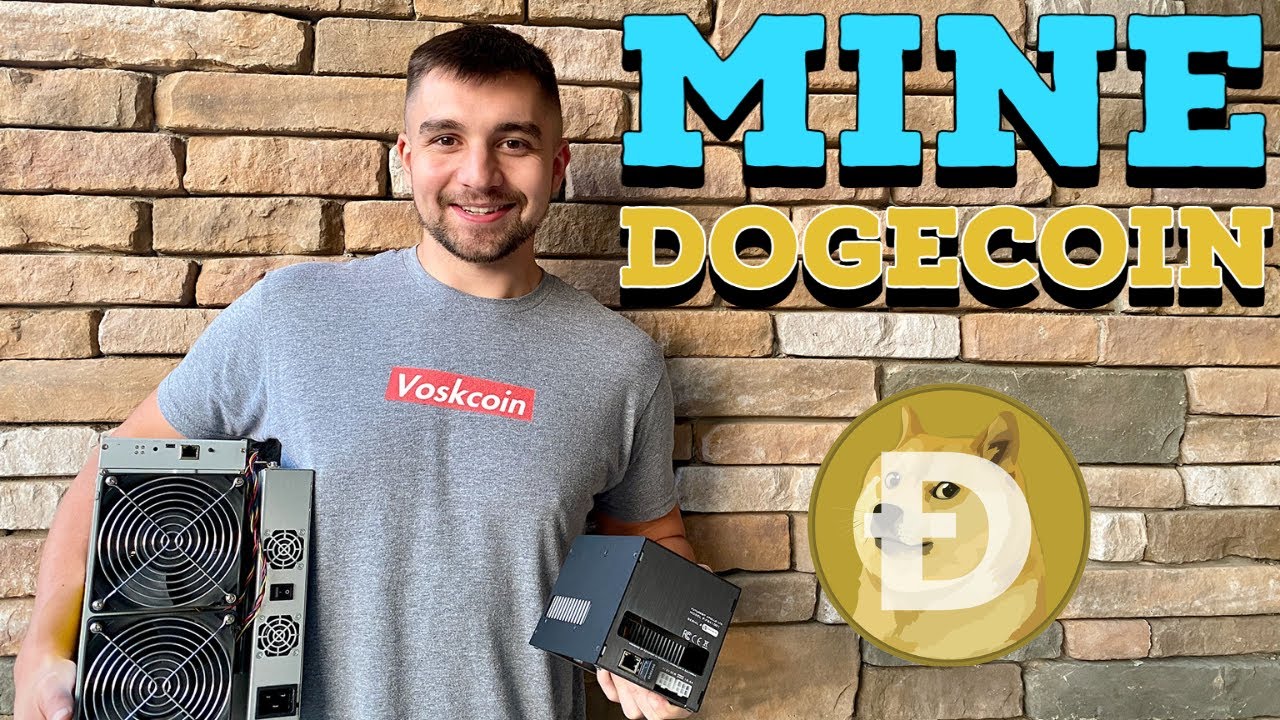 Dogecoin continues it's journey to the moon, so mining Dogecoin is more profitable than ever before! But… how do you mine Dogecoin and what are the best mining rigs for Doge now?! You can buy a Dogecoin miner for about $300 making the entry-level Dogecoin mining rig really affordable compared to Bitcoin mining rigs however there's also the new Goldshell LT5 which is the best and most profitable Dogecoin miner you can buy right now! But is Dogecoin mining worth it and is mining Doge easy?! Let's review Dogecoin mining and how to get set up with the best DOGE miners!
Links!
Buy a mini Dogecoin Apollo miner! https://voskco.in/apollo
Buy the most profitable Dogecoin miner! https://voskco.in/goldshell
Review the best DOGE mining rig! https://www.youtube.com/watch?v=cXgqVcY5ErQ

Timestamps


00:00 is Dogecoin the best coin to buy right now?!
00:22 How to mine Dogecoin in 2021
02:07 Mark Cuban endorses Doge Dogecoin
02:37 Dogecoin subreddit r/dogecoin and Elon Musk
03:11 Futurebit Apollo Mini Dogecoin miner
04:27 the BEST Dogecoin miner you can buy
05:25 Pawtocol and their IPU token
07:55 Goldshell LT5 the best Dogecoin miner you can buy
09:10 Dogecoin is merge mined with Litecoin LTC
10:09 How to set up a Dogecoin miner – it's easy!
11:40 Is Dogecoin mining worth it ??
12:51 Buy, sell, and HODL Dogecoin with CryptoComs app!
VoskCoinTalk the VoskCoin forum - http://voskco.in/forum
VoskCoin Facebook - https://www.facebook.com/VoskCoin/
VoskCoin Reddit - https://www.reddit.com/r/voskcoin/
VoskCoin Discord Server Invite - http://voskco.in/discord
VoskCoin Twitter - https://twitter.com/VoskCoin
VoskCoin Instagram - https://www.instagram.com/voskcoin/
VoskCoin is for entertainment purposes only and is never intended to be financial investment advice. VoskCoin owns or has owned cryptocurrency and associated hardware. VoskCoin may receive donations or sponsorships in association with certain content creation. VoskCoin may receive compensation when affiliate/referral links are used. VoskCoin is home of the Doge Dad, VoskCoin is not your Dad, and thus VoskCoin is never liable for any decisions you make.
Dogecoin mining in 2021