We're earning 10.51% interest on our money with the Celsius Wallet app! We are always looking for new ways to have our money work for us and earn passive income, especially with cryptocurrency! Sub to VoskCoin - http://voskco.in/Sub
Read the written VoskCoin review of the Celsius Network Wallet app by Miss Vosk on our blog! https://medium.com/voskcoin/celsius-network-deposit-200-and-earn-20-736ff1a3b73c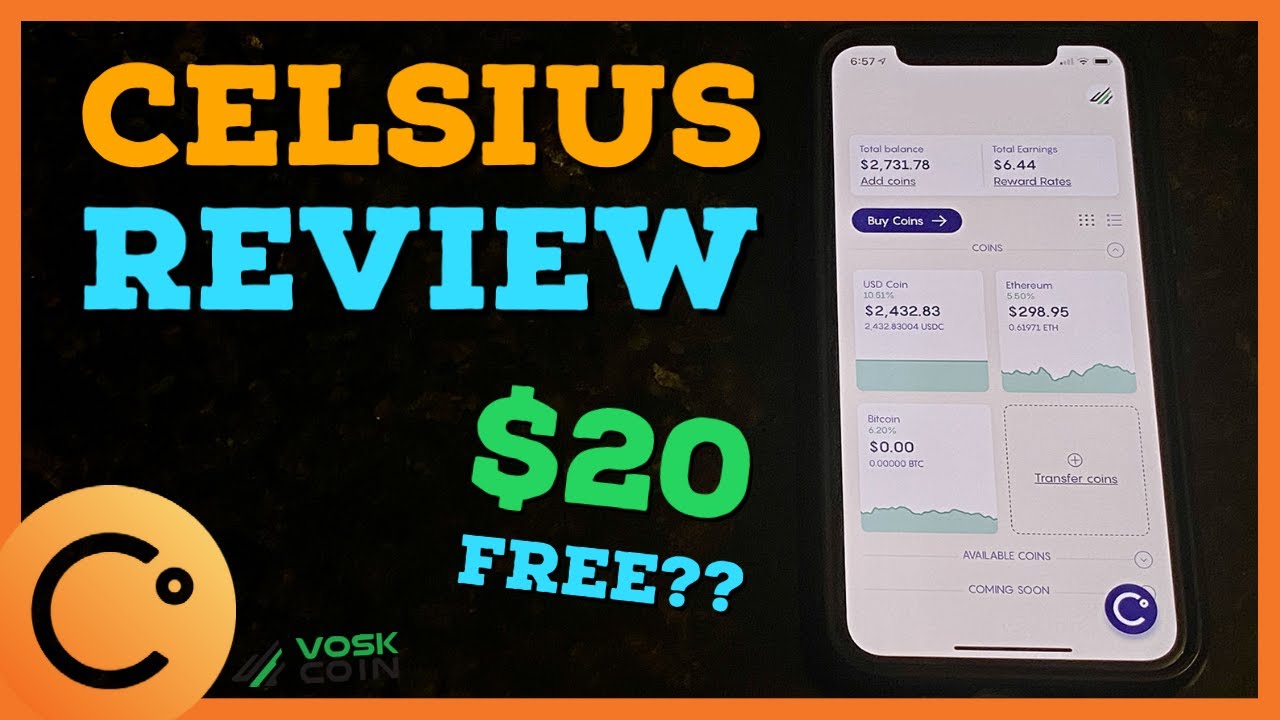 Use our links and codes provided here to get $20 for free when you deposit $200+ worth of coins into their app and keep them in there for over 30 days!
Here's a direct link to download Celsius Wallet - http://voskco.in/celsius
We have been focusing a lot this year to get our money working for us as we hope to achieve true financial freedom, and as we staked numerous cryptocurrencies like Ethereum and stablecoins pegged to the US dollar, we were frequently recommended to use Celsius. Thanks to Celsius for sponsoring this video review, but to be honest we really enjoyed testing their app. Their app is so easy to use, your put your coins in and BOOM you start earning interest, and all you need to deposit is $200 to secure the $20 sign-up bonus they offer. Of course Celsius wallet offers a suite of features, acting obviously as a cryptocurrency wallet, a place to lend your coins and earn passive income with cryptocurrency by earning interesting, they have a loan platform for borrowing crypto and cash, and much more! Let's review the Celsius Wallet by Celsius Network and their CEL token!
You can use our promo code voskcoin to get the same $20 sign-up bonus!
The Celsius referral codes and promo codes do not stack though!
Links!
Check the latest interest rates from Celsius here - http://voskco.in/cel0
Celsius CEL ICO of $50m turned into 1 billion lending business - http://voskco.in/cel1
VoskCoin Facebook - https://www.facebook.com/VoskCoin/
VoskCoin Reddit - https://www.reddit.com/r/voskcoin/
VoskCoin Discord Server Invite - http://voskco.in/discord
VoskCoin Twitter - https://twitter.com/VoskCoin
VoskCoin Instagram - https://www.instagram.com/voskcoin/
VoskCoin is for entertainment purposes only and is never intended to be financial investment advice. VoskCoin owns or has owned cryptocurrency and associated hardware. VoskCoin may receive donations or sponsorships in association with certain content creation. VoskCoin may receive compensation when affiliate/referral links are used. VoskCoin is home of the Doge Dad, VoskCoin is not your Dad, and thus VoskCoin is never liable for any decisions you make.