Ethereum mining profitability is DOOMED if this Ethereum Improvement Proposal EIP is coded into their blockchain. Ethereum miners will take a massive hit on ETH mining profitability.
Subscribe to VoskCoin YouTube - http://voskco.in/Sub
Get $25 for FREE with CryptoCom - https://medium.com/voskcoin/crypto-com-review-50-for-free-58b7287170f4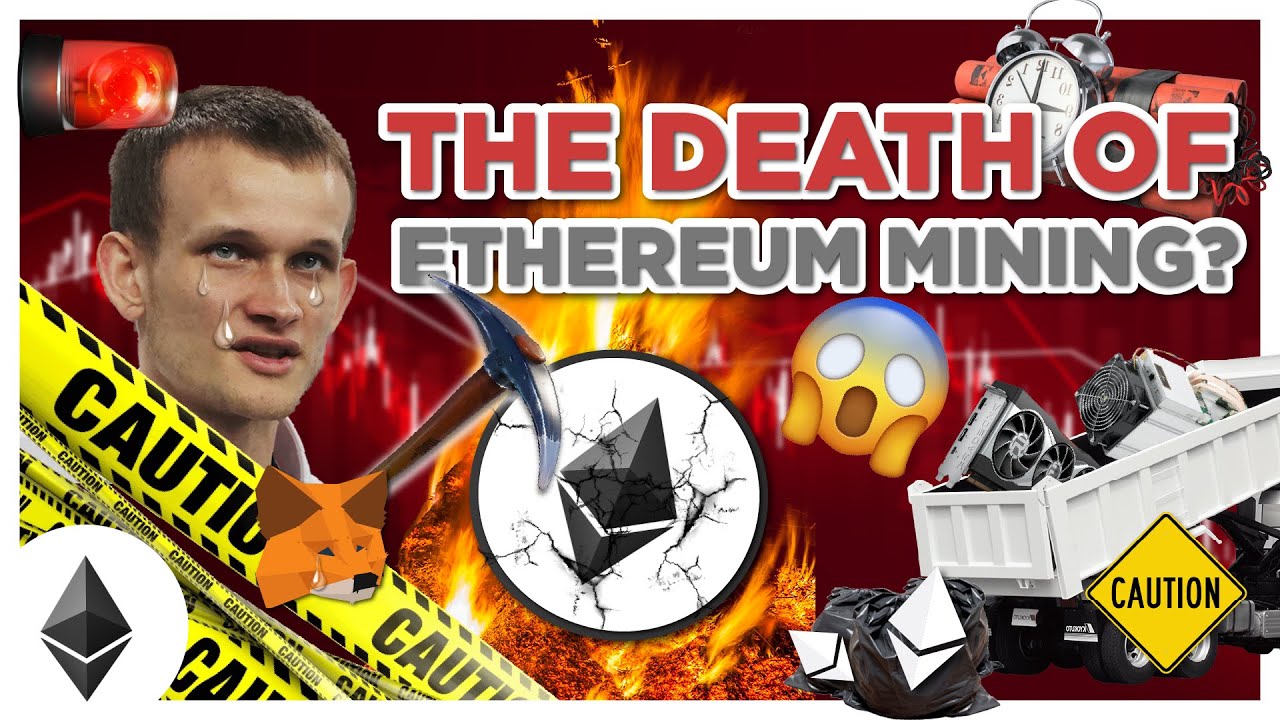 I love Ethereum mining and it is not because it has been incredibly profitability year over year… but that doesn't hurt! Seriously, the fact that I could buy and build Ethereum GPU mining rigs is what gave me the confidence to get into Bitcoin, Ethereum, and cryptocurrency as a whole. Crypto mining is much bigger than just earning some passive income with computer hardware, it's truly a decentralized movement and that is why I am so sad to see Ethereum moving away from Proof of Work which is Mining to Proof of Stake PoS to replace mining. Without mining VoskCoin would never even be here, and I'm sad to think that the next generation of crypto enthusiasts may be reduced due to the elimination of decentralized crypto mining. However, EIP-1559 is actually the reason Ethereum mining profitability may be DOOMED in 2021!
Links!
Ethereum EIP-1559 mining profitability killer - http://voskco.in/A0XA
Ethereum Ethash ASIC miner profitability - http://voskco.in/BIQl
GPU mining profitability by each graphics card - http://voskco.in/mgpus
How much Ethereum is mined daily? http://voskco.in/OCFX
Ethereum gas fees transaction fees - http://voskco.in/ethtx
Obsolete Mining Hardware to mine Zero Knowledge Proofs - http://voskco.in/Z84d

Timestamps


00:00 Ethereum mining profitability is DOOMED?!
02:10 Linzhi Phoenix $212 profits per day mining Ethereum
02:40 Ethereum mining profitability in 2021
04:48 Earn passive income staking/lending Ethereum!
05:41 How much Ethereum is mined per day?
06:22 Ethereum gas fees drive mining profitability
09:08 EIP-1559 aims to reduce Ethereum mining profitability in 2021
12:59 Vitalik Buterin sends 3 million dollars of ETH to Ethereum 2.0
13:43 Obsolete Ethereum mining hardware to process zk proofs
14:15 What happened with ProgPoW for Ethereum 2021
15:43 Is it still worth it to build Ethereum mining rigs?
16:28 When is Ethereum mining going to end? How much longer will ETH be mineable?
VoskCoinTalk the VoskCoin forum - http://voskco.in/forum
VoskCoin Facebook - https://www.facebook.com/VoskCoin/
VoskCoin Reddit - https://www.reddit.com/r/voskcoin/
VoskCoin Discord Server Invite - http://voskco.in/discord
VoskCoin Twitter - https://twitter.com/VoskCoin
VoskCoin Instagram - https://www.instagram.com/voskcoin/
VoskCoin is for entertainment purposes only and is never intended to be financial investment advice. VoskCoin owns or has owned cryptocurrency and associated hardware. VoskCoin may receive donations or sponsorships in association with certain content creation. VoskCoin may receive compensation when affiliate/referral links are used. VoskCoin is home of the Doge Dad, VoskCoin is not your Dad, and thus VoskCoin is never liable for any decisions you make.
Ethereum mining profitability is doomed in 2021 if EIP-1559 goes through