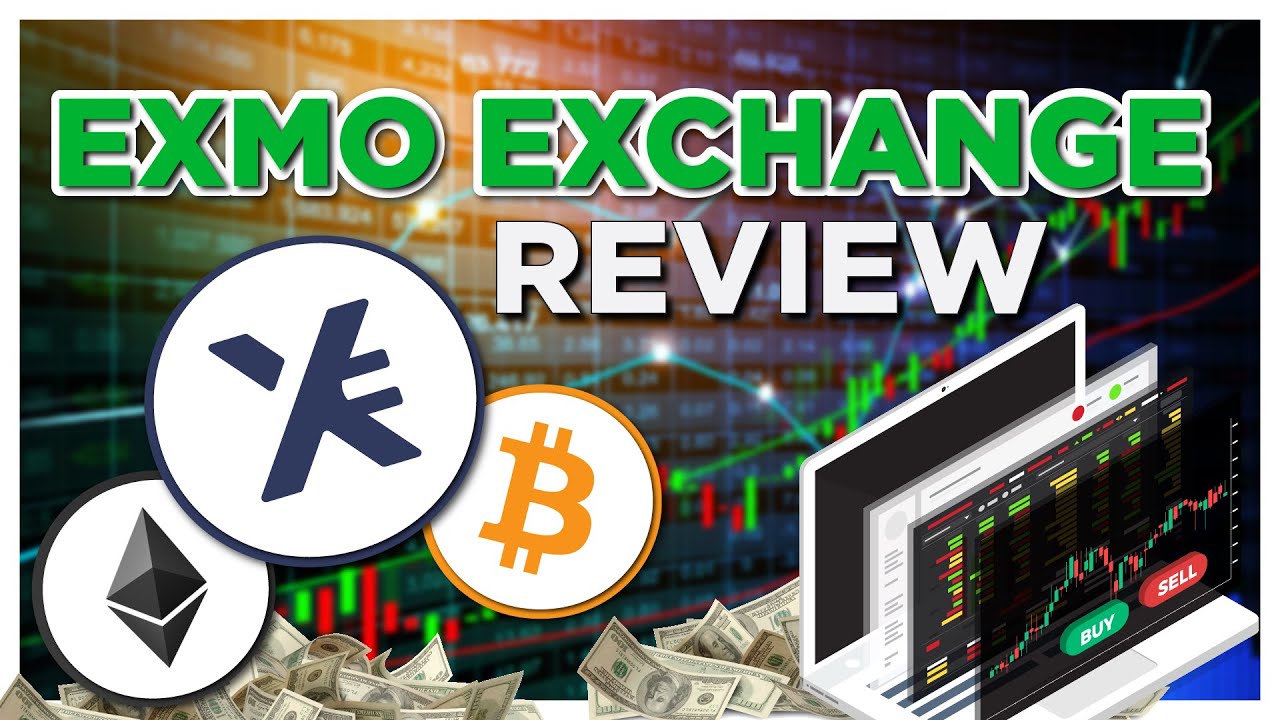 Exmo is a cryptocurrency exchange fully regulated in Europe and they launched their own EXM token that has many benefits including saving on fees, early access to trading tokens, and voting!
Subscribe to VoskCoin - http://voskco.in/Sub
Exmo one of the largest cryptocurrency exchanges in EU - https://voskco.in/exm0
Learn more about the Exmo EXM token - https://voskco.in/exm0
Exmo claims to be one of the largest Bitcoin and cryptocurrency exchanges in Europe, with almost 200 trading pairs and well over 2000 Bitcoins in daily trading volume we can see why. In a cryptocurrency bullrun it is very valuable to be registered on as many crypto exchanges as possible, but what makes Exmo worth trading on? Exmo launched their own token, the EXM token, it allows users early-access trading to new listings with an EXM pairing, cashback on exchange fees thus saving the user money, among other things as well as allowing holders to vote on the next crypto for their exchange to list! Let's review Exmo exchange and the EXM token!

Timestamps


0:00 This crypto exchange has its own token?! Exmo Exchange review
2:45 Please be careful of scammers and spam comments!
3:13 Getting started with the Exmo Cryptocurrency Exchange
6:32 Trading on the Exmo Exchange
8:02 Cashback crypto program
8:28 Buying crypto on Exmo is really easy!
9:23 Referral programs as marketing
10:30 VIP clients and OTC trading
11:11 Exmo has their own token - EXM review
14:41 The Exmo team & job listings
15:35 Exmo Exchange Review - is Exmo exchange a scam?
VoskCoinTalk the VoskCoin forum - http://voskco.in/forum
VoskCoin Telegram group - http://voskco.in/telegram
VoskCoin Facebook - https://www.facebook.com/VoskCoin/
VoskCoin Reddit - https://www.reddit.com/r/voskcoin/
VoskCoin Discord Server Invite - http://voskco.in/discord
VoskCoin Twitter - https://twitter.com/VoskCoin
VoskCoin Instagram - https://www.instagram.com/voskcoin/
VoskCoin is for entertainment purposes only and is never intended to be financial investment advice. VoskCoin owns or has owned cryptocurrency and associated hardware. VoskCoin may receive donations or sponsorships in association with certain content creation. VoskCoin may receive compensation when affiliate/referral links are used. VoskCoin is home of the Doge Dad, VoskCoin is not your Dad, and thus VoskCoin is never liable for any decisions you make.
Exmo crypto exchange review 2021