We are still dealing with scam impersonator VoskCoin accounts everywhere really, but also on YouTube.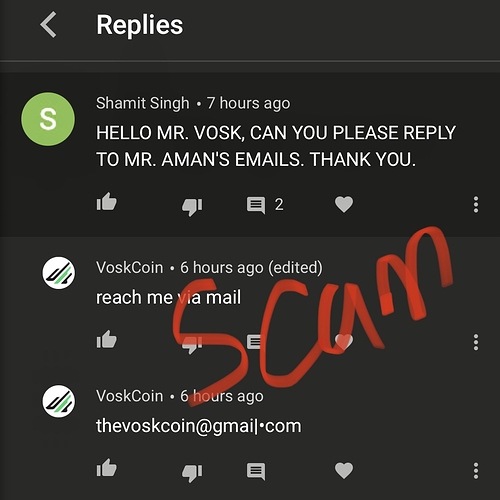 We dont use a gmail address, and our official YT account has a check mark by our name

because we have been verified.
Please be careful & do not send your money to this scum.