Fee Active Collateral Token FACT is a new cryptocurrency DeFi token that just launched their staking pool. FACT is based around zero interest loans and liquidity mining. Sub to VoskCoin - http://voskco.in/Sub
Get $50 for free w/ Crypto.com here - Get $50 in Cryptocurrency JUST FOR SIGNING-UP With Crypto.com
Visit the Fee Active Collateral Token FACT website - http://voskco.in/SwlC
Fee Active Collateral Token FACT's staking DAPP pool - http://voskco.in/ZBmM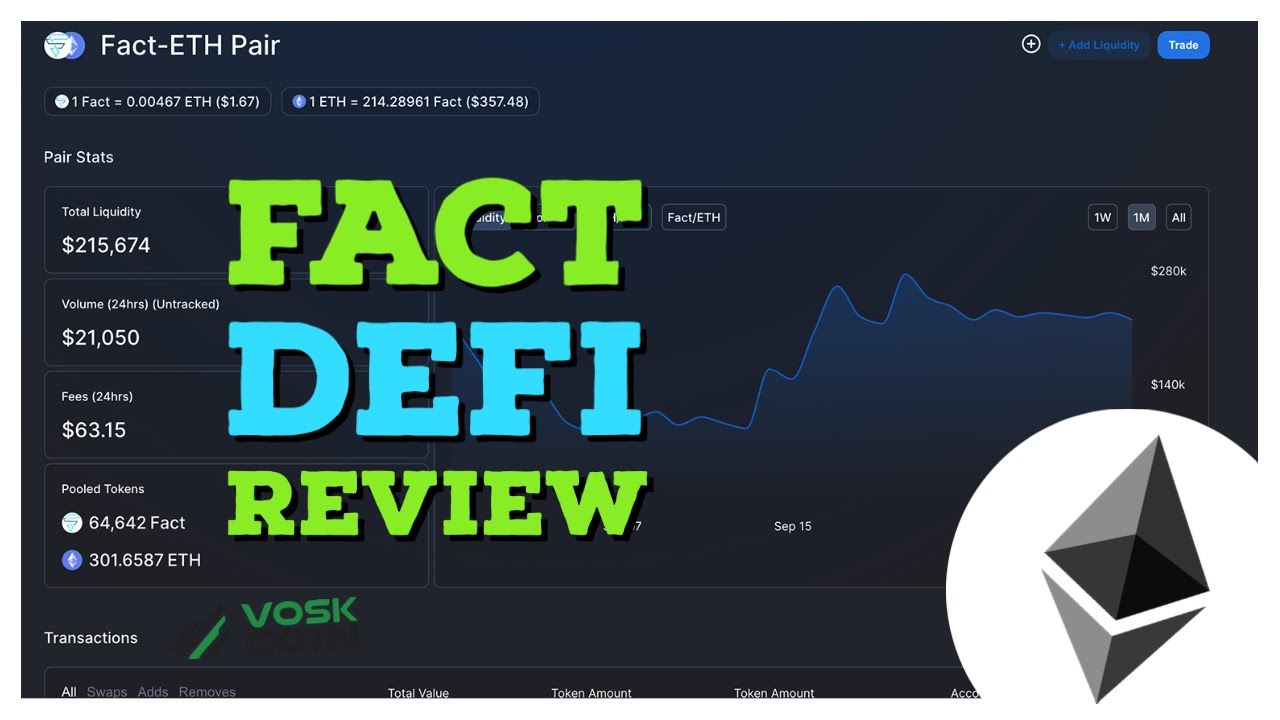 Fee Active Collateral token recently launched and even more recently burned 90% of their FACT tokens?! This liquidity provider allows liquidity miners and yield farmers to earn passive income in decentralized finance staking coins on their DAPP. FACT just launched their next staking pool, allowing users to deposit DAI for FACT tokens and vice versa. FACT is already trading on Uniswap and Uniswap remains to be the main cryptocurrency exchange providing liquidity for Fee Active Collateral token cryptocurrency coin, outside of FACT's own staking DAPP.
Links!
Fee Active Collateral Token FACT coin to USD - http://voskco.in/0W9N
What is a liquidity provider? Explained - http://voskco.in/i1y8
FACT Fee Active Collateral Token is aiming to redefine DeFi and decentralized finance lending - http://voskco.in/iwiM
VoskCoin is for entertainment purposes only and is never intended to be financial investment advice. VoskCoin owns or has owned cryptocurrency and associated hardware. VoskCoin may receive donations or sponsorships in association with certain content creation. VoskCoin may receive compensation when affiliate/referral links are used. VoskCoin is home of the Doge Dad, VoskCoin is not your Dad, and thus VoskCoin is never liable for any decisions you make.