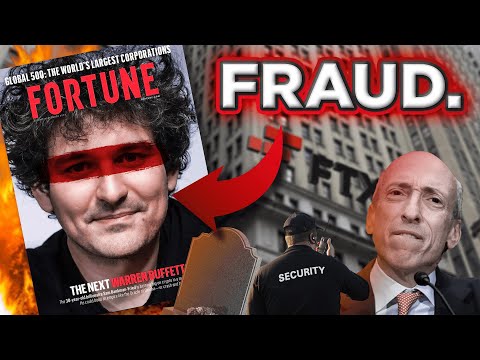 With FTX now filing for bankruptcy with all of its subsidiaries, this week in crypto has taught us a lot. SBF and the FTX mafia have caused immeasurable damage to the crypto ecosystem, FTX US, BlockFi, among hundreds of others are likely insolvent now… Sub - http://voskco.in/Sub
The FTX collapse has affected every aspect of the crypto ecosystem, in what many are dubbing its "contagion." This painful end has opened the doors to many theories, conspiracies and backdoor tales of mismanagement, deception and outright fraud. Let's explore some of these theories, check the facts, and find out exactly how we reached this point.
Inspired by Coffeezilla and his FTX Collapsed…Here's Why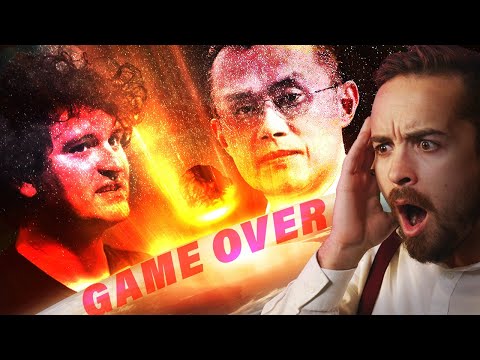 Read the investigation threads here:


Bankman-Fried Warns: Some Crypto Exchanges Already "Secretly Insolvent"
FTX's valuation was absolutely unrealistic -
https://twitter.com/fintechfrank/status/1488140341672919045
BlockFi received a $400m FTX credit line, but what now?
https://twitter.com/FounderFlori/status/1590030310787657729
The tweet that started it all -
https://twitter.com/cz_binance/status/1589283421704290306
CZ declines the purchase of FTX after checking their financials -
https://twitter.com/binance/status/1590449161069268992
SBF tried to raise $8B to avoid bankruptcy -
https://twitter.com/GSpier/status/1590614220408000512/photo/1
Justin Sun talks about assisting FTX -
https://twitter.com/justinsuntron/status/1590539831276634112
FTX bailed Alameda Research out?
https://twitter.com/LucasNuzzi/status/1590122590206824448
Why customers no longer trust the FTX Mafia -
https://twitter.com/Ishanb22/status/1577699083808083969
FTX was going to create their own stablecoin?! -
https://twitter.com/jay_ftx/status/1590391765332172800?s=46&t=7ywNa8V11eKAY-jjVa7Z7A
Solana DeFi affected by this FTX implosion? -
https://twitter.com/AutismCapital/status/1590579602099171329
Dangers of wrapped Solana tokens -
https://twitter.com/weremeow/status/1590461628864397312

Timestamps


00:00 FTX: the biggest scam ever
00:23 Some crypto exchanges are insolvent?
01:17 Binance exited FTX equity
02:19 Justin Sun to help FTX?
02:52 The collapse of FTX
06:25 FTX bankruptcy and hack
07:53 BlockFi pauses withdrawals
09:14 The live collapse of Solana and FTX ecosystem
14:32 Factors and signs leading to the collapse of FTX
Follow us on our official social media accounts - VoskCoin | Twitter, Instagram, Facebook | Linktree
VoskCoin is for entertainment purposes only and is never intended to be financial investment advice. VoskCoin owns or has owned cryptocurrency and associated hardware. VoskCoin may receive donations or sponsorships in association with certain content creation. VoskCoin may receive compensation when affiliate/referral links are used. VoskCoin is home of the Doge Dad, VoskCoin is not your Dad, and thus VoskCoin is never liable for any decisions you make.
#VoskCoin #crypto #ftx #cryptonews #bearmarket #cryptocurrency #cryptocrash #sbf #ftxus #blockfi #coffeezilla