You can seriously collect $37 dollars for FREE just by interacting with an exciting Ethereum project, they're airdropping FREE Badger tokens worth ~$12 per coin to Gitcoin Grant donors - Subscribe to VoskCoin - http://voskco.in/Sub
Watch the full VoskCoin Gitcoin review here! https://www.youtube.com/watch?v=EV1EzvAXOic
Gitcoin is incredible for the crypto community - http://voskco.in/gitcoin
Review the VoskCoin Gitcoin Grants here - http://voskco.in/git0x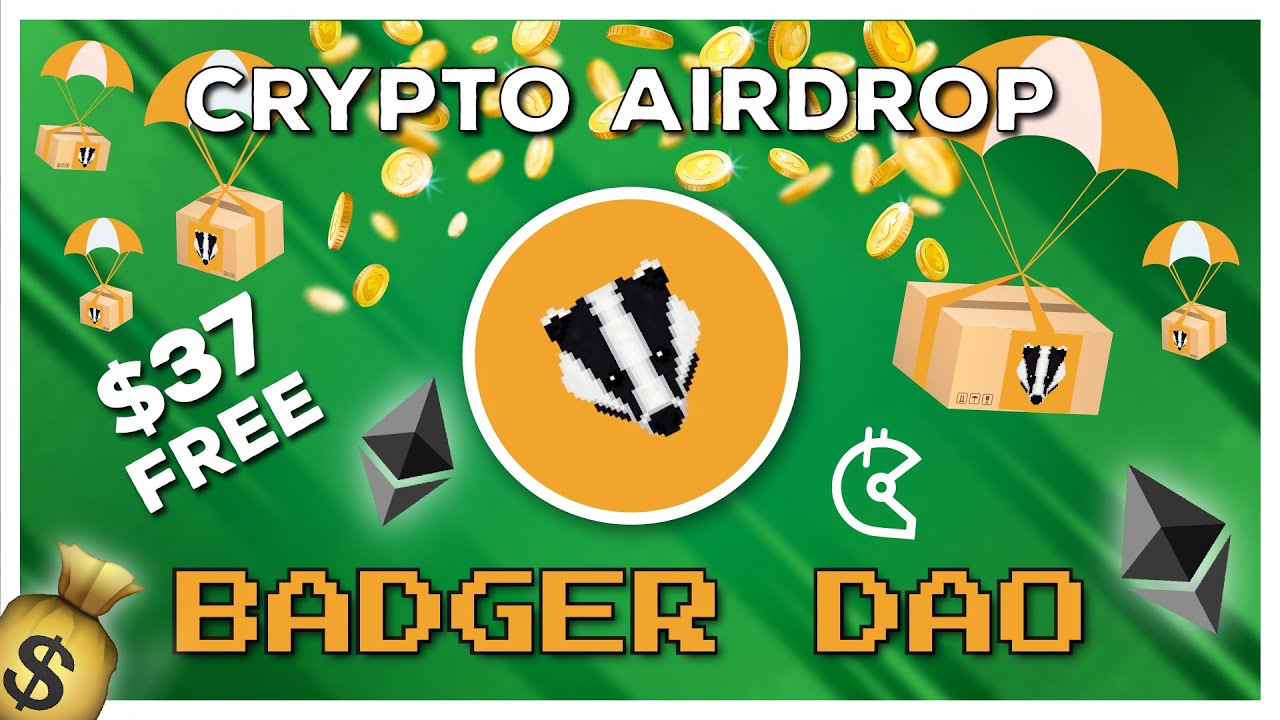 Some people think there is no free lunch, but in crypto that's not always true there have been times literally just get FREE MONEY – but how?? Today we review the latest cryptocurrency airdrop, which is basically where a crypto project gives away their tokens for free as part of a marketing initiative and in the past this has been incredibly successful for example when Uniswap airdropped UNI tokens and rewarded people with hundreds or even thousands of dollars just for using their decentralized exchange! Today we are reviewing the newest Decentralized Finance DeFi token to launch, Badger and Badger DAO which offers yield farming, liquidity mining, staking, and some other crazy DeFi stuff but at a minimum, why not collect some free coins?!
Links!
Badger the exciting new DeFi token that you can yield farm and stake - http://voskco.in/badger
The initial Badger DAO ETH DeFi token airdrop - http://voskco.in/badger1
The Badger Gitcoin grant donor airdrop 3 minimum - http://voskco.in/badger2
Badger WBTC Uniswap pairing - main liquidity - http://voskco.in/badger3
Badger token to USD on Coingecko - http://voskco.in/badger0
Learn how to use MetaMask with the VoskCoin guide - https://www.youtube.com/watch?v=Fe4whcn-s88

Timestamps


00:00 Get $37 for FREE with this new DeFi Crypto airdrop!
02:12 Badger DAO $badger token airdrop to Gitcoin grant donors
06:07 Sponsor - Cryptoenter and their LION token
07:57 Badger token is up 95% in the last 7 days
08:25 What is the Badger token and their Setts, SuperSetts and stake?
12:42 New DeFi token Badger is a great crypto airdrop opportunity
VoskCoinTalk the VoskCoin forum - http://voskco.in/forum
VoskCoin Facebook - https://www.facebook.com/VoskCoin/
VoskCoin Reddit - https://www.reddit.com/r/voskcoin/
VoskCoin Discord Server Invite - http://voskco.in/discord
VoskCoin Twitter - https://twitter.com/VoskCoin
VoskCoin Instagram - https://www.instagram.com/voskcoin/
VoskCoin is for entertainment purposes only and is never intended to be financial investment advice. VoskCoin owns or has owned cryptocurrency and associated hardware. VoskCoin may receive donations or sponsorships in association with certain content creation. VoskCoin may receive compensation when affiliate/referral links are used. VoskCoin is home of the Doge Dad, VoskCoin is not your Dad, and thus VoskCoin is never liable for any decisions you make.