Here's how I am earning $1,427 A MONTH in passive income simply by staking and earning interest with cryptocurrency. Today I'm going to show you how to earn money w/ crypto!
Get up to $250 FOR FREE w/ BlockFi - http://voskco.in/blockfi
Review my NRG staking profitability and guides - https://medium.com/voskcoin/tips-for-staking-energi-nrg-profitably-masternodes-by-voskcoin-b0b78ca18021
Get $25 for FREE with CryptoCom - https://medium.com/voskcoin/crypto-com-review-50-for-free-58b7287170f4
I'm staking cryptocurrencies on Kraken! http://voskco.in/kraken
Staking and trading cryptocurrencies on 1inch - http://voskco.in/1inch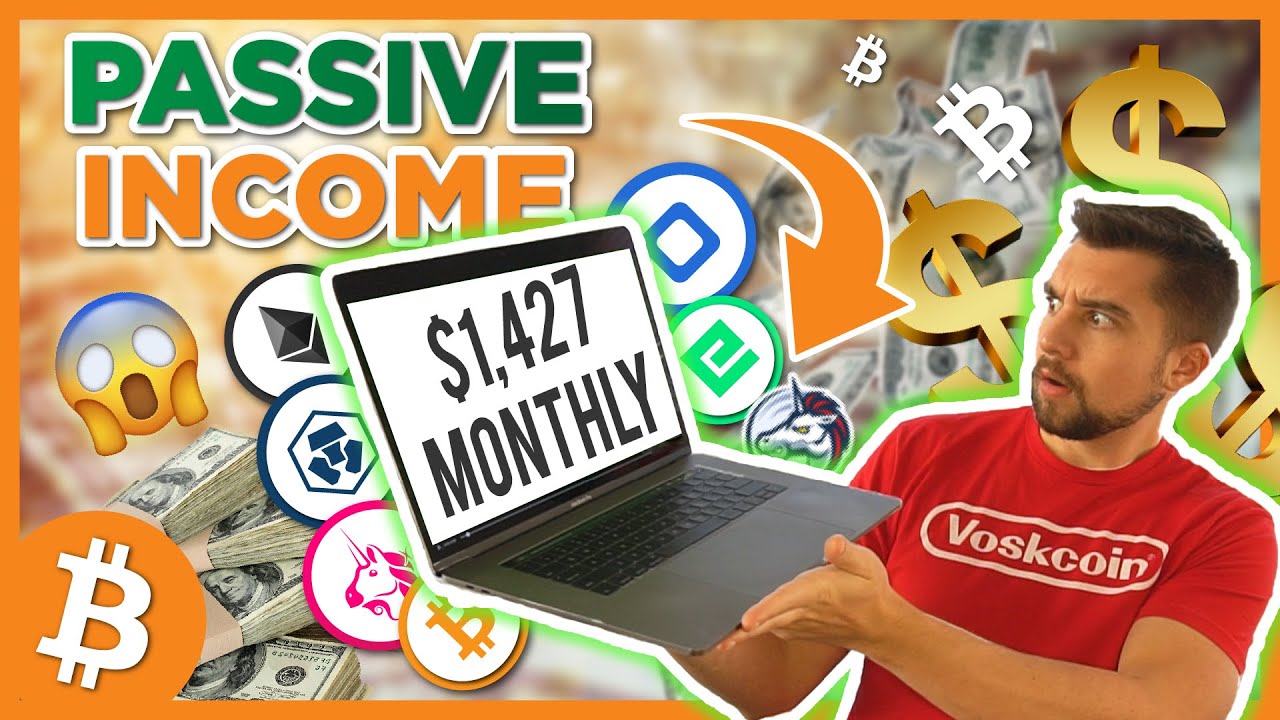 I'm here to show you not just how I'm earning thousands of dollars in passive income with cryptocurrencies but how to show YOU to do it too! I review what I have learned investing, trading, mining, and staking crypto coins for years and how I am trying to have my money work for me so I can achieve true financial freedom. I am earning interest on my Bitcoin and Ethereum as well as stablecoins – imagine if your bank account was paying you 8.6% interest, that's insane compared to the normal fiat USD interest rates. I am staking a lot of different crypto coins and some earn much more money than others and I address the top staking coins in 2021 such as Ethereum and ETH 2.0, Polkadot DOT staking, and I actually forget to review our Cardano ADA holdings and Cardano staking so I will make a follow-up video on that! I'm also staking 1inch, Kusama KSM, Tezos XTZ, and chose to stake Energi NRG instead of running a masternode because I earn more coins and thus earn more money staking cryptocurrency!
Subscribe to VoskCoin - http://voskco.in/Sub
Other Links!
Learn how I'm making $143 a day mining! https://www.youtube.com/watch?v=JsxgeZpIrek
Learn more about Energi X and NRG - http://voskco.in/dX19
Review my Uniswap earnings and income - http://voskco.in/unii
Uniswap decentralized exchange dapp dex - http://voskco.in/unis

Timestamps


0:00 How I'm making over $1000 in passive income
1:54 Buy bitcoin mining rigs with Compass today
2:15 Method #1 - NRG Staking & Masternode
5:19 Method #2 - BlockFi Interest
8:03 Method #3 - Kraken Staking
10:35 Method #4 - Uniswap Liquidity Provider
13:07 Why we didn't include mining revenue
13:39 Method #5 - Crypto.com Lending
16:15 Method #6 - 1 Inch DAO Farms
19:01 Make your money work for you!
20:55 Passive Income is a great route to financial freedom
21:57 What are your thoughts about passive income with crypto?
VoskCoinTalk the VoskCoin forum - http://voskco.in/forum
VoskCoin Facebook - https://www.facebook.com/VoskCoin/
VoskCoin Reddit - https://www.reddit.com/r/voskcoin/
VoskCoin Discord Server Invite - http://voskco.in/discord
VoskCoin Twitter - https://twitter.com/VoskCoin
VoskCoin Instagram - https://www.instagram.com/voskcoin/
VoskCoin is for entertainment purposes only and is never intended to be financial investment advice. VoskCoin owns or has owned cryptocurrency and associated hardware. VoskCoin may receive donations or sponsorships in association with certain content creation. VoskCoin may receive compensation when affiliate/referral links are used. VoskCoin is home of the Doge Dad, VoskCoin is not your Dad, and thus VoskCoin is never liable for any decisions you make.
VoskCoin is earning $1,427 a day in passive income with cryptocurrency in 2021!