If you want to get into Bitcoin, Ethereum, and crypto mining but are worried that your home electric rate is too high then we have the solution for you! Here is how to access economies of scale for your mining rigs! Sub to VoskCoin - http://voskco.in/Sub
Mine with Compass by Hashr8 - http://voskco.in/compass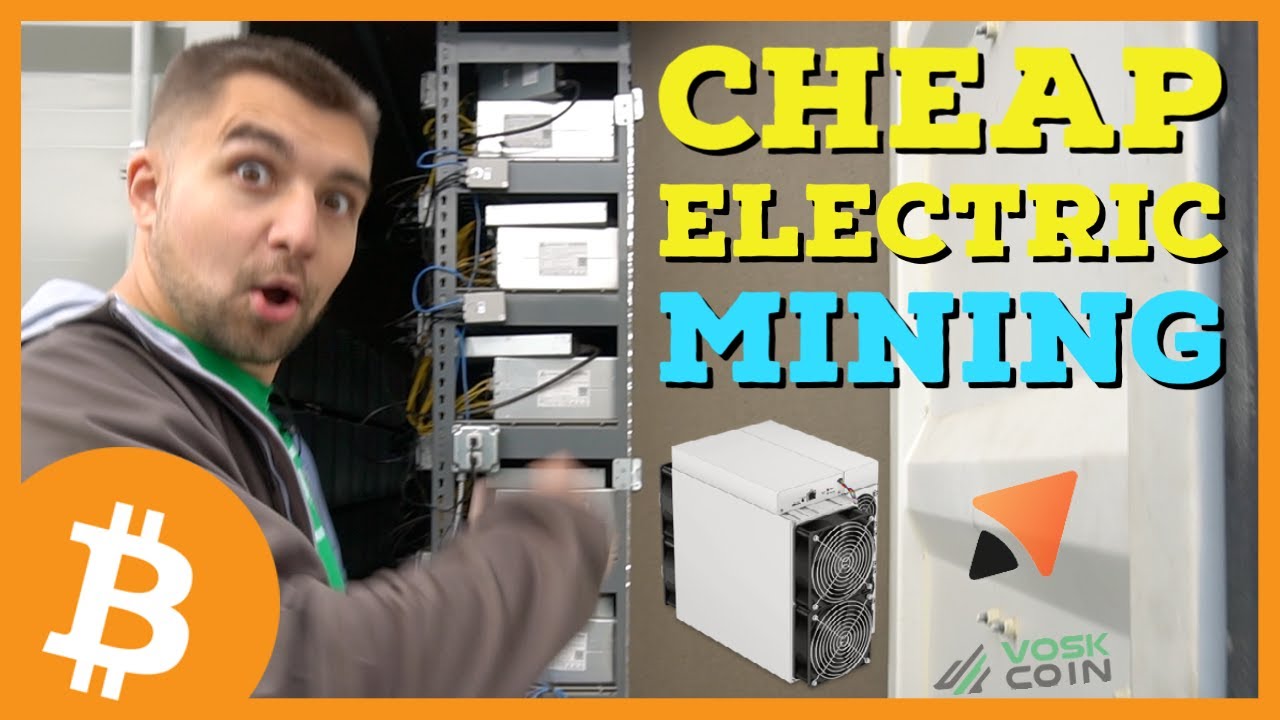 Bitcoin BTC miners for sale - https://amzn.to/2TRQSkL
Used Bitcoin BTC miners for sale - http://voskco.in/eBayS9
The biggest obstacle other than getting or building a Bitcoin or Ethereum or crypto mining rig is paying the power bill! Residential miners mining out of their homes are subject to high electric rates or definitely not cheap electric! Industrial mining farms have the ability to host a lot of machines in a cheap area along with access to very cheap power rates. Economies of scale of present in Bitcoin mining, and crypto mining is becoming more industrialized than ever before. There is more money invested into Bitcoin and Ethereum mining farms than ever before, making the competition for mining cryptocurrencies more difficult than ever. Having a cheap electric rate allows miners to mine Bitcoin and other crypto coins profitability. Let's review Compass by Hashr8 and how they are trying to get cheaper electric rates and colocation options for crypto miners throughout the world, including GPU miners and even plan to offer something called a Power Block where you can host as few as ONE mining rigs??
Learn more about Core Scientific Mining Farms - http://voskco.in/CoreSci
VoskCoin is for entertainment purposes only and is never intended to be financial investment advice. VoskCoin owns or has owned cryptocurrency and associated hardware. VoskCoin may receive donations or sponsorships in association with certain content creation. VoskCoin may receive compensation when affiliate/referral links are used. VoskCoin is home of the Doge Dad, VoskCoin is not your Dad, and thus VoskCoin is never liable for any decisions you make.
Tails Dad of VoskCoin looking ridiculous lol