You can turn your time or labor into MONEY with cryptocurrency – this requires no financial investment, and you could earn hundreds or even THOUSANDS of dollars! Let's review how to earn money in crypto! Sub to VoskCoin - http://voskco.in/Sub
Gitcoin is incredible for the crypto community - http://voskco.in/gitcoin
Review the VoskCoin Gitcoin Grants here - http://voskco.in/git0x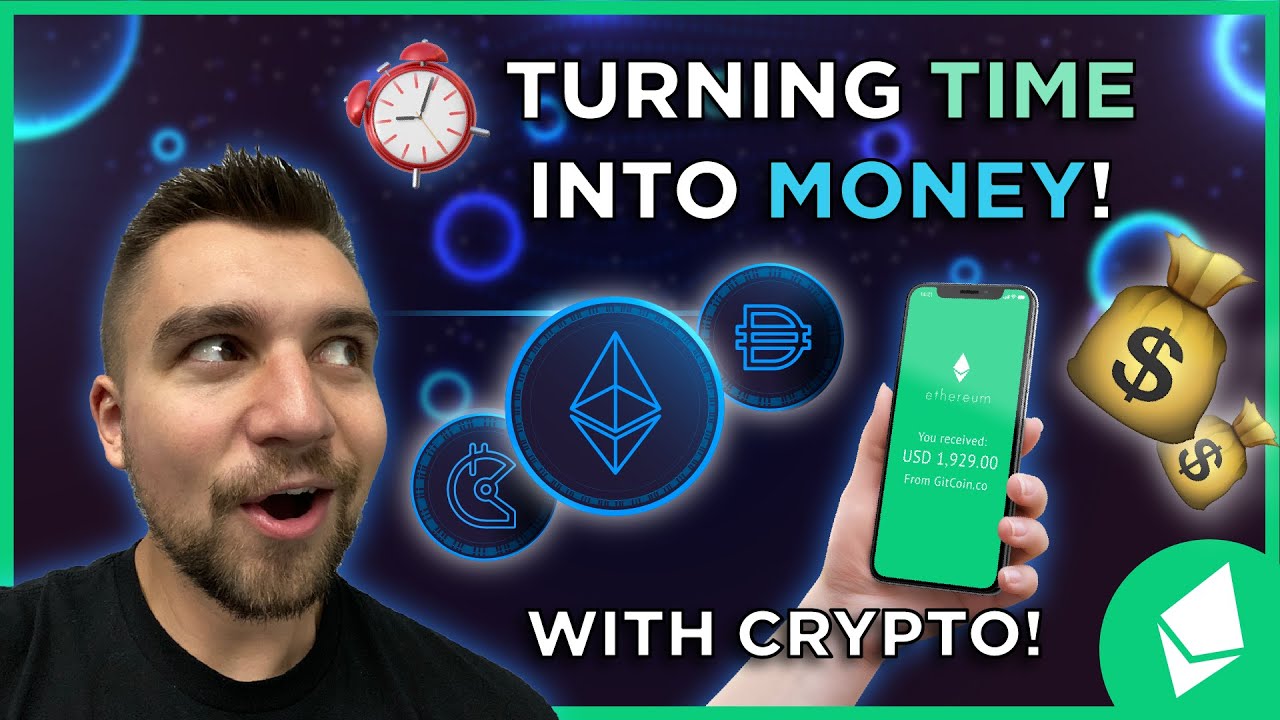 This video is entirely focused on Gitcoin, an open-source project aiming to grow open source! Gitcoin revolves around Ethereum, but other projects like Zcash and Filecoin have recently sponsored grants for users to contribute to their cryptocurrency blockchains! There are a lot of ways to turn your time into money, but turning your time and labor into money with cryptocurrency can be incredibly lucrative, but more importantly, it can be extremely rewarding. Gitcoin and their CLR match bonus for their grants awards hundreds of crypto users 100's or 1000's or even 10,000's of dollars for contributing to the Ethereum or Gitcoin community, building DApps, or even just making Ethereum memes LOL! At the end of the day, Gitcoin offers a suite of products on their site, and their grants program allows you to contribute to something much bigger than yourself and likely even be financially compensated for doing so! If you work hard, it's likely you'll find success in anything, especially in the ever-growing Ethereum ecosystem.
Links!
Gitcoin.co the official Gitcoin website! http://voskco.in/gitcoin
Submit your own Gitcoin grant for funding here! http://voskco.in/gitg
VoskCoin Gitcoin Grant for Ethereum Education videos - http://voskco.in/git
VoskCoin Gitcoin Grant for creating Filecoin videos - http://voskco.in/git2
Explore the Gitcoin grants we are donating to! http://voskco.in/gitg2
Official Gitcoin profile of VoskCoin - http://voskco.in/gitv
Explore the Gitcoin earnings leaderboard - http://voskco.in/gitl
Complete Gitcoin quizzes to earn NFTs - http://voskco.in/gitq
Gitcoin Kudos are Non-Fungible Tokens NFT - http://voskco.in/gitq
Get paid to complete bounties on Gitcoin - http://voskco.in/gitb
How to maximize your matching bonus on Gitcoin - http://voskco.in/git10
Everything you need to know about Gitcoin! http://voskco.in/git11
Learn how to use Metamask to contribute to Gitcoin - https://www.youtube.com/watch?v=Fe4whcn-s88
Did you know you can create your own Kudos NFTs on Gitcoin and get paid when people buy your non-fungible tokens?! http://voskco.in/gitq

Timestamps


00:00 - 01:30 Introduction to turning your time into money
01:31 - 02:19 Gitcoin Grant Earnings Leaderboard
02:20 - 02:55 What is Gitcoin?
02:56 - 03:58 VoskCoin ETH Education Grant Launch
03:59 - 04:43 More Donations = More Rewards
04:44 - 05:24 Projects that have received Grants
05:25 - 06:27 Gitcoin's Categories and Grants
06:28 - 07:38 VoskCoin FIL Video Guides Grant Launch
07:39 - 08:40 How to Contribute to Grants
08:41 - 09:53 How you can make money with Grants!
09:54 - 11:26 Turn your time into money with Gitcoin today!
11:27 - 12:31 Using your MetaMask to pay on Gitcoin
12:32 - 13:12 Turning 40 dollars into 400!
13:13 - 14:02 How to get started with Gitcoin & GitHub
14:03 - 14:50 NFT's on Gitcoin
14:51 - 15:40 Easy way to earn NFT's on Gitcoin with Quests
15:41 - 19:37 Vosk goes on a few Quests!
19:38 - 20:07 Support others on Gitcoin & get involved
20:08 - 21:27 Trade time for money with crypto today
VoskCoinTalk the VoskCoin forum - http://voskco.in/forum
VoskCoin Facebook - https://www.facebook.com/VoskCoin/
VoskCoin Reddit - https://www.reddit.com/r/voskcoin/
VoskCoin Discord Server Invite - https://discord.gg/FGGmS2z
VoskCoin Twitter - https://twitter.com/VoskCoin
VoskCoin Instagram - https://www.instagram.com/voskcoin/
VoskCoin is for entertainment purposes only and is never intended to be financial investment advice. VoskCoin owns or has owned cryptocurrency and associated hardware. VoskCoin may receive donations or sponsorships in association with certain content creation. VoskCoin may receive compensation when affiliate/referral links are used. VoskCoin is home of the Doge Dad, VoskCoin is not your Dad, and thus VoskCoin is never liable for any decisions you make.