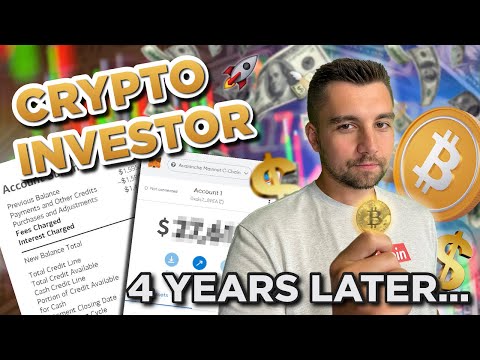 I Invested in Cryptocurrency full-time for over 4 years, here's what I learned and earned! I earn passive income mining Bitcoin but I also earn active income trading cryptocurrencies and investing in all the cryptocurrency tokens that I can justify and afford! Subscribe to VoskCoin - http://voskco.in/Sub
FTX is the BEST Cryptocurrency Exchange! Buy and Sell Crypto on FTX: Bitcoin, Ethereum and more
Learn more about Cardstack CARD! Cardstack · The Collaborative OS for Web3
Compass the Bitcoin mining marketplace - Compass — Bitcoin Mining and Hosting
Helium hotspot miners are the best mining rigs to buy - Is this the BEST Helium Miner EVER? - YouTube
This is the best mining rig you can buy right now - https://voskco.in/b300
Bitcoin is more valuable than ever, and so are most cryptocurrencies! But crypto investing isn't easy and to be honest it's really stressful as coins mega pump but when your portfolio gets nuked it erases all of the happiness and joys of your unrealized gains from investing in speculative cryptocurrencies. I earn a lot of passive income with cryptocurrency thanks to mining, staking, DeFi, NFTs, and other methods but crypto trading and hodling the right coins consumes a lot of my time and either makes me huge returns, or I get REKT so let's review what it's been like being a full-time cryptocurrency investor for over 4 years!
I mined Bitcoin full-time for over 4 years, here's what I learned - I mined Bitcoin full-time for over 4 years, here's what I learned - YouTube
Links!
Best Bitcoin miner in stock you can buy right now - https://voskco.in/s19j
Bitcoin mining network difficulty chart - difficulty
Bitmain official Antminer BTC miner shop - https://voskco.in/bitmain
Buy a used Bitcoin miner here - antminer s9 | eBay

Timestamps


00:00 How is 4 years of my investment in crypto like?
01:49 The general inventor sentiment
03:09 My crypto journey so far
03:30 The truth about crypto influencers
04:33 We just signed a deal with FTX US as a content partner
05:33 My opinion on shilling coins
06:44 How to manage your investments?
09:18 Cardstack a collaborative Operating System for web 3.0
09:56 What have I learned in my past 4 years in crypto?
VoskCoinTalk the VoskCoin forum - VoskCoinTalk - Best cryptocurrency & blockchain forum
VoskCoin Facebook - Redirecting...
VoskCoin Reddit - https://www.reddit.com/r/voskcoin/
VoskCoin Discord Server Invite - VoskCoin
VoskCoin Twitter - https://twitter.com/VoskCoin
VoskCoin Instagram - Login • Instagram
Track: Poylow - Victory (feat. Godmode) [NCS Release]
VoskCoin is for entertainment purposes only and is never intended to be financial investment advice. VoskCoin owns or has owned cryptocurrency and associated hardware. VoskCoin may receive donations or sponsorships in association with certain content creation. VoskCoin may receive compensation when affiliate/referral links are used. VoskCoin is home of the Doge Dad, VoskCoin is not your Dad, and thus VoskCoin is never liable for any decisions you make.
I Invested in Cryptocurrency full-time for over 4 years, here's what I learned