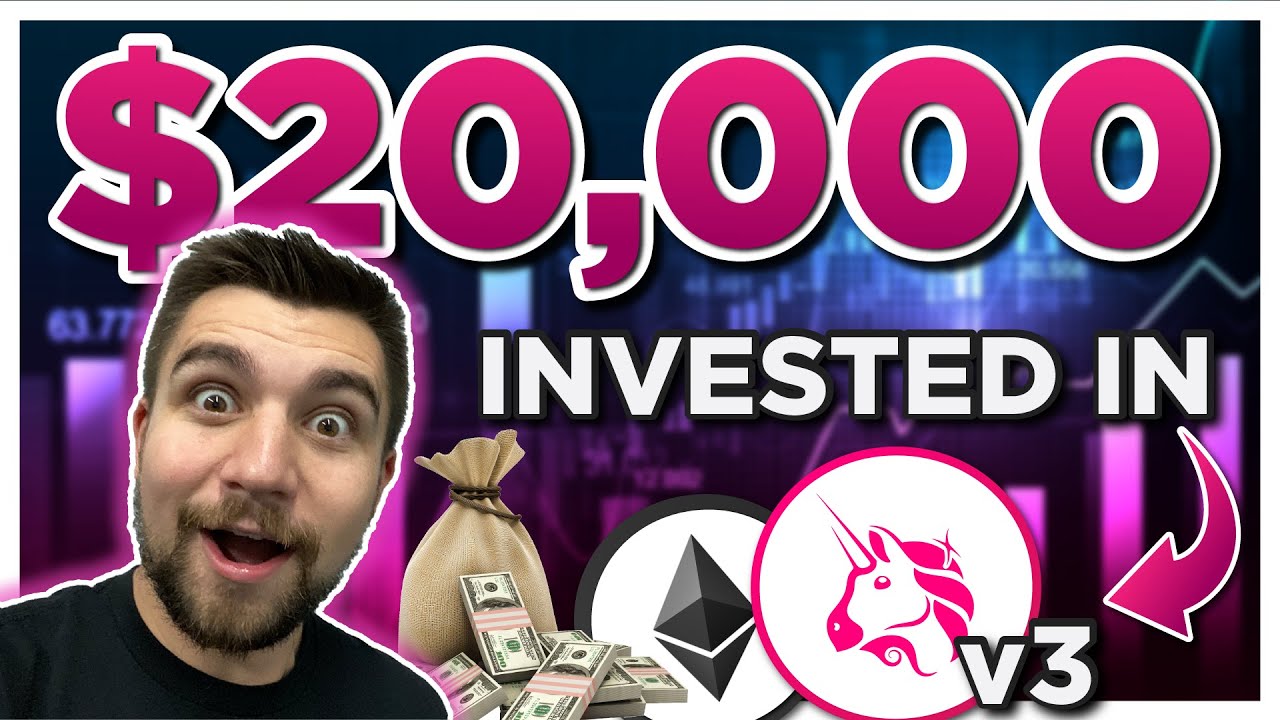 I have over $20,000 invested into Uniswap UNI and the V2 version of their decentralized cryptocurrency exchange. AND I'll be investing over $20,000 into Uniswap V3!
Subscribe to VoskCoin - http://voskco.in/Sub
Learn more about Unicrypt and UNCL UNCX! https://voskco.in/unicrypt
Compass the Bitcoin mining marketplace - http://voskco.in/compass
Get $25 for FREE with CryptoCom - https://medium.com/voskcoin/crypto-com-review-50-for-free-58b7287170f4
Get up to $250 for FREE with BlockFi - https://voskco.in/blockfi
Uniswap is the best decentralized exchange, and that's why almost every DEX out there, is simply a fork or copy of Uniswap. Sushiswap forked Uniswap and released their Sushi token making it more advantageous to be a liquidity provider on Sushiswap earning SUSHI tokens instead of just earning basic fees on Uniswap. Uniswap is looking to revolutionize and solidify its spot at the top of the cryptocurrency market by releasing Uniswap V3 AND a license that prohibits other crypto projects from forking or copying their code for a period of TWO YEARS. Uniswap V3 will be huge, and we are likely to see another UNI token airdrop surrounding Uniswap V3 dropping as well. Let's review Uniswap V3 and why UNI V3 is still not probably priced in, so I will be investing over $20,000 into Uniswaps UNI tokens and DEX!
Uniswap 2021 Review and Tutorial! https://youtu.be/QR7wT7W_c-w
Learn what MetaMask is and how to use it! https://www.youtube.com/watch?v=Fe4whcn-s88
I invested over $7,300 into Uniswap – WHY?! https://www.youtube.com/watch?v=ScVvtGHDuGM
Links!
Trade tokens on 1inch another DEX aggregator - http://voskco.in/1inch
Learn more about Gitcoin and airdrops here - http://voskco.in/gitcoin
Learn more about Uniswap V3 from UNI - https://uniswap.org/blog/uniswap-v3/
Review up to date Uniswap liquidity pool earnings - http://voskco.in/lifo
Trade tokens with no KYC on Uniswap - http://voskco.in/unis
Review VoskCoin Uniswap earnings here - http://voskco.in/unii
How much Ethereum GAS have you WASTED? http://voskco.in/ohno

Timestamps


00:00 I have over $20,000 invested in Uniswap!
01:32 Buy & host cryptocurrency miners with Compass
01:35 Uniswap & the UNI token have seen exponential growth
03:22 Uniswap v3 is launching soon! Will it help with gas fees?
05:15 How to use Uniswap on the Ethereum blockchain
06:35 The best decentralized exchange
07:01 Unicrypt & their liquidity locker can change DeFi!
10:12 What is Uniswap v3? What does it change?
12:54 Metamask has record-breaking adoption!
13:43 Uniswap v3 tries to prevent clones & copies
14:42 Uni v3 changes liquidity provision & market-making strategies
16:35 How much money have I made providing liquidity?
17:10 How far can Uniswap v3 go? Will $UNI moon?
18:35 Uniswap v3 review
VoskCoinTalk the VoskCoin forum - http://voskco.in/forum
VoskCoin Facebook - https://www.facebook.com/VoskCoin/
VoskCoin Reddit - https://www.reddit.com/r/voskcoin/
VoskCoin Discord Server Invite - http://voskco.in/discord
VoskCoin Twitter - https://twitter.com/VoskCoin
VoskCoin Instagram - https://www.instagram.com/voskcoin/
VoskCoin is for entertainment purposes only and is never intended to be financial investment advice. VoskCoin owns or has owned cryptocurrency and associated hardware. VoskCoin may receive donations or sponsorships in association with certain content creation. VoskCoin may receive compensation when affiliate/referral links are used. VoskCoin is home of the Doge Dad, VoskCoin is not your Dad, and thus VoskCoin is never liable for any decisions you make.
$20,000 Uniswap V3 review and investment!