I'm making over $50 a day with my two Helium hotspot miners, they're silent and make no noise! I am also mining Bitcoin and Ethereum earning passive income mining cryptocurrency! Subscribe to VoskCoin - http://voskco.in/Sub
Nebra are building the HOTTEST HNT hotspot miners! https://voskco.in/HNTn
Bobcat Helium hotspot miners in stock - https://voskco.in/HNTb
RAK Helium HNT hotspot mining rigs - https://voskco.in/HNTr
Compass is building a BTC mining marketplace - https://voskco.in/compass
The Cosmos Masks NFT collection - https://voskco.in/cmpeth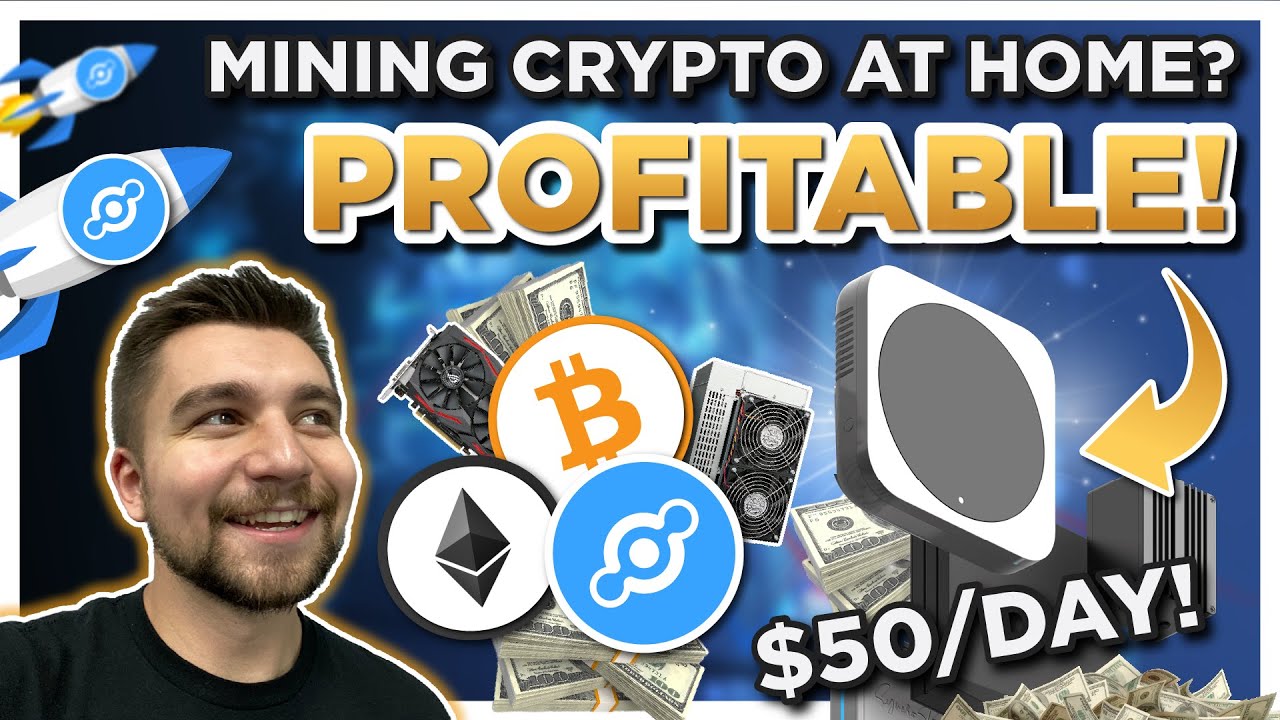 Crypto mining is more profitable THAN EVER and it's so exciting to be mining so many different cryptocurrencies with so many different types of crypto mining rigs! The latest crypto miner that is very interesting and super profitable are the Helium HNT hotspot miners – they're silent mining rigs that only cost $1 a month to run and depending on your location are earning $50 or even $100 a day… Absolutely insane times as a crypto miner. Bitcoin mining is more difficult than ever before, but as Bitcoin continues to rise in value so does that Bitcoin mining profitability when measured by the US dollar. Ethereum remains the backbone of GPU mining profitability, and if you have an Ethereum ASIC miner you are earning a lot of money mining Ethereum! Bitcoin mining is so appealing, publicly traded companies are snatching up existing Bitcoin ASIC mining farms to pump their stock prices, wild times indeed!
Links!
Learn more about Helium HNT and their hotspots! https://voskco.in/hnt
The BEST place to buy Helium HNT BNB US - https://voskco.in/bnbus
You can buy Helium HNT tokens on Binance - https://voskco.in/bnb
Review the current price of Helium HNT coins - https://voskco.in/HNTusd
Get up to $250 for FREE with BlockFi - https://voskco.in/blockfi
Review GPU Ethereum mining profitability - https://voskco.in/wtmg
Review Bitcoin ASIC mining profitability - https://voskco.in/amv

Timestamps


00:00 I'm making over $50 a day mining Helium HNT hotspot miners
01:49 ForceDAO FORCE xFORCE Airdrop update
02:56 SATO Airdrop for Gitcoin donors
03:27 Helium HNT hotspot miners profitability
06:11 CosmoMasks NFT collection
06:45 Bitcoin mining difficulty & profitability
08:16 Publicly traded companies are buying BTC mining farms!
09:44 ETH new all-time high! Ethereum mining is insanely profitable!
11:11 GPU Mining profitability
11:52 This crypto bull-run still has a way to go! HNT, BTC & ETH
13:04 Join the VoskCoin community today! Find the hidden gems!
13:35 How much money I am earning mining Helium HNT
VoskCoinTalk the VoskCoin forum - http://voskco.in/forum
VoskCoin Facebook - https://www.facebook.com/VoskCoin/
VoskCoin Reddit - https://www.reddit.com/r/voskcoin/
VoskCoin Discord Server Invite - http://voskco.in/discord
VoskCoin Twitter - https://twitter.com/VoskCoin
VoskCoin Instagram - https://www.instagram.com/voskcoin/
VoskCoin is for entertainment purposes only and is never intended to be financial investment advice. VoskCoin owns or has owned cryptocurrency and associated hardware. VoskCoin may receive donations or sponsorships in association with certain content creation. VoskCoin may receive compensation when affiliate/referral links are used. VoskCoin is home of the Doge Dad, VoskCoin is not your Dad, and thus VoskCoin is never liable for any decisions you make.
Crypto mining Helium HNT Bitcoin BTC and Ethereum ETH is super profitable!