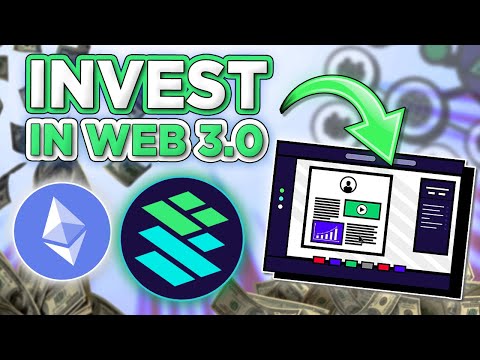 Investing in Web 3.0! Investing into the FUTURE of the internet and web, web 2.0 is being phased out and some big companies that benefit from web 2.0 aren't happy but too bad! Web 3.0 is putting power back into the hands of the people, and will make new crypto millionaires! Sub to VoskCoin! http://voskco.in/Sub
Cardstack is a web 3.0 crypto play! Cardstack · The Collaborative OS for Web3
Compass sells Bitcoin miners - Compass — Bitcoin Mining and Hosting
Review the BEST Helium hotspot miners to buy - What is the BEST Helium Hotspot Miner to Buy? | by VoskCoin | VoskCoin | Medium
Bobcat Miner 300 is the BEST Helium mining rig - https://voskco.in/HNTb
ENS is Ethereum Name Service token is a unique way to invest into Ethereum and ETh infrastructure just like Cardstack is setting themselves up as a web 3.0 investment. How to you get into web 3.0 wtf is web 3.0 and why would you want to be buying cryptocurrencies, investing in tokens, and just putting your money into web 3.0 well that's what today's video is about along with a review of Cardstack, everything they have to offer including their own CARD crypto token!
How I Claimed the $20,000 ENS Crypto Airdrop! You could too? How I Claimed the $20,000 ENS Crypto Airdrop! You could too? - YouTube
Learn how to use Metamask - MetaMask Guide | BEST Ethereum Wallet for DApps and Smart Contracts - YouTube
Uniswap tutorial and review - Uniswap 2021 Tutorial, Review, and UNI Price Prediction! 📈 - YouTube

Timestamps


00:00 Web 3.0 will make millionaires?
01:28 How to get free money!
02:01 What is Web 3.0?
03:05 Build in Web 3.0 without coding
05:11 Working together similar to Trello, Discord and others with Cardstack
06:19 One wallet for all your payments?
08:28 The Cardstack (CARD) Token
10:06 The team behind Cardstack
11:00 Getting early exposure to Web 3.0 by buying Cardstack?
VoskCoinTalk the VoskCoin forum - VoskCoinTalk - Best cryptocurrency & blockchain forum
VoskCoin Facebook - Redirecting...
VoskCoin Reddit - https://www.reddit.com/r/voskcoin/
VoskCoin Discord Server Invite - VoskCoin
VoskCoin Twitter - https://twitter.com/VoskCoin
VoskCoin Instagram - Login • Instagram
VoskCoin is for entertainment purposes only and is never intended to be financial investment advice. VoskCoin owns or has owned cryptocurrency and associated hardware. VoskCoin may receive donations or sponsorships in association with certain content creation. VoskCoin may receive compensation when affiliate/referral links are used. VoskCoin is home of the Doge Dad, VoskCoin is not your Dad, and thus VoskCoin is never liable for any decisions you make.
Investing in Web 3.0! Cardstack CARD review