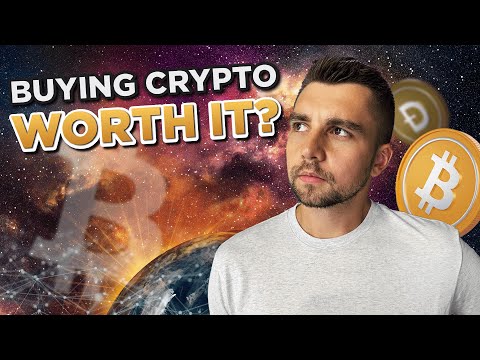 Is Buying Bitcoin and Crypto Worth It in 2022? Sure early Bitcoin investors are millionaires, and same with early Ethereum buyers and miners, but is it too late to get rich with crypto, and is it still the best investment in 2022? Subscribe to VoskCoin - http://voskco.in/Sub
Get up to $250 for FREE with BlockFi - http://voskco.in/blockfi
Global Pet World - Home | Pet world park
Helium hotspot miners are the best mining rigs to buy - Is this the BEST Helium Miner EVER? - YouTube
This is the best mining rig you can buy right now - https://voskco.in/b300
Should I buy Bitcoin, is it too late to buy BTC, will investing into Ethereum make me rich? What about mining Helium HNT is the Bobcat Miner 300 still the best one or WHATEVER the noise is that day, is crypto worth it? Can you still get rich buying cryptocurrency in 2022? Let's talk about becoming a crypto millionaire.

Timestamps


00:00 Is Buying Bitcoin and Crypto Worth It in 2022?
VoskCoinTalk the VoskCoin forum - VoskCoinTalk - Best cryptocurrency & blockchain forum
VoskCoin Facebook - Redirecting...
VoskCoin Reddit - https://www.reddit.com/r/voskcoin/
VoskCoin Discord Server Invite - VoskCoin
VoskCoin Twitter - https://twitter.com/VoskCoin
VoskCoin Instagram - Login • Instagram
VoskCoin is for entertainment purposes only and is never intended to be financial investment advice. VoskCoin owns or has owned cryptocurrency and associated hardware. VoskCoin may receive donations or sponsorships in association with certain content creation. VoskCoin may receive compensation when affiliate/referral links are used. VoskCoin is home of the Doge Dad, VoskCoin is not your Dad, and thus VoskCoin is never liable for any decisions you make.
Is Buying Bitcoin and Crypto Worth It in 2022?