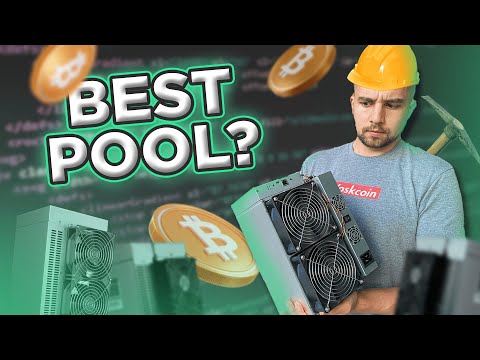 A new Bitcoin mining pool recently launched and they claim to be the most profitable bitcoin mining pool. Today we're going to review our initial impression of PegaPool, our current BTC mining profitability, as well as some features of this Bitcoin mining pool. Subscribe! VoskCoin - YouTube
Check out PegaPool the Bitcoin mining pool! PEGA Pool - Eco Friendly Bitcoin Mining Pool
PegaPool is a new eco-friendly bitcoin mining pool that just launched. They are currently the 13th largest bitcoin mining pool in the world, and claim they are the most profitable Bitcoin mining pool. In today's review, we break down the BTC mining performance and profitability of the pool and some other features they offer. We'll also compare PegaPool's Bitcoin mining profitability to other big bitcoin mining pools such as Foundry pool, AntPool, Braiins pool, Binance pool, and F2Pool.

Timestamps


00:00 Is this the most profitable mining pool?!
00:39 Bitcoin mining profitability
03:41 What is PegaPool?
04:46 My experience with PegaPool
06:07 Earnings mining with PegaPool
08:21 PPS, FPPS and PPLNS explained
09:18 PegaPool profitability vs other mining pools
10:42 What is the Pega Network?
12:14 VoskCoin PegaPool review
Follow us on our official social media accounts! - VoskCoin | Twitter, Instagram, Facebook | Linktree
Subscribe to VoskCoin for more passive income tips! VoskCoin - YouTube
Follow VoskCoin on TikTok for more shorts! https://voskco.in/tiktok
VoskCoin is for entertainment purposes only and is never intended to be financial investment advice. VoskCoin owns or has owned cryptocurrency and associated hardware. VoskCoin may receive donations or sponsorships in association with certain content creation. VoskCoin may receive compensation when affiliate/referral links are used. VoskCoin is home of the Doge Dad, VoskCoin is not your Dad, and thus VoskCoin is never liable for any decisions you make.
Is PegaPool the Most Profitable Bitcoin Mining Pool?