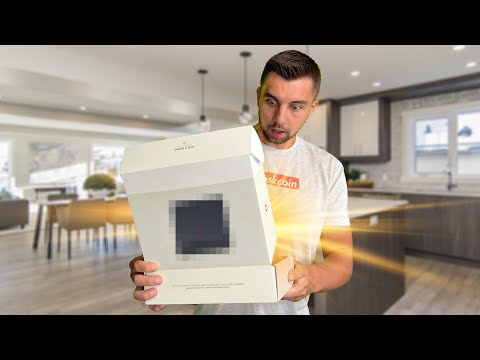 Is this the BEST Helium Miner EVER? The Bobcat Miner 300 is the most popular and most profitable Helium hotspot you can buy as well as simply the best mining rig to buy in 2021! Bobcat miner 300 Review & Rebrand 2.0 – order quickly! https://voskco.in/HNTb
Here's how to buy the best HNT miner Bobcat Helium Miner 300 - How to Buy Bobcat Miner 300 Helium Hotspot Miner - YouTube
Review the written review of the best Helium HNT miner to buy the Bobcat Miner 300 on the VoskCoin Medium blog - The BEST Helium ($HNT) Hotspot Miner to Buy Right NOW?! | by Miss Vosk | VoskCoin | Oct, 2021 | Medium
Helium mining is more popular and profitable than ever before and Bobcat is now the biggest Helium hotspot manufacturer. Bobcat miner 300s are ordered less than some competitors like Rak MNTD CalChip Nebra Syncrobit Linxdot and Sensecap because Bobcat Miner 300 miners can only be purchased with cryptocurrency specifically USDC. Helium miners are receiving their Bobcat Miner 300 HNT mining rigs quicker than Bobcat competitors because they are simply producing more Helium HNT miners and they receive less orders due to only accepting cryptocurrencies USDC as payment. Buying a Bobcat Miner 300 is easy though and we even created a video walkthrough guide on it, you can purchase with an external crypto wallet like Metamask or use your Coinbase account, the entire process is handled with Coinbase Checkout a crypto payment processor by Coinbase. Let's review the Bobcat Miner 300, their new rebrand, and why the Bobcat Miner 300 is the best Helium miner to buy!
Links!
Only order Bobcat Miner 300s directly from Bobcat - https://voskco.in/HNTb
Contact Bobcat Miner directly with order questions - https://voskco.in/b300c
Bobcat Miner 300 Diagnoser overview and guide - https://voskco.in/b300d
VoskCoinTalk Helium HNT Wiki - Helium HNT Hotspot Mining Wiki & FAQ
What I WISH I KNEW Before I Started Mining Helium HNT…

Timestamps


00:00 Helium mining with the Bobcat Miner 300!
03:19 How much my best HNT miners make
04:09 Bobcat is the best Helium mining manufacturer by far!
05:45 Why the Bobcat miner is my best HNT miner
07:10 Why I'm bullish on Bobcat and Helium
07:54 How to buy a Bobcat miner & pre-order shipping inquiries
09:30 The new Bobcat miner diagnoser and fast sync!
12:32 Helium miners and temperature sensitivity
14:16 VoskCoin Bobcat miner review
VoskCoinTalk the VoskCoin forum - VoskCoinTalk - Best cryptocurrency & blockchain forum
VoskCoin Facebook - Redirecting...
VoskCoin Reddit - https://www.reddit.com/r/voskcoin/
VoskCoin Discord Server Invite - VoskCoin
VoskCoin Twitter - https://twitter.com/VoskCoin
VoskCoin Instagram - Login • Instagram
VoskCoin is for entertainment purposes only and is never intended to be financial investment advice. VoskCoin owns or has owned cryptocurrency and associated hardware. VoskCoin may receive donations or sponsorships in association with certain content creation. VoskCoin may receive compensation when affiliate/referral links are used. VoskCoin is home of the Doge Dad, VoskCoin is not your Dad, and thus VoskCoin is never liable for any decisions you make.
Is this the BEST Helium Miner EVER?