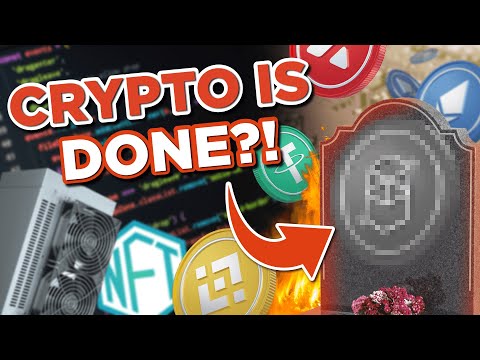 BREAKING Crypto NEWS The godfather of DeFi is quitting!? How will this affect DeFi, Ethereum, and Fantom? Let's review the latest crypto news and more like the Intel Bitcoin ASIC miner update in today's video! Sub to VoskCoin! - http://voskco.in/Sub
Best place to buy Fantom FTM & get $25 for free! https://voskco.in/cryptocom
Trade cryptocurrencies on FTX! FTX.US & FTX 5% off fees & $10 FREE Codes! - VoskCoin - Medium
Get $250 for free with BlockFi! https://voskco.in/250free
Learn more about Galeon - Galeon Blockchain Platform
This is the best mining rig you can buy in 2022 - https://voskco.in/b300
Fantom (FTM) is a fast, high-throughput open-source smart contract platform for digital assets and decentralized applications. Andre Cronje, the "Godfather of DeFi," and his partner are leaving the DeFi space - what does that mean for DeFi and Fantom? FTX also is moving to Europe, BlockFi adds more tokens, and Layer 2 start-up, Immutable, raises $200M. Intel 2nd Gen ASIC also claims to be 15% more efficient and half the cost of the S19jPro. Goldshell has also announced they are bringing a Lite series quiet home miner to market. Learn all about this, and more, in this news video!
How to Add Fantom to Metamask and MAKE MONEY! How to add Fantom FTM to Metamask and MAKE MONEY! - YouTube
Binance US buy BNB tokens for BSC - Create a free account | Binance.US
Binance NOT US buy BNB tokens for BSC - Create a free account | Binance
Timestamps
00:00 DeFi godfather leaving crypto…wait what?
00:49 Fantom ecosystem loses value
02:32 The DeFi godfather is leaving DeFi
06:31 FTX pushing to Europe
07:05 Binance resumes Euro and Pound transfers
07:34 BlockFi is adding new coins
08:15 NFT startup raises $200 million
09:21 New updates on Intel ASIC chips - S19jPro
09:53 Goldshell launching new ASIC miner series
10:17 USDT has an insane buying power
VoskCoinTalk the VoskCoin forum - VoskCoinTalk - Best cryptocurrency & blockchain forum
VoskCoin Facebook - Redirecting...
VoskCoin Reddit - https://www.reddit.com/r/voskcoin/
VoskCoin Discord Server Invite - VoskCoin
VoskCoin Twitter - https://twitter.com/VoskCoin
VoskCoin Instagram - Login • Instagram
VoskCoin is for entertainment purposes only and is never intended to be financial investment advice. VoskCoin owns or has owned cryptocurrency and associated hardware. VoskCoin may receive donations or sponsorships in association with certain content creation. VoskCoin may receive compensation when affiliate/referral links are used. VoskCoin is home of the Doge Dad, VoskCoin is not your Dad, and thus VoskCoin is never liable for any decisions you make.
Is This Top Crypto DONE?!