Let's review the best cryptocurrencies to invest in 2021, and what cryptocurrency you should sell in January 2021! Bitcoin, Ethereum, and many other coins like Polkadot, Uniswap, AAVE, and 1inch have been some of the best coins to buy – let's review why! Sub to VoskCoin - http://voskco.in/sub
Get $25 for FREE with CryptoCom - https://medium.com/voskcoin/crypto-com-review-50-for-free-58b7287170f4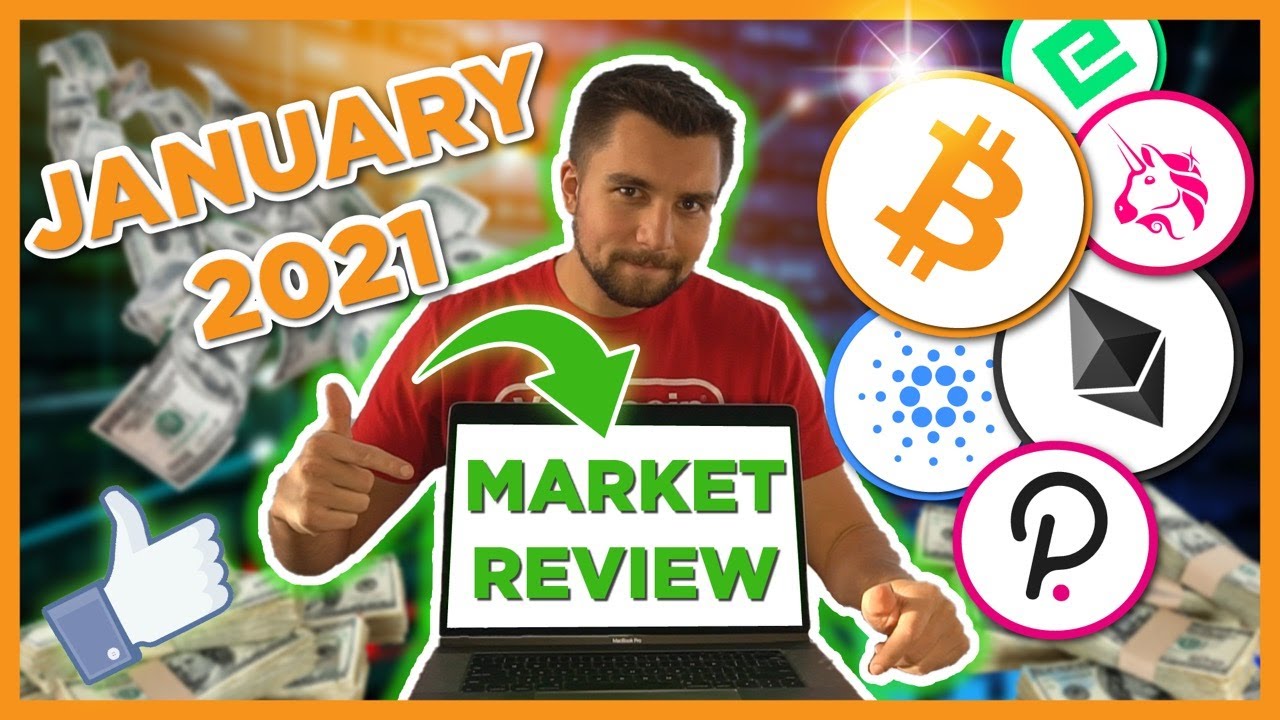 Bitcoin is leading the biggest financial revolution of our lives, and other cryptocurrencies like Ethereum, Polkadot, AAVE, UNI, and 1inch are also changing and enriching lives. Whether you want to make the most money you can buying the right crypto coins, or learn about some bad cryptocurrencies you shouldn't buy or simply want to hear about Ripple XRP and how the recent bad news has done some serious damage to the project and price! This Bitcoin crypto January 2021 review is for you! Never financial advice but lets review the best coins to buy and the best coins to sell here in Jan 21!
Links!
Trade tokens on 1inch another DEX aggregator - http://voskco.in/1inch
Learn more about Gitcoin and airdrops here - http://voskco.in/gitcoin
Review up to date Uniswap liquidity pool earnings - http://voskco.in/lifo
Trade tokens with no KYC on Uniswap - http://voskco.in/unis
Review VoskCoin Uniswap earnings here - http://voskco.in/unii
Badger DAO badger and DIGG tokens - http://voskco.in/badger
How much Ethereum GAS have you WASTED? http://voskco.in/ohno
Uniswap V3 coming soon price pump and airdrop? http://voskco.in/unigit
VoskCoinTalk the VoskCoin forum - http://voskco.in/forum
VoskCoin Facebook - https://www.facebook.com/VoskCoin/
VoskCoin Reddit - https://www.reddit.com/r/voskcoin/
VoskCoin Discord Server Invite - http://voskco.in/discord
VoskCoin Twitter - https://twitter.com/VoskCoin
VoskCoin Instagram - https://www.instagram.com/voskcoin/
VoskCoin is for entertainment purposes only and is never intended to be financial investment advice. VoskCoin owns or has owned cryptocurrency and associated hardware. VoskCoin may receive donations or sponsorships in association with certain content creation. VoskCoin may receive compensation when affiliate/referral links are used. VoskCoin is home of the Doge Dad, VoskCoin is not your Dad, and thus VoskCoin is never liable for any decisions you make.