MetaMask is being used by over a million users each month, because it is the BEST Ethereum wallet for interacting with Smart Contracts, using DApps and DEXs. Learn how to use your Ethereum and ETH tokens today! Sub to VoskCoin - http://voskco.in/Sub
Buy Ethereum the easiest way with no fees using CryptoCom's app, you even get $50 FOR FREE* - http://voskco.in/cro1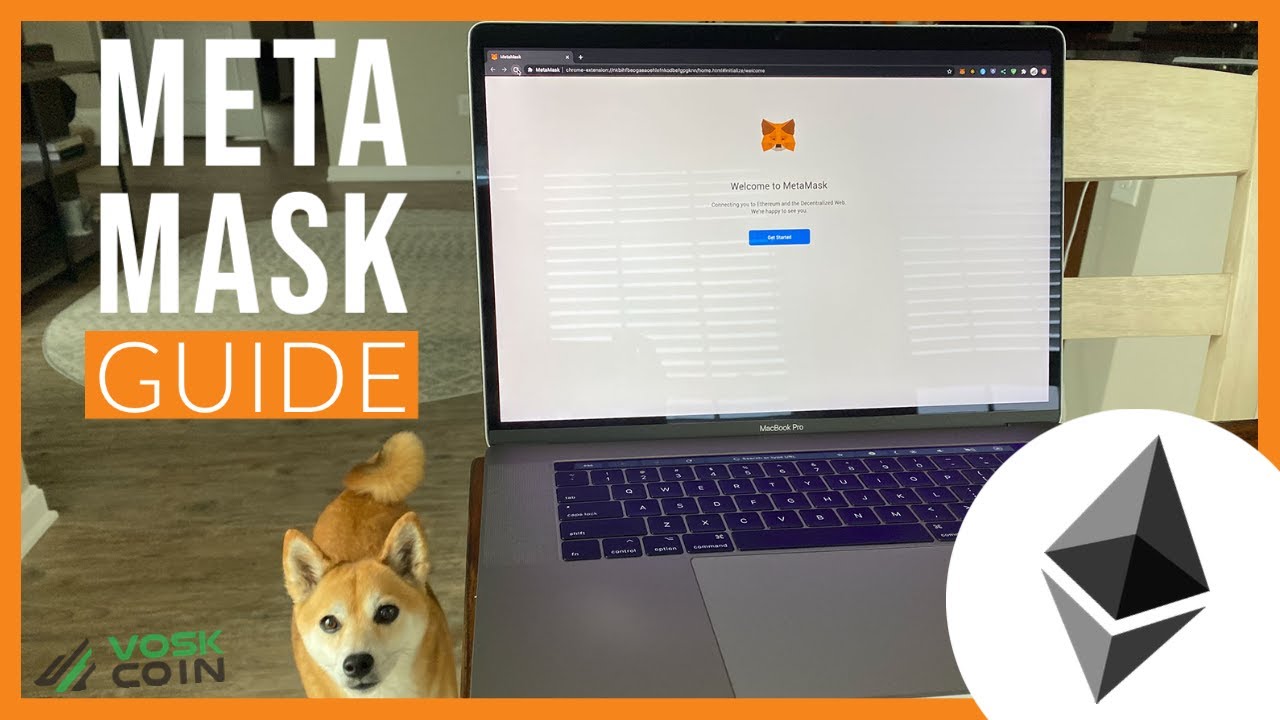 MetaMask is the best, okay, there, I said it. MetaMask has skyrocketed to become the most popular and widely used Ethereum wallet ever and for good reason… it is FREE and it simply just WORKS. This video will teach you what MetaMask is, where to download MetaMask, how to install MetaMask, how to set up MetaMask, AND how to use MetaMask! By the end of this video, you will hopefully be using the best and most popular Ethereum wallet in the world to interact with smart contracts, using DApps, and trading cryptocurrencies on DEXs! MetaMask is the best tool for trying to make money with cryptocurrency, especially surrounding all of this DeFi hype and craziness! Let's review MetaMask and how to use it!
Links!
Download MetaMask here and join the party! http://voskco.in/metamask
MetaMask official website - http://voskco.in/metamask2
Etherscan Ethereum block explorer and gas tracker - http://voskco.in/ethgas
Ethereum Gas station ETH gas tx fee calculator - http://voskco.in/ethgas2
MetaMask exceeds 1 million monthly users - http://voskco.in/dGrl
Uniswap decentralized cryptocurrency exchange - http://voskco.in/uniswap
Timestamps!
00:00 Intro to MetaMask the most popular & FREE Ethereum wallet
01:29 What is MetaMask - crypto wallet & gateway to blockchain apps
01:53 How do you download, install, and set up MetaMask wallet?
05:27 How do you get Ethereum and ETH ERC-20 tokens into MetaMask?
07:26 What is Ethereum Gas, Gwei, and how ETH transaction fees work
09:04 How to get the cheapest and best ETH Gas fees in MetaMask
10:31 How to use MetaMask with Uniswap and other DApps
12:24 MetaMask Ethereum wallet tutorial review and recap
VoskCoin is for entertainment purposes only and is never intended to be financial investment advice. VoskCoin owns or has owned cryptocurrency and associated hardware. VoskCoin may receive donations or sponsorships in association with certain content creation. VoskCoin may receive compensation when affiliate/referral links are used. VoskCoin is home of the Doge Dad, VoskCoin is not your Dad, and thus VoskCoin is never liable for any decisions you make.
Tails Vosk the Shiba Inu Doge of VoskCoin with her MetaMask MacBook!