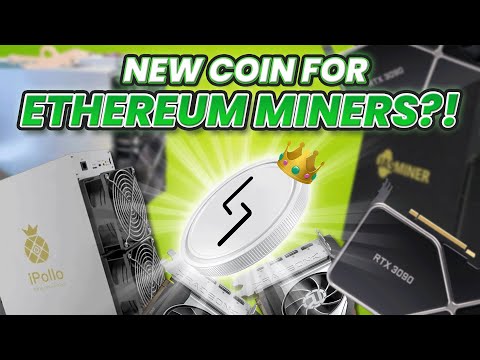 This new crypto token uses the Ethereum mining algorithm, and claims to be solving the scalability issue of Proof of Work using an EVM blockchain. Let's review Liquid Layer and their LILA token! Subscribe to VoskCoin - http://voskco.in/Sub
LiquidLayer - LiquidLayer
LILA Contract Address - https://etherscan.io/token/0x96aDD417293a49E80f024734e96CFd8b355bCc14
Liquid Layer token on Coingecko - https://www.coingecko.com/en/coins/liquidlayer
Liquid Layer (LILA) is not live yet, but their testnet should be up and running shortly after the publication of this video. LILA has almost a $2M market cap, has just under 1,000 holders, and they raised 15 ETH in their first presale. This is a very early project, and has already launched their own mineable cryptocurrency, which is pretty unusual for a project this young. Let's review LiquidLayer and run through their reports on DexView, DexTools, and Quick Intel.
Uniswap Guide - https://www.youtube.com/watch?v=-Wi7xr1slsE!
MetaMask Guide - https://www.youtube.com/watch?v=Fe4whcn-s88

Timestamps


00:00 A new minable crypto token?
00:30 LiquidLayer testnet is launching soon!
01:59 LILA Token Roadmap
02:38 How to Buy the LILA Token?
03:20 Market Cap and transactions for the LILA Token
05:13 Liquid Layer Token LILA Quick Intel scan
08:48 Liquid Layer will be a PoW EVM mineable cryptocurrency
09:51 LILA Token will use Ethash Algorithm
11:33 Does Liquid Layer have a public team?
VoskCoin links - VoskCoin | Instagram, Facebook | Linktree
VoskCoin is for entertainment purposes only and is never intended to be financial investment advice. VoskCoin owns or has owned cryptocurrency and associated hardware. VoskCoin may receive donations or sponsorships in association with certain content creation. VoskCoin may receive compensation when affiliate/referral links are used. VoskCoin is home of the Doge Dad, VoskCoin is not your Dad, and thus VoskCoin is never liable for any decisions you make.
New Crypto Token That Ethereum Miners Can Also MINE?!