This hot new DeFi coin is launching to solve the issue of impermanent loss for liquidity providers and liquidity miners! Growth DeFi fixes impermanent loss with their GRO and gTokens on Ethereums blockchain! Sub to VoskCoin - http://voskco.in/Sub
Check out Growth Defi GRO and gTokens here - http://voskco.in/gro
Learn how to setup and use MetaMask with DeFi DApps - https://www.youtube.com/watch?v=Fe4whcn-s88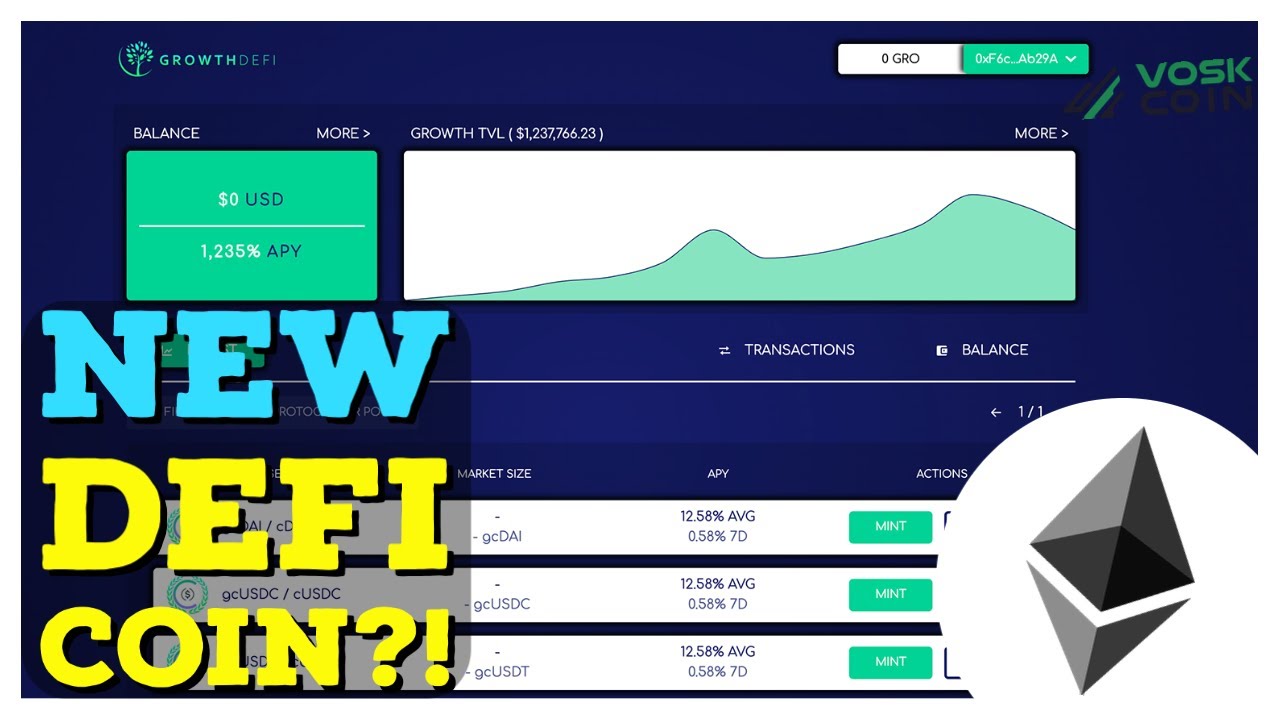 This new Decentralized Finance DeFi crypto coin has numerous benefits and one of the most interesting ones is that they claim you cannot suffer from impermanent loss by using their DeFi platform! I have personally suffered from impermanent loss, and I originally had no idea what it was. We review what impermanent loss is and how this innovative new DeFi platform Growth DeFi is allowing people to earn money with liquidity providers LP tokens and not suffer financial losses from impermanent loss! Let's review Growth DeFi and their GRO and gTokens coins!
Links!
Growth Defi GRO crypto coin official website - http://voskco.in/gro
Ethereum Erc-20 Growth Tokens gTokens explained - http://voskco.in/etpD
What is Impermanent Loss explained by Finematics - http://voskco.in/YqTe
Timestamps!
00:00 Hot new DeFi coin on ETH blockchain fixes impermanent loss??
01:00 What is Growth DeFi platform and what gives GRO value?
01:54 What is impermanent loss explained with Crypto DeFi
03:41 Growth DeFi GRO crypto coin review
04:46 Brave browser and their crypto wallet is a scam and how to make metamask the default wallet in the Brave browser
05:34 GRO crypto coin listed on Mooniswap the AMM by 1inch
05:59 Growth DeFi GRO and gToken platform – beta testing
06:43 What are Growth DeFi gTokens and why are they valuable coins?
10:10 How Growth DeFi works around impermanent loss with GRO and gTokens
11:28 Decentralized Finance DeFi on Ethereums blockchain review
VoskCoin is for entertainment purposes only and is never intended to be financial investment advice. VoskCoin owns or has owned cryptocurrency and associated hardware. VoskCoin may receive donations or sponsorships in association with certain content creation. VoskCoin may receive compensation when affiliate/referral links are used. VoskCoin is home of the Doge Dad, VoskCoin is not your Dad, and thus VoskCoin is never liable for any decisions you make.
Growth DeFi GRO and gToken platform dashboard