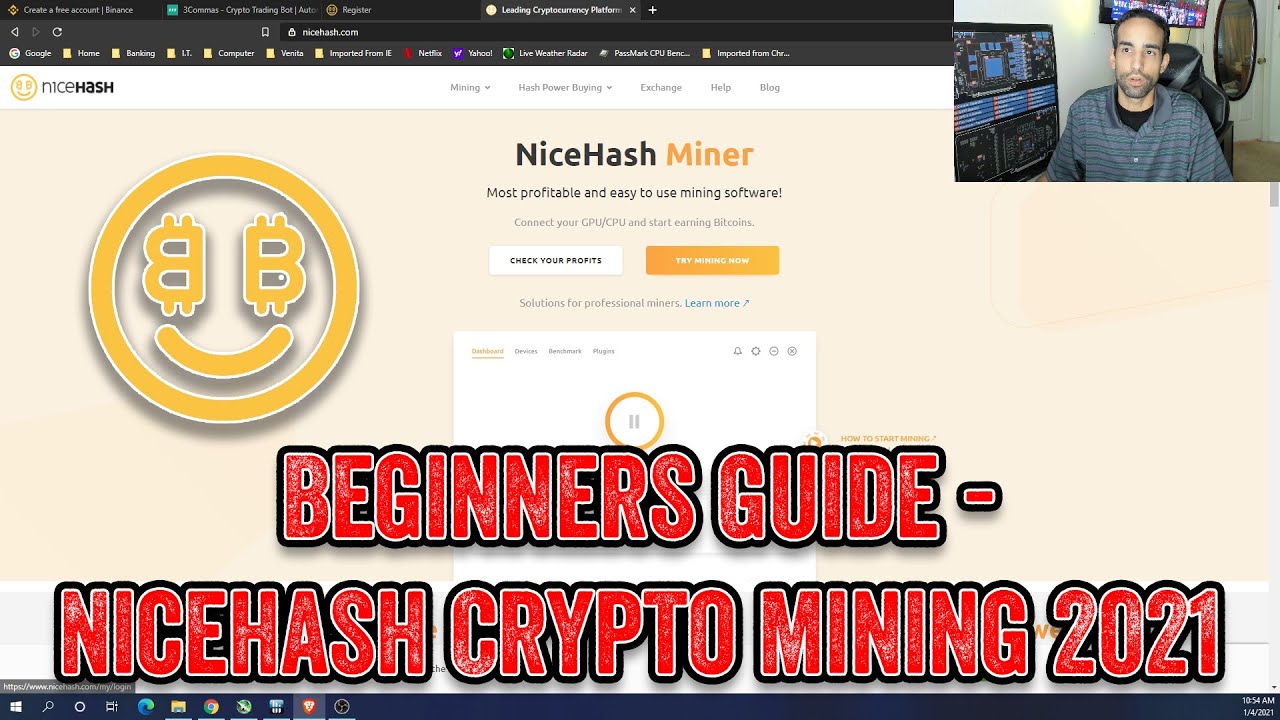 This video is a beginner's guide and it runs through the basic setup of Nicehash. Stay tuned to the channel for additional tips or "How To" guides on cryptocurrency mining.

**Note: Don't forget the devices tab, so you can Enable or Disable your CPU for mining, we will get into more detail in the next episode.**

Check out the Nicehash calculator where you can compare or look up the profitability of hardware: https://www.nicehash.com/profitabilit…


I know there are more advanced miners here, rather than newcomers to the Crypto mining scene. However, this forum is a good place to introduce new miners to all the great tips and tricks the mining community has to offer. I ask for the OG miners to please have patience as new users join the mining community, and assist them to the best of your abilities. Thank you in advance!