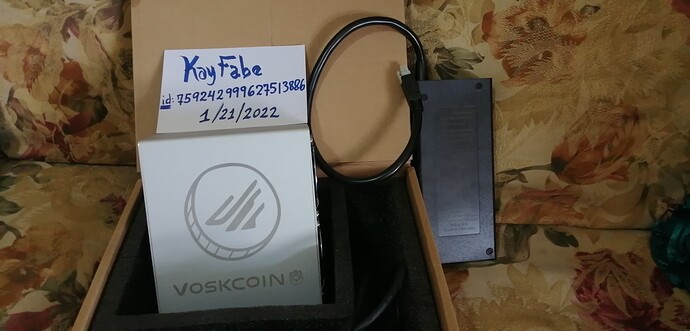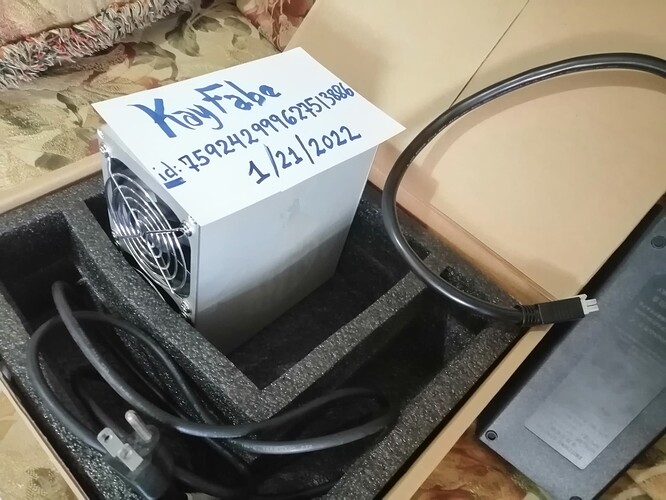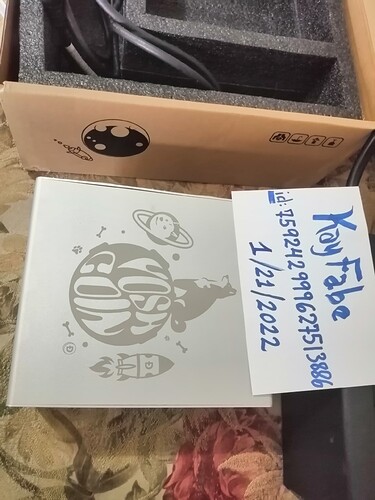 Hi all, already posted this in official VoskCoin Discord
There you can see my post, verify my username and user id.
LEGIT CRYPTO PAYMENT via Dreams Escrow Service .
Want To Sell: **Goldshell Mini-Doge Miner** (VoskCoin Tails Edition)/ Litecoin+ Dogecoin Minning .  / *NO PSU included ( I can add one with US Chord for additional + $100)

Condition: USED- Lightly on/off 2 months in Balanced Mode (was used with surge protector) Ships in Original Box , Tested , and Fully Working Condition /
Price: $700 w/o PSU *** or * $800 with PSU
Shipping and Escrow Fee covered by Me the Seller.
Location: Panama City, PA
Ships to: USA only, signature Required.
Payment: USDC, USDT : via Dreams Escrow Service.
Shipping and Escrow covered by Seller.
I also have video of machine running perfectly.
Reason for selling: the room I had it running, is now being used for office space.
*Mini-Doge Miner: Mine LTC+Doge Coin
LOW Power Usage , LOW Noise level + Great Room HEAT source for this Winter. (earn Crypt0 while you receive heat practically for FREE)
Please NO Low ball offers.