Privacy coins were previously an incredible investment to make in cryptocurrency, however, privacy coins may be the WORST cryptocurrency investment you could make in 2021.
Subscribe to VoskCoin - http://voskco.in/Sub
Get $25 for FREE with CryptoCom - https://medium.com/voskcoin/crypto-com-review-50-for-free-58b7287170f4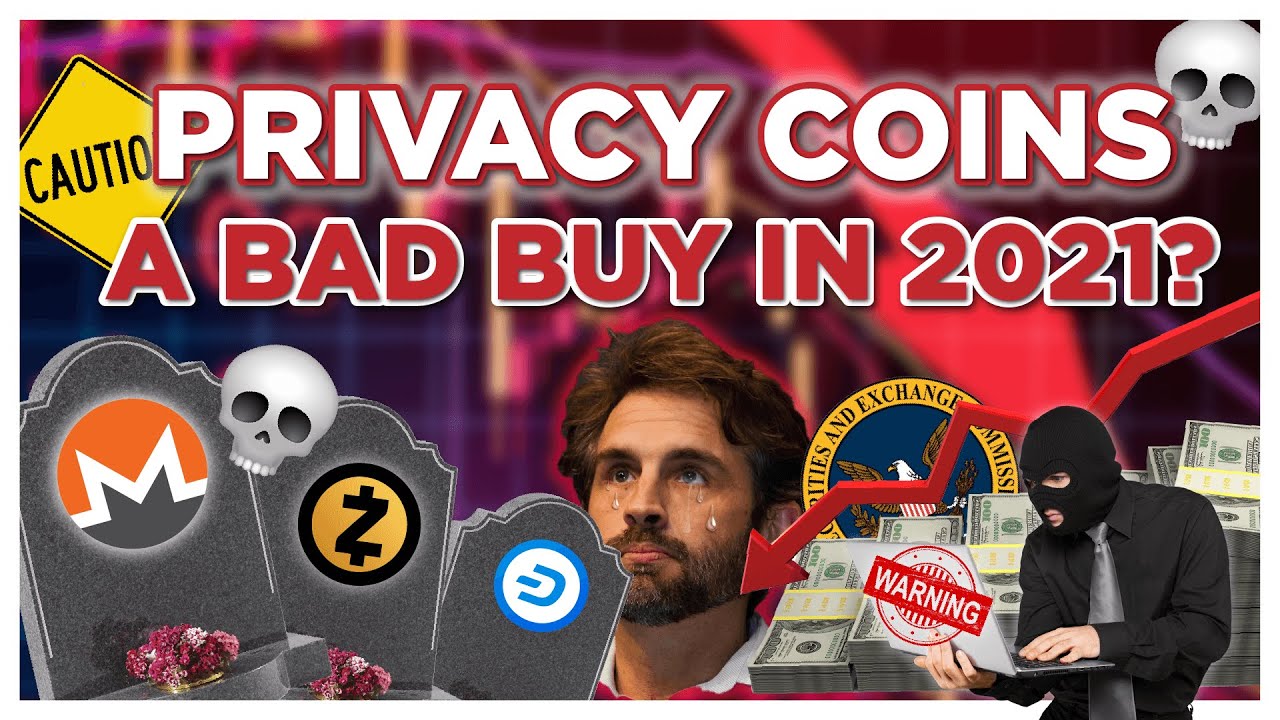 Monero price plummets after news breaks of XMR being delisted because its a privacy coin.
Zcash price somehow decreases even further after ZEC news of delisting due to the private transactions you can perform on their blockchain.
DASH price falls because of delisting news being lumped with Monero and Zcash, but most people have never even completed a private transaction on DASH coin.
XMR, ZEC, and DASH are all dumping while Bitcoin and Ethereum and many other major cryptocurrencies continue to skyrocket in price, some people called 2018 the year of privacy coins and masternodes. 2020 was centered around decentralized finance, and 2021 will hopefully see a better open-source solution for making privacy more important on more crypto coins. However, right now privacy coins are looking like the worst investment you can make in cryptocurrency, not financial advice but lets review privacy cryptocurrencies!
How to CPU mine Monero XMR - https://www.youtube.com/watch?v=ZkxA5yfsqsE
Links!
Monero, Zcash, and Dash delisted from Bittrex - http://voskco.in/UP9l
Bitcoin hits another new all-time high - http://voskco.in/NQKj
Riccardo Spagni reviews Dash and its privacy flaws - http://voskco.in/h4Tb
Miami mayor to invest 1% of treasury into Bitcoin - http://voskco.in/y0qN
Zcash ZEC passes howey test and NY regulations - http://voskco.in/suRe
Winklevoss champion privacy coins on their NY based exchange - http://voskco.in/Fq0L

Timestamps


0:00 Privacy coins dump while BTC pumps
1:12 Crypto is going mainstream quickly - mining, earning & legislation
3:19 XMR, ZEC and DASH are being de-listed!
05:25 Privacy coins vs Top 10 cryptocurrencies
07:34 What does this mean for cryptocurrency?
09:15 Should you hold or sell privacy coins?
11:28 Making the right financial moves in a bull market
12:39 What are your thoughts on privacy coins?
VoskCoinTalk the VoskCoin forum - http://voskco.in/forum
VoskCoin Facebook - https://www.facebook.com/VoskCoin/
VoskCoin Reddit - https://www.reddit.com/r/voskcoin/
VoskCoin Discord Server Invite - http://voskco.in/discord
VoskCoin Twitter - https://twitter.com/VoskCoin
VoskCoin Instagram - https://www.instagram.com/voskcoin/
VoskCoin is for entertainment purposes only and is never intended to be financial investment advice. VoskCoin owns or has owned cryptocurrency and associated hardware. VoskCoin may receive donations or sponsorships in association with certain content creation. VoskCoin may receive compensation when affiliate/referral links are used. VoskCoin is home of the Doge Dad, VoskCoin is not your Dad, and thus VoskCoin is never liable for any decisions you make.
Privacy coins like Monero, Zcash, and DASH DUMP following delisting news