They said massive GPU mining farm and DeFi tokenomics and I was instantly interested. Pylon Finance are combining their GPU mining farm they claim to be the biggest in the USA with their new DeFi token!
Subscribe to VoskCoin! http://voskco.in/Sub
Read the full overview of Pylon Finance on our Medium blog!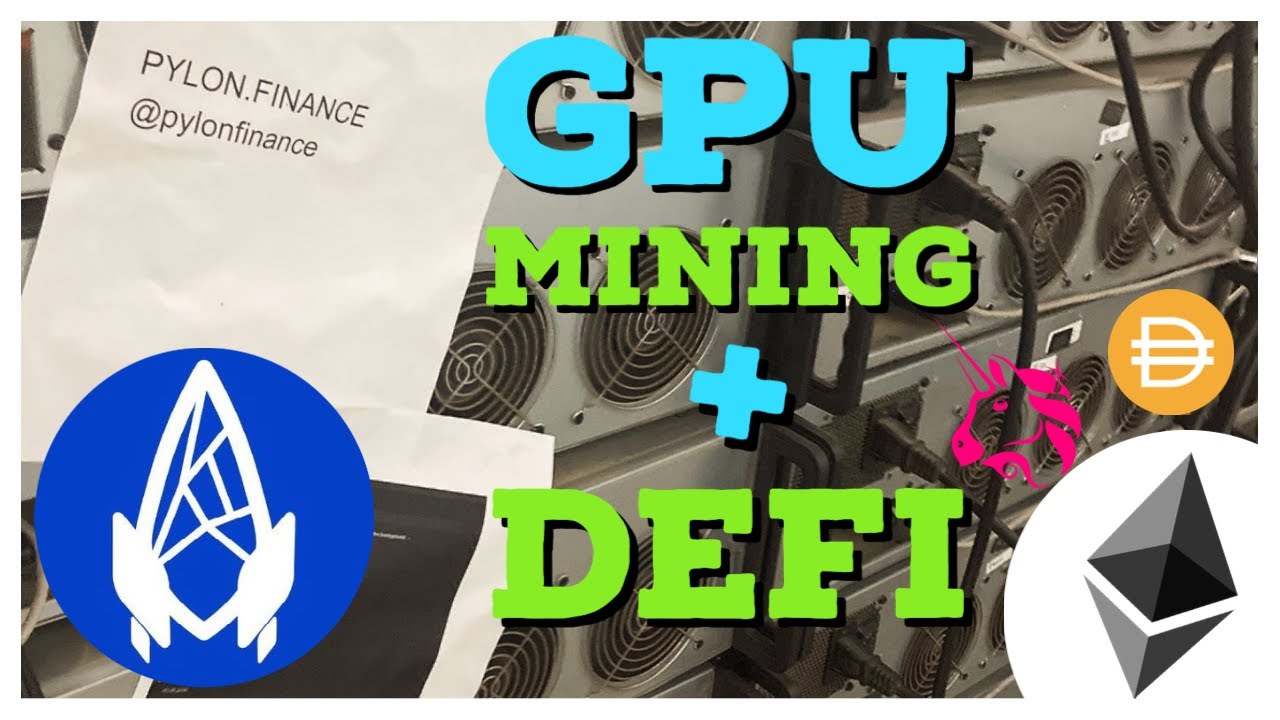 Obviously, we love earning passive income with cryptocurrency, and combining a crypto gpu mining farm with DeFi liquidity mining and yield farming seems like it could be the best combination of cryptocurrency and decentralized finance! Pylon.Finance has launched their PYLON token, an erc-20 token tradeable on Uniswap, the most popular decentralized exchange, ever. Add a Starcraft themed name and logo, you know I'm a sucker and will throw a little bit of ETH at it LOL! Anyway, let's review PYLON by Pylon Finance one of the newest DeFi coins that combines mining farm revenue with Decentralized Finance yield farming, staking, vaults, and liquidity mining!
Links!
You should really review this Pylon Finance review that has more information and all of the relevant links! https://medium.com/voskcoin/pylon-finance-first-crypto-backed-by-real-world-income-generating-assets-cd23ea214c31
Pylon Finance PYLON official site and vaults - http://voskco.in/pylon
Pylon.Finance official Twitter handle PYLON - http://voskco.in/pylon0
Pylon Finance claimed GPU mining farm footage - http://voskco.in/pylon2
Pylon Finance PYLON ETH Uniswap pair trading - http://voskco.in/unipylon
VoskCoin Facebook - https://www.facebook.com/VoskCoin/
VoskCoin Reddit - https://www.reddit.com/r/voskcoin/
VoskCoin Discord Server Invite - http://voskco.in/discord
VoskCoin Twitter - https://twitter.com/VoskCoin
VoskCoin Instagram - https://www.instagram.com/voskcoin/
VoskCoin is for entertainment purposes only and is never intended to be financial investment advice. VoskCoin owns or has owned cryptocurrency and associated hardware. VoskCoin may receive donations or sponsorships in association with certain content creation. VoskCoin may receive compensation when affiliate/referral links are used. VoskCoin is home of the Doge Dad, VoskCoin is not your Dad, and thus VoskCoin is never liable for any decisions you make.