SFUSD recently sponsored a segment on the channel and is hosting a launch giveaway where they will be giving away up to $10,000.
To learn more about SFUSD check out the integrated segment on our video, and follow this link to learn more about the giveaway.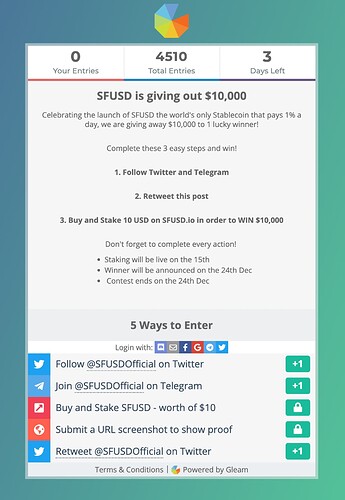 This is not financial advice. Please do your own research before investing.