Insight Global blockchain developers just coded Stratum V2 that was designed for Braiins for the Bitcoin blockchain into the Nervos Network. Stratum V2 is HUGE for miners, but why? Let's ask blockchain developers!
What is Stratum V2 and why it's important - http://voskco.in/ckbv2
Subscribe to the VoskCoin YouTube channel today! http://voskco.in/Sub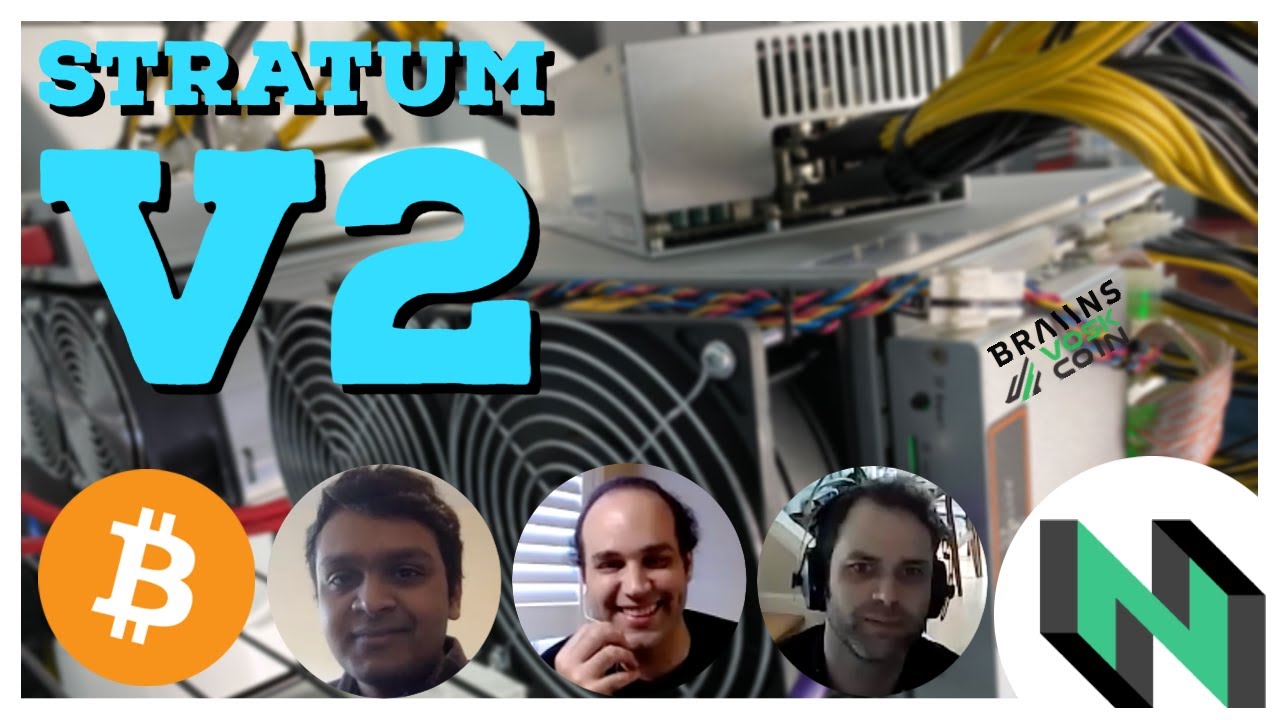 What is Stratum, and why is Stratum V2 an improvement? Did you know that it's relatively easy to steal hashrate, basically mining rig computing power, in Stratum V1? Stratum V2 protects miners and their mining profitability. An interesting question asked in this interview is why do people join mining pools anyway? Mining Bitcoin, Ethereum, Nervos CKB, and other cryptocurrencies continue to become more difficult overtime, so people join together to solve blocks on the blockchain to get paid, but what if it was easier to deploy your own mining pool to decentralize a network better and potentially earn even more coins and thus earn more money mining?! Stratum V2 is HUGE for crypto miners of any coin, originally developed by the Braiins OS team largely in part for and around Slushpool the original Bitcoin mining pool, this incredible tech is now being added to another cryptocurrency project that plans to continue using Proof Of Work PoW, the Nervos Network and their CKBytes!
Links!
Nervos Network CKB crypto coin official website - http://voskco.in/Nervos
Apply for a Nervos Network Grant here like Insight did! http://voskco.in/ckb0
Rob Cannon official Github repository - http://voskco.in/ckb7
Insight Global github's stratum build - http://voskco.in/ckb9
Example code that automatically sets up a mining pool (beta) - http://voskco.in/ckb8
Official Stratum V2 documentation and build from Braiins OS team - http://voskco.in/btc22
VoskCoin Facebook - https://www.facebook.com/VoskCoin/
VoskCoin Reddit - https://www.reddit.com/r/voskcoin/
VoskCoin Discord Server Invite - http://voskco.in/discord
VoskCoin Twitter - https://twitter.com/VoskCoin
VoskCoin Instagram - https://www.instagram.com/voskcoin/
VoskCoin is for entertainment purposes only and is never intended to be financial investment advice. VoskCoin owns or has owned cryptocurrency and associated hardware. VoskCoin may receive donations or sponsorships in association with certain content creation. VoskCoin may receive compensation when affiliate/referral links are used. VoskCoin is home of the Doge Dad, VoskCoin is not your Dad, and thus VoskCoin is never liable for any decisions you make.