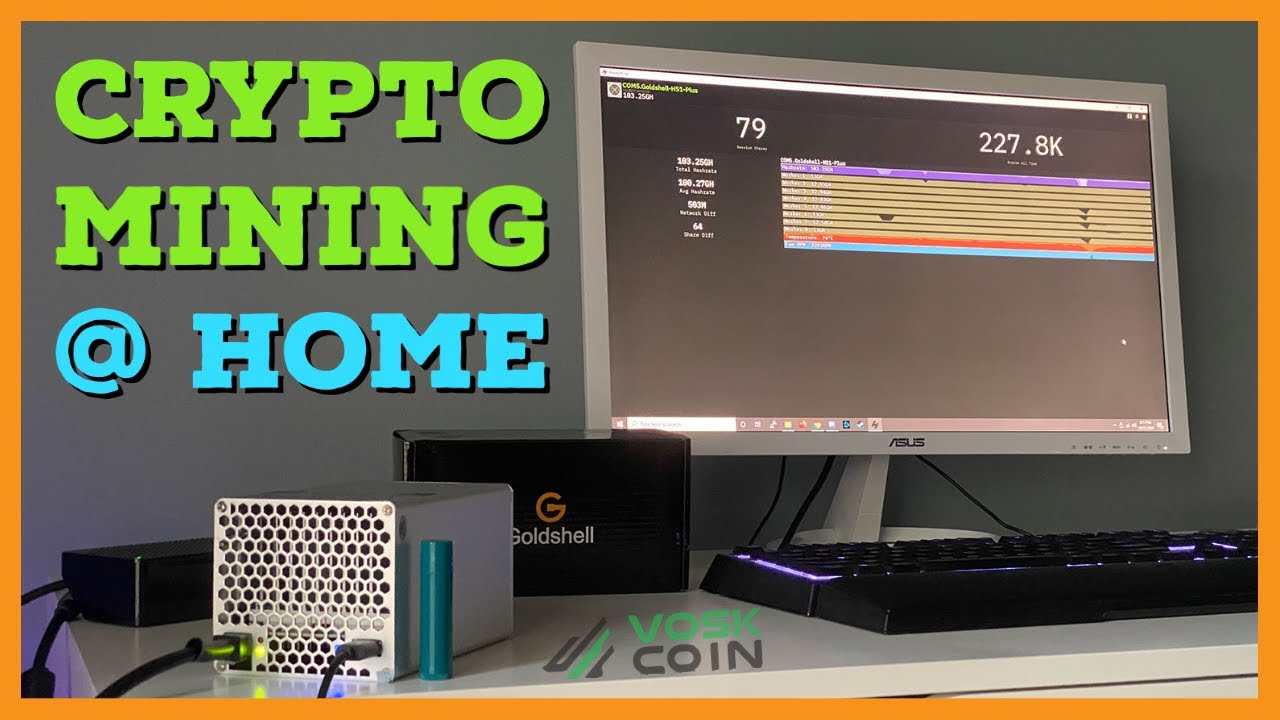 The Goldshell HS1-Plus is the BEST crypto miner for your home, if you want to mine cryptocurrency out of your house then this is an inexpensive and easy to use mining rig.
Subscribe to VoskCoin to learn more -
http://voskco.in/Sub
Learn more about Martkist and enter the $600 MN giveaway here - http://voskco.in/yILZ
Buy and sell Handshake HNS on Hotbit - http://voskco.in/hotbit
Goldshell recently released their HS3 miner that has been mining over $25 dollars a day, absolutely wild. They are working on new model of the HS3 that will be even more powerful, similar to how this HS1-Plus has replaced their HS1 miner. The Goldshell HS1-Plus is a small, super easy to use, and profitable crypto mining rig that mines Handshake HNS. This is a mining rig you can have on your desk at home, and it runs off 120v-240v electric, which basically means you can plug it into any outlet. Let's review the Goldshell HS1 Plus the successor to the super interesting and profitable Goldshell HS1 AND we are using HandyMiner now, a much nicer GUI mining software!
Want to watch our original Goldshell ASIC miner review and learn more about how easy it is to start mining from your own home?! Check it here! https://www.youtube.com/watch?v=LIa5gDKd4A8
You can buy a Goldshell mining rig here - http://voskco.in/goldshell
Review the Goldshell HS1-Plus Handshake mining profitability - http://voskco.in/tF0Y
Review the Goldshell HS1 HNS ASIC setup guide - http://voskco.in/Y1I0
Review the official Handshake HNS crypto website - http://voskco.in/hns
Want to mine $25 a day? Buy the risky Goldshell HS3 - http://voskco.in/hs3
Review the Goldshell HS3 mining profitability - http://voskco.in/SAPt
Download the HandyMiner mining OS here - http://voskco.in/rCEN
VoskCoin is for entertainment purposes only and is never intended to be financial investment advice. VoskCoin owns or has owned cryptocurrency and associated hardware. VoskCoin may receive donations or sponsorships in association with certain content creation. VoskCoin may receive compensation when affiliate/referral links are used. VoskCoin is home of the Doge Dad, VoskCoin is not your Dad, and thus VoskCoin is never liable for any decisions you make.
The Goldshell HS1-Plus Handshake HNS ASIC miner at VoskCoin Headquarters