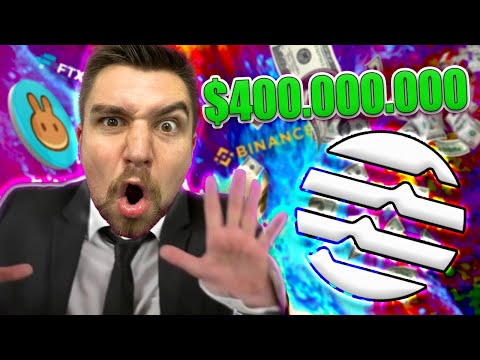 Aptos launched its own blockchain and token - but is it worth your time? Is this the next top Ethereum killer, making it into the Top 50 cryptocurrencies in a few days!? Let's do a deep dive on Aptos and their $APT token. Sub! http://voskco.in/Sub
Get tons of bonuses when you sign up with FTX - FTX.US & FTX Sign-Up Bonuses — $15 free, 5% off fees & FREE Crypto! - VoskCoin - Medium

Start your crypto mining journey here:


Join the VoskCoin Discord server - the best in crypto! - VoskCoin
Should you start mining crypto? Find out! - Should You Mine Crypto in 2022? - YouTube
Learn how to set up any Bitcoin miner - How To Set Up an ASIC Miner - YouTube
Check out CoinMiningCentral for ASIC miners- Coin Mining Central - UK Cryptocurrency Mining Hardware Supplier
Mine your Bitcoin with ViaBTC - https://voskco.in/via
With an absolutely explosive launch, Aptos and the $APT token skyrocketed to the top 100 cryptocurrencies in a matter of days, with a market cap now over $1 Billion! What's going for this new kid on the crypto block(chain)? Hunting for cryptocurrency airdrops is something that has made me well over $100k in free airdrops - is the Aptos blockchain on my radar for airdrop hunting, as new dApps build and expand onto their platform? Today we'll look at Aptos, their explosive launch, and the potential future for this new blockchain – Aptos, is Aptos worth it? and a prediction about the future of the APT token.

Timestamps


00:00 Where did Aptos come from?
00:50 Why is the $APT market cap more than a billion dollars?
01:31 Who is behind Aptos?
02:49 Aptos Launch
03:35 Make money with Aptos airdrops?
05:16 Is PancakeSwap on Aptos?
06:10 Is this Facebook/Meta's blockchain?
07:55 Aptos raised $400 million dollars!
08:20 How to buy Aptos $APT tokens?
09:20 What can you do on the Aptos blockchain?
10:20 WAptos Tokenomics
11:20 What kind of dApps are on Aptos?
Follow us on our official social media accounts! - VoskCoin | Twitter, Instagram, Facebook | Linktree
VoskCoin is for entertainment purposes only and is never intended to be financial investment advice. VoskCoin owns or has owned cryptocurrency and associated hardware. VoskCoin may receive donations or sponsorships in association with certain content creation. VoskCoin may receive compensation when affiliate/referral links are used. VoskCoin is home of the Doge Dad, VoskCoin is not your Dad, and thus VoskCoin is never liable for any decisions you make.
The BIGGEST Crypto Launch This Year!? Aptos or CRAPtos?