Let's review the most profitable Dogecoin miner you can buy, ever! This DOGE crypto mining rig earns over $15 a day! You also mine Litecoin LTC the same time you mine Dogecoin DOGE! Subscribe to VoskCoin - http://voskco.in/Sub
Get $250 FOR FREE with BlockFi! https://voskco.in/blockfi
Buy the BEST Dogecoin DOGE miner here - https://voskco.in/goldshell
Buy a mini DOGE Dogecoin miner here - https://voskco.in/apollo
Compass is selling Bitcoin miners! https://voskco.in/compass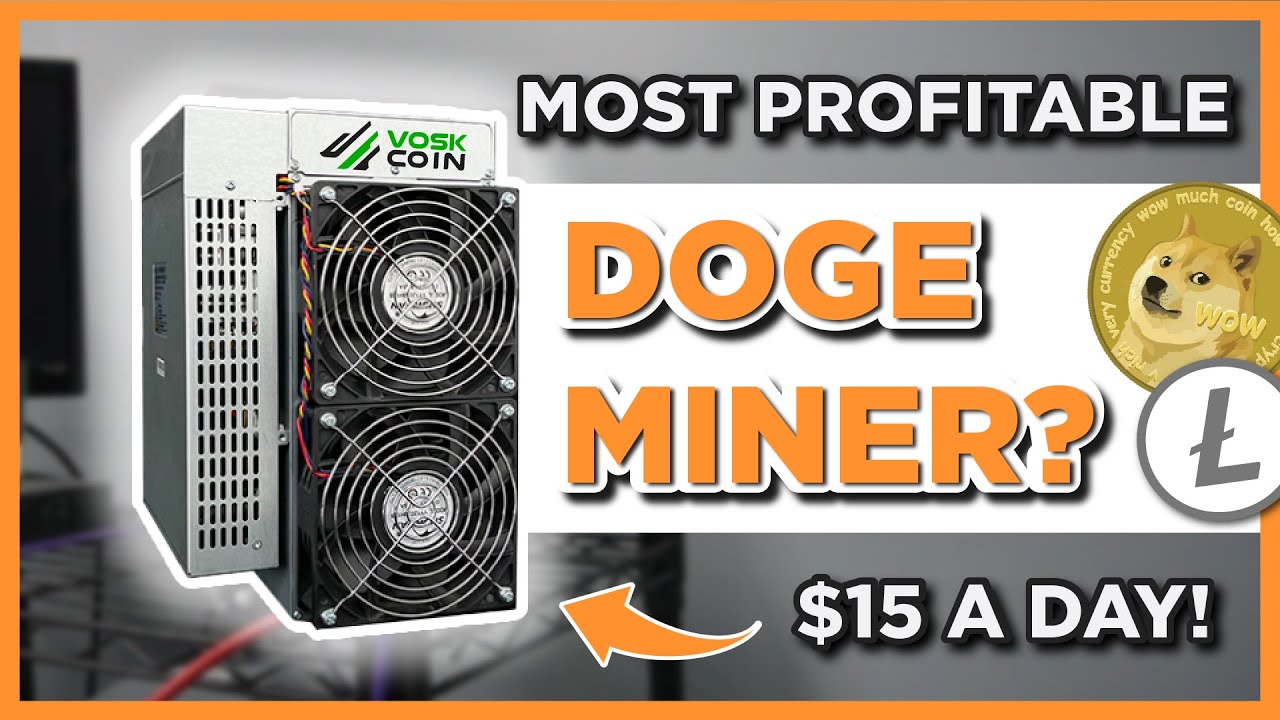 DOGE is on the scrypt mining algorithm and is merge mined with Litecoin LTC – Dogecoin continues to be the talk of the town, and DOGE has been one of the best investments over the last year in cryptocurrency thanks to wallstreetbets and tiktok along with basically just noob investors buying a cryptocurrency that has a shiba inu on it. Obviously, VoskCoin loves Shiba Inus, we have our own Doge after all! Let's review the Goldshell LT5 which is the most profitable mining rig for Litecoin LTC and DogeCoin DOGE mining!

Timestamps


00:00 This Dogecoin miner is making $15 per day!
02:14 Is crypto mining profitable at the moment?
03:26 Is the Goldshell LT5 profitable? What does it mine?
04:33 Strategic mining for passive income with crypto
05:36 Goldshell will supply miners again soon
06:27 Goldshell LT5 specs
07:20 Setting up the LT5 miner - step-by-step walkthrough
08:48 What is the actual profitability of this crypto miner?
10:54 Dogecoin continues to trend and moon!
11:37 Is Litecoin a good investment? How has it performed?
13:07 Mining coins for long-term holds vs short-term sales
15:01 Goldshell LT5 mining profitability & ROI
16:09 LT5 Scrypt miner review
Join the VoskCoin Telegram group! https://voskco.in/telegram
VoskCoinTalk the VoskCoin forum - http://voskco.in/forum
VoskCoin Facebook - https://www.facebook.com/VoskCoin/
VoskCoin Reddit - https://www.reddit.com/r/voskcoin/
VoskCoin Discord Server Invite - http://voskco.in/discord
VoskCoin Twitter - https://twitter.com/VoskCoin
VoskCoin Instagram - https://www.instagram.com/voskcoin/
VoskCoin is for entertainment purposes only and is never intended to be financial investment advice. VoskCoin owns or has owned cryptocurrency and associated hardware. VoskCoin may receive donations or sponsorships in association with certain content creation. VoskCoin may receive compensation when affiliate/referral links are used. VoskCoin is home of the Doge Dad, VoskCoin is not your Dad, and thus VoskCoin is never liable for any decisions you make.
What is the best Dogecoin miner you can buy? Goldshell LT5 Review!