VoskCoin YouTube channel
Drew Vosk of VoskCoin has been creating cryptocurrency related videos, guides, and reviews for over three years already!
While Tails Vosk may be the owner and star of VoskCoin, Drew "Vosk" serves as the video editor and treat dispenser. Also we cannot forget about Alexa Miss Vosk, as she contributes in countless ways.
In June 2020, VoskCoin was so fortunate to gain over 12,000 of you awesome YouTube subscribers, over half a million video views, and over 3.5 MILLION minutes watched… that's insane… that is over 2,458 straight days of VoskCoin videos being watched just on YouTube!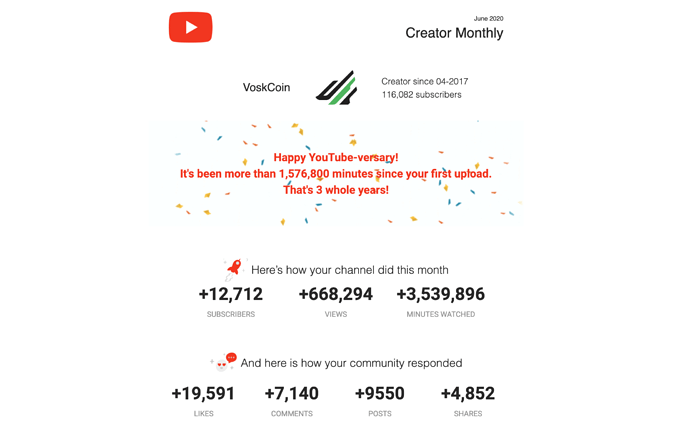 We sincerely appreciate you all who continue to come back, watch VoskCoin videos, and hangout in our community – this journey is fun because of YOU! As alway's, we'll see you on the next video!