Let's review what are the best Bitcoin crypto stocks to invest in 2021 to hopefully get rich by buying them! Some of these BTC stocks have 10x or 100x people's investments, and more money is there to be made!
Subscribe to VoskCoin - http://voskco.in/Sub
Get a free stock worth up to $500 - http://voskco.in/robinhood
Get up to $250 for FREE with BlockFi - http://voskco.in/blockfi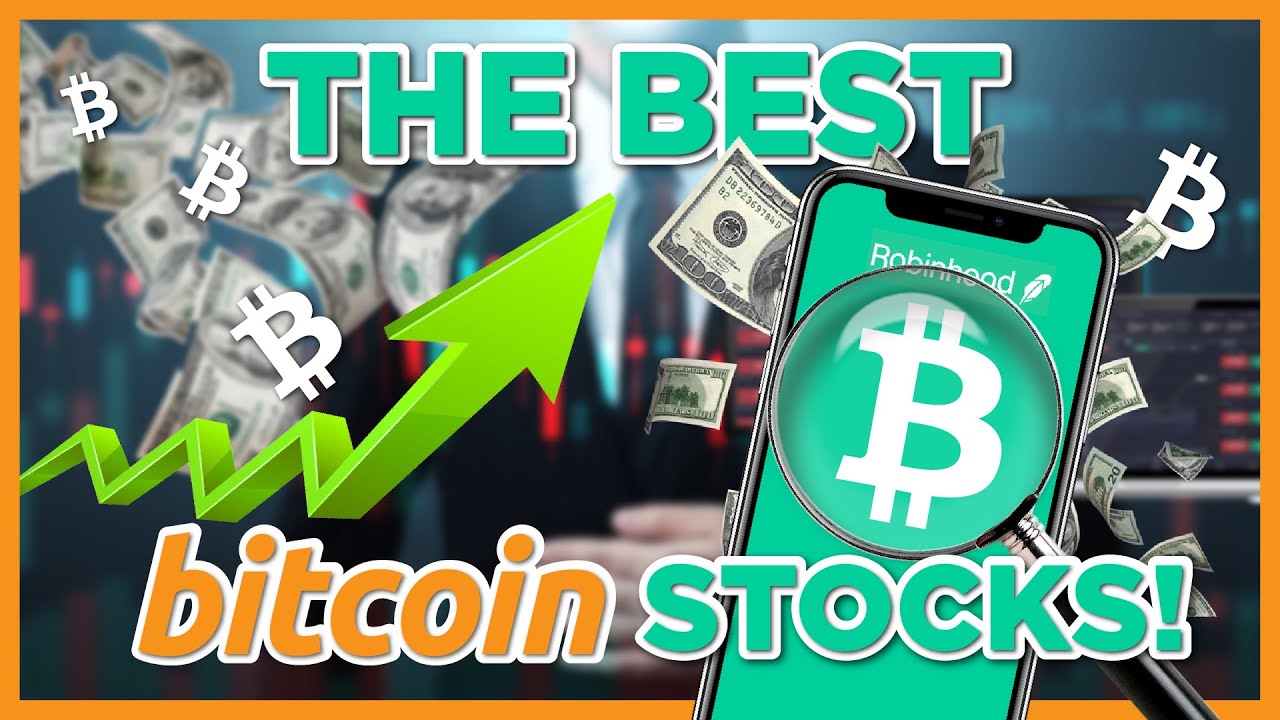 Investing in Bitcoin cryptocurrency blockchain stocks is a great way to easily invest your dollars and fiat currency into the emerging and incredibly profitable Bitcoin blockchain investment sector. Investing in Bitcoin early has proven to be the best investment of the decade, and likely the century. Investing in stocks that revolve around Bitcoin and cryptocurrencies continues to provide incredible returns to investors making Bitcoin stocks and crypto stocks some of the best stocks you can buy in 2021!
Links!
Riot blockchain a Bitcoin mining farm stock - http://voskco.in/L39F Canaan a Bitcoin mining rig manufacturer - http://voskco.in/V8PJ Ebang a Chinese Bitcoin miner producer - http://voskco.in/poyC Marathon Patent Group mines cryptocurrencies - http://voskco.in/8qGK
Future FinTech a blockchain stock company - http://voskco.in/heRu Grayscale GBTC Bitcoin trust fund stock - http://voskco.in/icJG BTCS blockchain solutions digital asset stock - http://voskco.in/vdiZ TikTok investors continue to pump DOGE Dogecoin - http://voskco.in/ZS8C Ebang Bitcoin miners on VoskCoin Twitter - https://twitter.com/VoskCoin/status/1195823608616148993/photo/1

Timestamps


0:00 Reviewing the best Bitcoin stocks to buy in 2021!
1:48 Get a free stock with Robinhood!
2:45 Investing with BlockFi
3:36 Bitcoin Stock #1 - Riot Blockchain
5:34 Bitcoin Stock #2 - Canaan Inc.
7:18 Bitcoin Stock #3 - Marathon Patent Group
7:55 Bitcoin Stock #4 - Ebang
10:11 Bitcoin Stock #5 - Future FinTech
11:15 Bitcoin Stock #6 - Grayscale BTC Trust
11:37 Bitcoin Stock #7 - BTCS Inc.
13:09 Is DOGE Dogecoin a good investment?
13:43 Investing in Bitcoin and crypto stocks worth it?
14:23 What's your favorite Bitcoin stock?
VoskCoinTalk the VoskCoin forum - http://voskco.in/forum
VoskCoin Facebook - https://www.facebook.com/VoskCoin/
VoskCoin Reddit - https://www.reddit.com/r/voskcoin/
VoskCoin Discord Server Invite - http://voskco.in/discord
VoskCoin Twitter - https://twitter.com/VoskCoin
VoskCoin Instagram - https://www.instagram.com/voskcoin/
VoskCoin is for entertainment purposes only and is never intended to be financial investment advice. VoskCoin owns or has owned cryptocurrency and associated hardware. VoskCoin may receive donations or sponsorships in association with certain content creation. VoskCoin may receive compensation when affiliate/referral links are used. VoskCoin is home of the Doge Dad, VoskCoin is not your Dad, and thus VoskCoin is never liable for any decisions you make.