News Crypto NWC built an educational trading and staking platform on top of the Stellar XLM blockchain. Their staking rewards offer up to 30% a year in returns?? Let's review NWC! Subscribe to VoskCoin - http://voskco.in/Sub
Learn, earn, and stake NWC on NewsCrypto here - http://voskco.in/nwc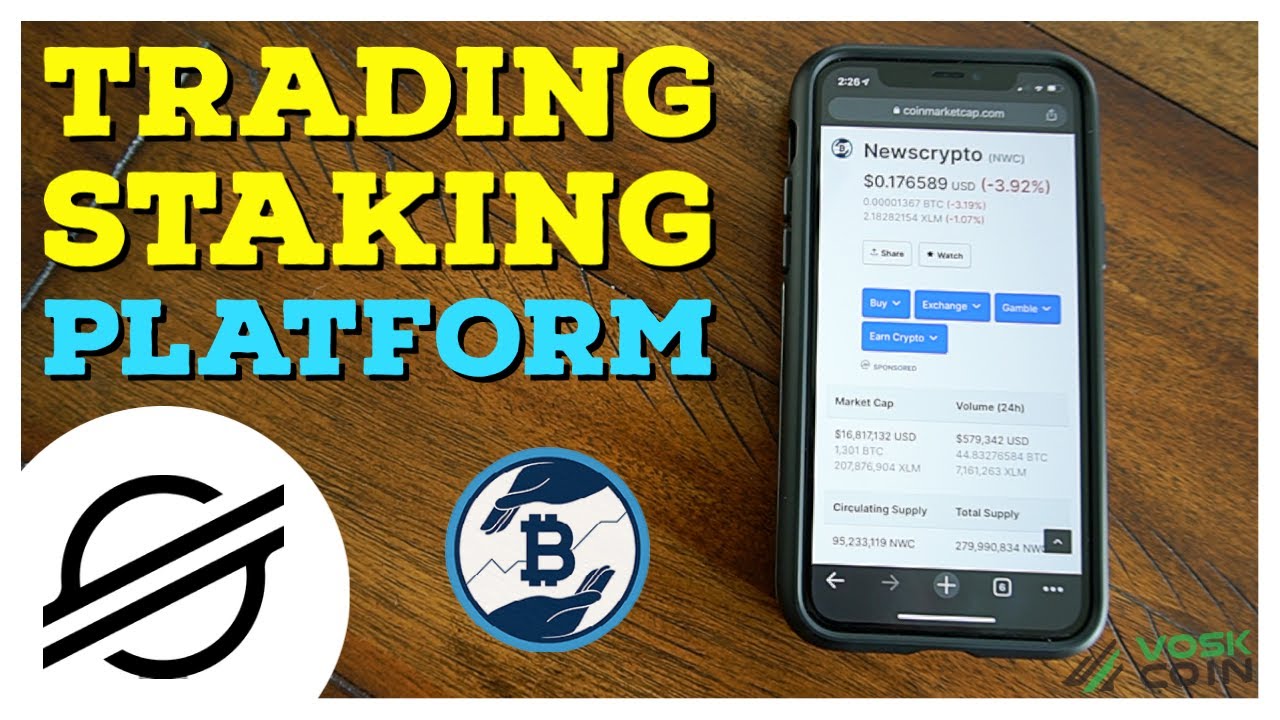 What if a project was able to wrap learning about crypto, cryptocurrency news, crypto trading tools, staking coins, buying and trading coins, and well basically an all in one platform for crypto that was decentralized and not centralized?? That might look something like what NewsCrypto is building with their NWC platform. Let's review News Crypto and their NWC token that is surprisingly built on top of the Stellar XLM blockchain instead of the Ethereum blockchain. 99% of crypto tokens build on top of Ethereums blockchain, but NWC chose to build on top of Stellar because of the lower transaction fees. Let's review NewsCrypto and their NWC token!
Links!
NewsCrypto learn, earn, and trade crypto platform - http://voskco.in/nwc
NewsCrypto builds DeFi scan tool - http://voskco.in/mQYF
NewsCrypto NWC staking information - http://voskco.in/U3Nz
News Crypto NWC audit by VeraChain - http://voskco.in/eYlO
Stellar XLM cryptocurrency blockchain - http://voskco.in/n1wO
NewsCrypto NWC Stellar XLM asset page - http://voskco.in/edfX
Newscrypto $NWC on coinmarketcap - http://voskco.in/VomJ
VoskCoin is for entertainment purposes only and is never intended to be financial investment advice. VoskCoin owns or has owned cryptocurrency and associated hardware. VoskCoin may receive donations or sponsorships in association with certain content creation. VoskCoin may receive compensation when affiliate/referral links are used. VoskCoin is home of the Doge Dad, VoskCoin is not your Dad, and thus VoskCoin is never liable for any decisions you make.